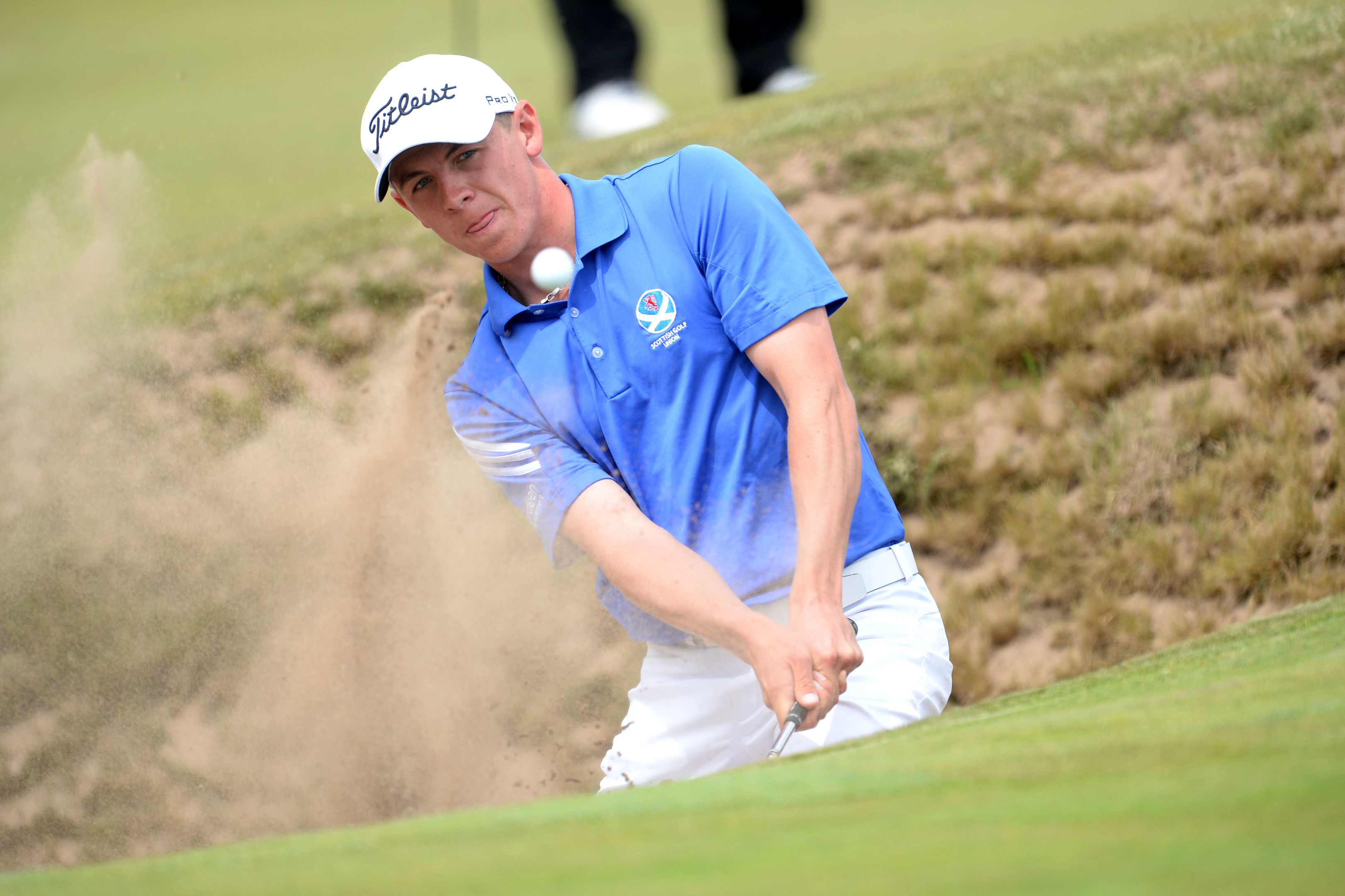 Grant Forrest's old Walker Cup team-mate and friend Paul Dunne won his debut tour title on Sunday but the young Scot will join the Irishman in the Alfred Dunhill Links Championship this week with the last invitation to play.
Forrest was returning from a Challenge Tour event in Spain, at Bilbao waiting for a flight to Manchester, speaking to his manager when a text came through from the European Tour that there was "good news".
"He phoned back later to tell me I was in," said the Craigielaw player, who had very creditable pro debut at the Dunhill last year finishing just outside the top 40. "I'd sort of written it off, to be honest, after it had got to Monday morning, so it was a really nice surprise, especially after what happened in last year's event.
"I obviously have good memories from St Andrews and Carnoustie from my amateur days and I am really looking forward to another crack at playing all three courses in one of the biggest events on the European Tour."
Such is Grant's local knowledge of the courses that he's able to take a break from the grind in advance of the tournament.
"I am excited about testing myself against some of the best players in the world, but I don't think I will play a practice round. I know the courses and I'm coming off a stretch of three events in a row, having also got in late to last week's Challenge Tour event in Spain.
"I think I will get more out of doing a little bit of practice and sharpening up my shoet game as that's a big thing around the three courses we are playing this week."
Last year Forrest opened his pro career at Carnoustie – where he reached the Amateur Championship final a year before, but turned up perhaps a little preoccupied.
"I didn't think I was too nervous as I prepared to play in the first round last year, but my head was obviously all over the place as I arrived at Carnoustie to discover I had left my golf shoes back in my hotel in St Andrews," he recalled.
"Fortunately, I had given myself plenty of time to prepare and Stoddy was able to bring up my shoes. So, subconsciously, I probably was nervous.
"One of my best memories from last year was the way I finished the final round. My drive was a bit closer to the fence on the right than I had intended, but I nearly holed my second as it finished an inch short of the hole after spinning back. That was a great memory and a great way to finish my first tournament as a pro."
Dunne has been a pro for a year longer than Forrest, and managed to by-pass the Challenge Tour completely where the Scot has been playing his way in this year.
"I've played a lot of good golf this year. I've been pretty consistent. I've only missed a handful of cuts on the Challenge Tour and recorded a couple of top-five finishes.
"I definitely feel my game is in a better place than it was 12 months ago and, if I can keep improving, then I feel confident I can get to where I want to be, which is here on the European Tour every week.
"There are four big events left on the Challenge Tour and I've still got a chance of making it to the Grand  Final and getting into the top 15 in the Road to Oman to secure a card."