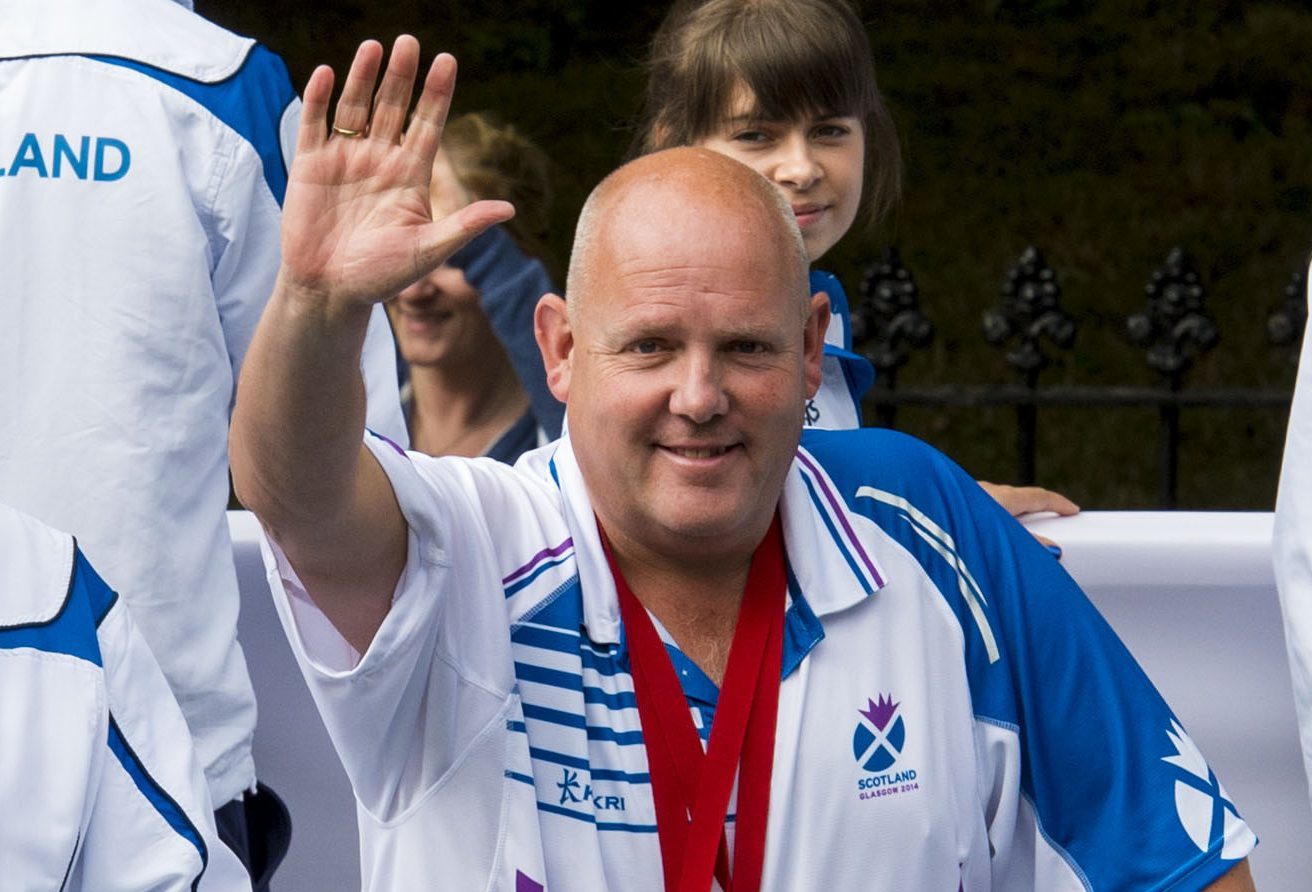 There was the Usain Bolt 'Lightning Bolt'. There was the Mo Farah 'Mobot'. And there was the Alex 'Tattie' Marshall……..well, let's just call it THAT gesture.
Two choreographed iconic celebrations anyone could have predicted for Glasgow 2014, and one that was very much spur of the moment.
Marshall MBE will make his sixth Commonwealth Games appearance in Australia, looking to add to his collection of four gold medals.
The bowler partnered Paul Foster to win the pairs title at Kelvingrove and his stunning two shots to beat England in the semi-finals, and his own reaction to them, have lived long in the memory.
"After the Commonwealth Games I was going along in the open deck bus and people were shouting out and asking if I was the guy who did the 'Tattie Marshall'," said Marshall, who also won fours gold in Glasgow.
"To be in the same boat as Usain Bolt and Mo Farah….there was a picture of three people doing their actions and I was at the back of the two of them. It was massive for me to be in the same picture.
"It was doing the rounds on social media and to be tagged with those two guys was amazing for me. The publicity was tremendous and it was a great feeling, walking about the streets.
"Glasgow was the best Commonwealth Games I've ever been involved with, given the home support we had, especially after getting off to a great start we just went from strength to strength. I've never experienced an atmosphere like that in my life."
Marshall added: "Some people thought it was a gesture targeted at someone. A comment came from the crowd but it wasn't targeted at anyone. It was a build-up of emotion and you've got to release the pressure at some point.
"To play two bowls as I did within a few inches to win the match and put us into a gold medal play off, why shouldn't I celebrate? It was more a celebration than anything else.
"It wasn't against English people. The truth is, when we play England in the home internationals we get on better with them than we do the Welsh and Irish. We mix with each other all the time.
"It was the worst hand in the whole green so to play two bowls like that to get through to the final was amazing.
"People think bowls is a boring game, but it's like a football player scoring the winner four minutes into injury time. These things don't happen every day. That was something that happens every five, 10, 20 years.
"It seems as if it was only last week. I can't believe it was almost four years ago. The time has flown past so quickly.
"I watch it from time to time if I'm not playing so well to give me a little buzz again, especially against the Auld Enemy. I've watched it back hundreds of times and I'll keep watching it because it won us a gold medal for Team Scotland and it helps my confidence going into games I'm going to play."
Marshall believes he is well-placed to add to his impressive Commonwealth Games tally.
"I still feel I'm good enough and playing some of the best bowls of my career at this moment," he said. "I'm a competitive person and as long as I still have this competitive spirit within me I will keep playing. I'm a better bowler now than going into my first Commonwealth Games, at Kuala Lumpur in 1996."