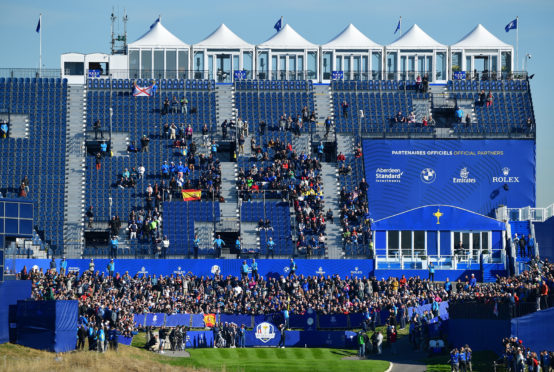 Golf is supposed (still) to be a pretty elitist sport, and golf in France is apparently more elitist than anywhere else.
In Clamart, the leafy and quiet suburb of southern Paris where the Courier has wisely billeted, there is little or no recognition of the fourth biggest sporting event on the planet just 20 minutes' drive away.
Our waitress on Monday night smiled and said "oh, bien sur" after being told why we were here, but I think she was just being polite. Everyone else has looked at us quizzically in that typically French way.
France won't take to the Ryder Cup, we're told, because golf here is only for the very rich. Only 40% of the tickets sold for this week have been to the natives. The majority of fans are coming across the channel.
Well, there's certainly an element of missionary work for the game going on here this week. And as for someone who has been coming to the Ryder Cup (on both sides of the Atlantic) for 20 years, it looks a convincing gospel.
Golf National is a fantastic venue. Almost every hole is an arena, the viewing areas are pretty much unparalleled. Nobody's going to be straining to see here.
In addition, the course infrastructure is outstanding. I was a little sceptical of the worth of the enormous grandstand seating 6800 behind the first tee until I trudged through the steel struts and scaffolding to the very top, and realised you not only have a fantastic view of the entire first hole, but also about four others including the 18th.
Yesterday, it was all French on the course and while they were all turned out spectacularly well in the national fashion, they didn't all seem to be exceptionally rich.
The fact that there are no Frenchmen on the team doesn't seem to be an issue – although I did see one political poster on the way to the course advocating "Frexit" – and there seems to be an opportunity here, as Thomas Bjorn believes.
"The surroundings – the golf course, the stands, the fans, all the buildup of being in this great city, as well – I think that just adds on for it to be a really, really special occasion for The Ryder Cup and for the game of golf," he said. Here's hoping.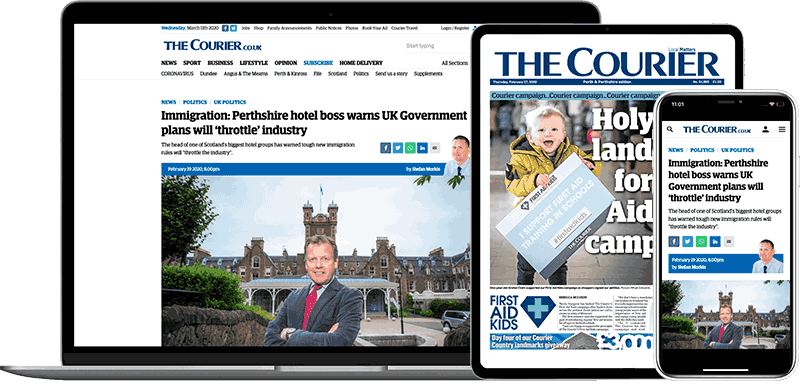 Help support quality local journalism … become a digital subscriber to The Courier
For as little as £5.99 a month you can access all of our content, including Premium articles.
Subscribe