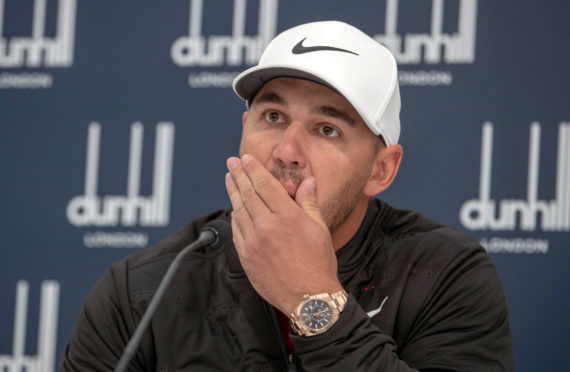 Brooks Koepka mused at what it would be like if "one of my best friends" Dustin Johnson and he did actually come to blows – "15, rounds, rough and rowdy" – but denied that any such thing had happened either prior or in the aftermath of the Ryder Cup.
It's been a traumatic couple of days for this year's double major champion as he arrive dot play in the Alfred Dunhill Links Championship. But the furore over whether or not he and Johnson did have to be separated at the European team's celebration party and the actual defeat of his US team had been totally overshadowed anyway by the plight of the spectator at Le Golf National hit by Koepka's errant drive on Friday.
Corine Remande was told on Sunday she had lost the use of her right eye, and Koepka described himself as "heartbroken" by what had happened.
"We've reached out to Mrs Remande and her husband and I'm looking forward to speaking to her today or in the next few days because there is nobody who feels worse about this than I do," he said.
"It's a tragic accident what happened and I'm all messed up inside. In my career it will be the one shot I definitely regret even though everyone from the Ryder Cup and the PGA of America have assured me she will get the care she needs."
The irony is the galleries at le Golf National were actually further away from the play than is normal to allow for bigger areas of rough.
"Yesterday was one of the worst days of my life," continued Koepka. "I haven't had too many tragedies in my personal family where there has been a loss or any accident, I've been lucky in that sense.
"I wasn't told until I got here and my stomach sank. Yesterday was probably one of the hardest days of trying to focus on playing golf. I hit a golf ball and someone lost their sight in their eye.
"It's upsetting, it really is. The tours do an unbelievable job on the set-up but unfortunately we can't always hit the fairway every time."
Kopeka's deflation is all to do with this incident and nothing to do with internal fights among the US team in Paris, which he denied had happened.
"This Dustin thing I just don't get," he said. "There was no fight, no argument. He is one of my best friends. People like to make a story and run with it and it is not the first time a story has come out that is not true.
"People try to find a reason why we lost. We didn't play well, we didn't hit fairways and I lost two matches. If we go there and play how we are supposed to play we win, it's as simple as.
"We didn't play well enough and we lost, it's just you guys trying to find an excuse why we didn't win, it's that simple."
Kopeka's reaction was one of amusement that such a thing could happen.
"It's actually quite funny to us as we are really good friends," he said. "There was no argument, no fight, but I'm curious who would win in a fight. It would be interesting, 15 rounds, rough and rowdy.
"We've never fought, that's not our relationship. We're two even-keeled guys and I can't even remember raising my voice to him or him to me in our four years of friendship.
"That's not who we are. I mean, we supposedly fought on the plane on the way over too when we were actually sleeping. It's just awful."
Kopeka had no insight into the dispute between Patrick Reed and Jordan Spieth either, having been "too busy dealing with my own stuff".
"I've been texting with Patrick and Dustin and we were all chatting yesterday so there is no hard feelings there," he said. "It's a team, we were the 2018 Ryder Cup team and that's special to me as it was in 2016.
"You win as a team and lose as a team. I'm not happy about it, and I can guarantee Jim and the rest of the guys aren't happy either but you take it and move on."
Koepka is however happy to be back in St Andrews, where he made his first start of the European Tour.
"This is where my career jumped off. St Andrews is my favourite place to play golf, there's no question about it."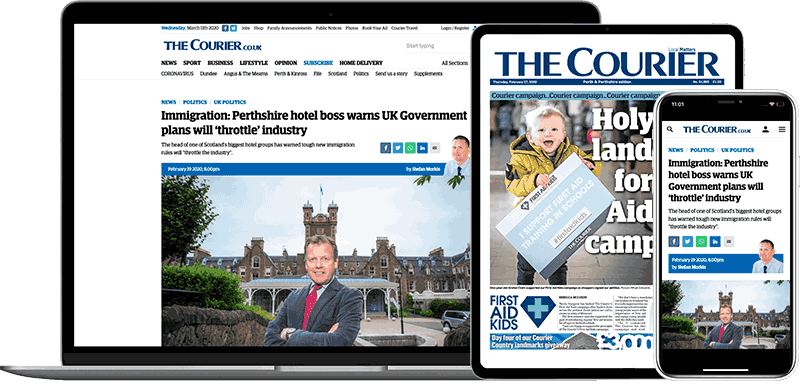 Help support quality local journalism … become a digital subscriber to The Courier
For as little as £5.99 a month you can access all of our content, including Premium articles.
Subscribe