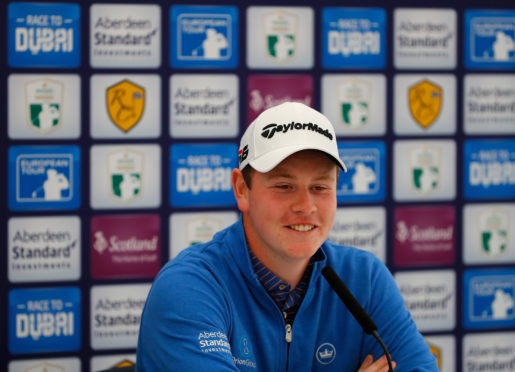 The boy's been taken out of Oban, but can Oban be taken out of the boy? It seems unlikely as Robert MacIntyre appears to be unfazed even by his exalted company in the Aberdeen Standard Investments Scottish Open this week.
The 22-year-old left-hander from the Highlands will play his first two rounds in his debut in the Scottish at The Renaissance in the company of superstars Rory McIlroy and Rickie Fowler, an impressive leap for a player who, while a breath of fresh air for the Scottish game in this season, still hasn't won a tour event.
He has already got one up on Fowler, although the tour won't release the gory details on their social media outlets until next week.
MacIntyre was charged with being the Scottish representative in the latest edition of the Tour's "14-club Challenge" series – two players try to hit the green of a par three third hole going through every club in the bag with the key rule that if one player uses a club, both players lose it.
"I suppose I've played with Rickie already, and I snuck a wee win in there, as well," revealed MacIntyre yesterday, adding that he had a 15th club in the bag – a shinty stick, marking his original sporting love. "I'm not sure whether the hit with the shinty stick was strictly official, though," he added.
"I was a bit nervous, obviously, Rickie Fowler being a world‑class player and me being wee Oban boy, so something different.  But no, it was brilliant. The banter was good but obviously I was nervous, so it wasn't flowing like usual."
The origins are central to MacIntyre's attitude, with his extended family – "I think they'd go 1000 miles to watch me play but it's just three hours in the car if the road is clear this week" – and the members at Glencruitten, the club where he learned to play and his dad is head greenkeeper, keeping him grounded.
While the company of McIlroy and Fowler over the first two days at The Renaissance Club could create pressure on a player just eight months into his European Tour career, Robert prefers to think of it as a reward for his good play so far, with two runner-up finishes in back-to-back events in May and lying currently 18th on the Race to Dubai, the leading rookie on the tour.
"It's where you want to get to," he said of his draw. "It's another step in my professional golf career and hopefully it keeps going the way it's going and I'll battle with these guys down the line.
"But right now I'm just a young up‑and‑comer, I'm not a finished article, far from it.  I'm going to learn from these guys and hopefully when I'm their age, I can be one of them."
Going home to "get slagged off" by Glencruitten members helps him, and he can't imagine leaving his home town even as he travels the world.
"I just try and keep it low key try and stay hidden from a lot of it," he said. "Now I'm out here, you can't really hide, but with everything, I just do it my way.  Try to feel comfortable with what you're doing and see where it takes you.
"Playing this week, and next week at the Open, I just think it's what you've always dreamed of as a little kid.
"Next week at Portrush is going to be unbelievable as well, but for me, the Scottish Open is the one I've always wanted to win. I used to go to Loch Lomond every year and I just love it there.
"It's been one of my best memories since I was six or seven years old, and to be in the Scottish Open competing now is a just a dream, very special."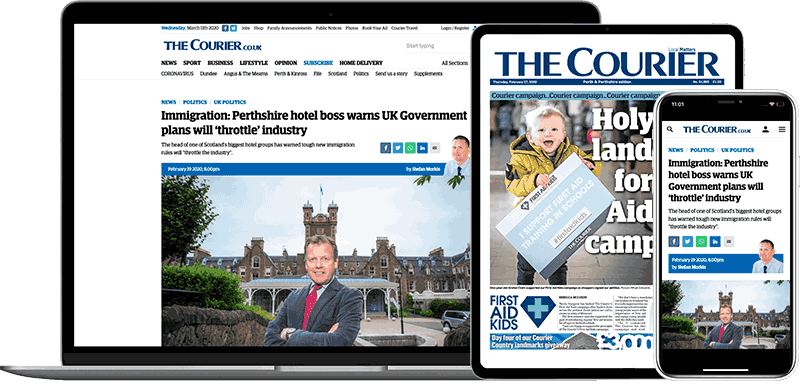 Help support quality local journalism … become a digital subscriber to The Courier
For as little as £5.99 a month you can access all of our content, including Premium articles.
Subscribe