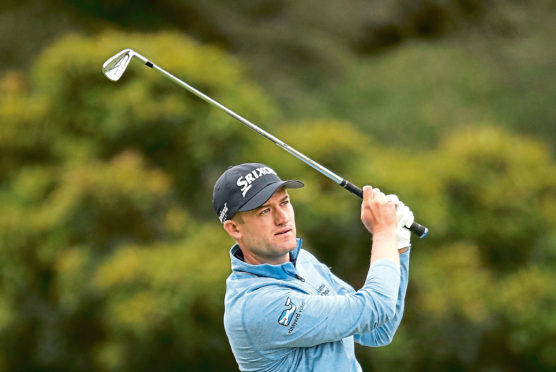 Russell Knox feels he'll always be an outsider when it comes to the European Ryder Cup enclave, but he plans to make the team on merit next time.
The Inverness-born Knox is also a US citizen as his father Mike is American. His mum Valerie is a Scot, he spent all of his formative years up until the age of 18 in Scotland, so that's the nationality he feels most comfortable with.
Knox was close to selection for the European team in both of the last two editions but when it came to wildcards, not being with the in-crowd probably cost him when – especially in 2016 – he definitely deserved selection. He thinks that won't change, but he plans to make it not matter.
"I'm thinking about Ryder Cup already," he said at The Renaissance Club yesterday as he returned for the Aberdeen Standard Investments Scottish Open.
"I've had enough of not making that team. When David (Clark, his caddie) and I sat down on January 1 to work out the goals, No 1 was: make the Ryder Cup team.  Since then, I think about it every day.
"I'm going to do everything I can not to miss that team when it comes around.  There's going to be plenty of baby steps along the way but it's as simple as if I play good, I'll be right there and if I don't, I've got no chance."
If he doesn't qualify as of right, he doesn't see himself making the team on one of Padraig Harrington's three wildcards.
"I'm always going to be an outsider, I don't honestly see me ever getting picked (as a wildcard)," he said.  "I am a U.S. citizen but at the same time, I feel like I am obviously Scottish.
"I've become a little friendlier with a few people on the team, which obviously is helpful.  But at the same time, if you play good, you're going to be on the team even if you're best friends with everyone or you're not.
"I know I'm going to have to earn my way on the team, I know that."
But he's fine with that, and plans to make the team anyway.
"If I see myself as being in the Top 12 players in Europe, I have to put myself there," he said.
"Obviously I've been very close the last two times, but now I've got to go do it, as simple as that.
"I've got to play my way into the Top‑50 in the world again.  I have to be in the major championships, the big WGC events. I have to play well at Wentworth and these Rolex Series events, they are the ones that count.
"And because I've been close and because I've had some nice years now, if my career ended without a Ryder Cup, I would regret it.
"Maybe regret is not the right term; I'd be disappointed if I wasn't able to do it.  I know the player that I can be.  I know I can improve from where I am now.
"Just watching the Ryder Cup on TV, I mean, you want to be there.  It looks really cool.  I'd love to see how I would handle the pressure of it."
Winning again, and in his native Open, would be one major step, he agreed.
"As you become a better player, every year the Scottish Open comes around, you're going to feel more pressure.
"This is obviously one that I would like to win right up there with the majors.  Your home open is your home open. We all grow up dreaming of winning this tournament."
And there's a real prospect of that happening soon, believes Knox.
"It's weird, it goes in waves I think, especially when you're a small country like Scotland," he said. "I think this new crop of youngsters that are coming through are going to do amazing, and I definitely think there's going to be a lot more Scots in the top hundred.
"They're just that one stretch away from being there; a victory here, a third place next week.
"I think we all just have to play better.  If we're going to be in the top hundred, you have to earn it and you have to deserve being there by playing well.
"Hopefully it's going to start this summer and a bunch of us can have a massive run."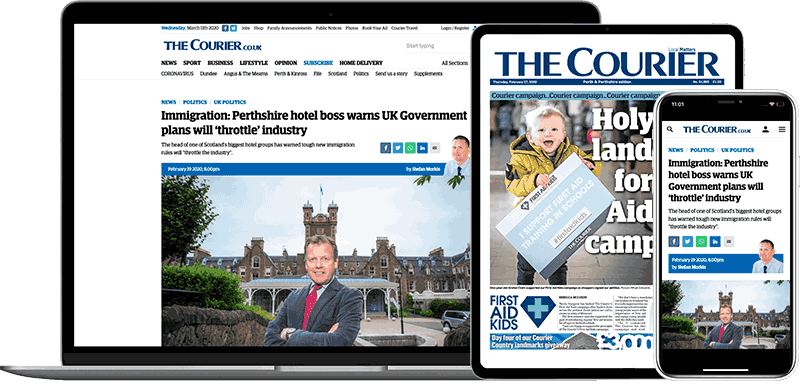 Help support quality local journalism … become a digital subscriber to The Courier
For as little as £5.99 a month you can access all of our content, including Premium articles.
Subscribe