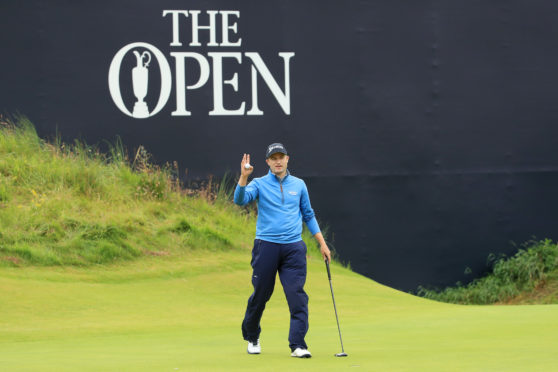 Russell Knox isn't exactly unaccustomed to the kind of weather that swept into Portrush as the final round of the Open reached its climax. But it's been a while…
The Inverness-born, now US-based player competed in plenty of Scottish Boys Championships in wild weather in April before the event was moved – somewhat ironically given yesterday's weather – to July to take advantage of better conditions.
"You were holding on to the umbrella like this," he said, holding his as if it was a mast on a sinking ship. "It was difficult. Then 11 through 16 were some of the hardest I've played in.
"Worst was on the 15th tee when it really started coming down. I don't know what I scored in the end, it felt like I bogeyed every hole on the back nine."
Not quite. He did have four pars after the turn but also  a run of seven bogeys in eight holes form the 8th.
"To be honest, this was normal, it rained and it was windy, it's nothing worse than that. We've played in worse rain and in more wind, but it wasn't the Scottish Boys, it was played on the biggest stage on a demanding course, so everything was highlighted."
Knox blamed himself more than the conditions, anyway.
"I was in great position off the tee but I bogeyed 8 from the middle of the fairway. Bogeyed 10 from the first cut. Bogeyed 11 from the fairway.
"I had done the hard part. I mean, I just had to get on the green from there. And I wasn't able to do it, and obviously I holed nothing all day.
"The greens were three feet slower than yesterday. I couldn't get the ball to the hole, and when I did it was blowing 50 and it was hard to read it.
"It was still doable, it wasn't Mickey Mouse conditions. If you just made decent swings, kept it in front of you, it wasn't impossible to make pars.
"Yes, to make birdies at times it was hard. But if you just kept it in front of you, you could shoot a par."
He' s not in the WGC event in Memphis, next week, so will return home after three weeks of links golf to "regroup" for the FedEx Cup play-offs.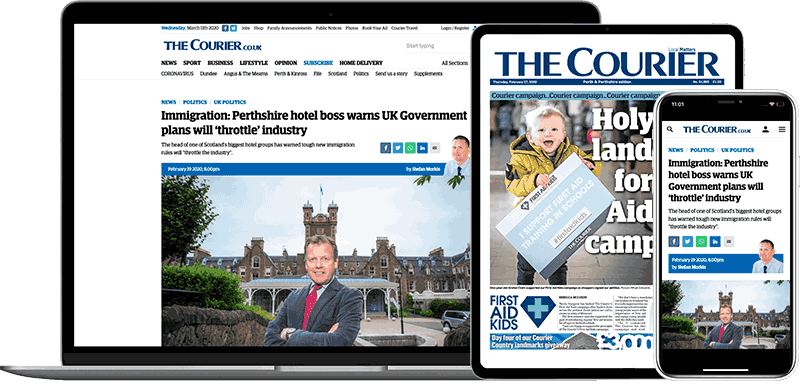 Help support quality local journalism … become a digital subscriber to The Courier
For as little as £5.99 a month you can access all of our content, including Premium articles.
Subscribe