Michael Alexander speaks to the new chief executive of Fife Coast and Countryside Trust Jeremy Harris about the challenges ahead and his vision for the future.
From growing up in a field study centre set up by his father in the south of Portugal to studying environmental design and conservation at Oxford Brookes University, Liverpool-born Jeremy Harris has had a passion for the natural world for most of his life.
It was while recovering from a bout of shingles after five years working in sales and marketing for a Vancouver-based international education provider, however, that he had a "revelation" about how he wanted to spend the rest of his working life.
"I decided I didn't want to work for the sake of work," said Jeremy, "because I was working all hours that God sends and travelling the international-date-line several times a year.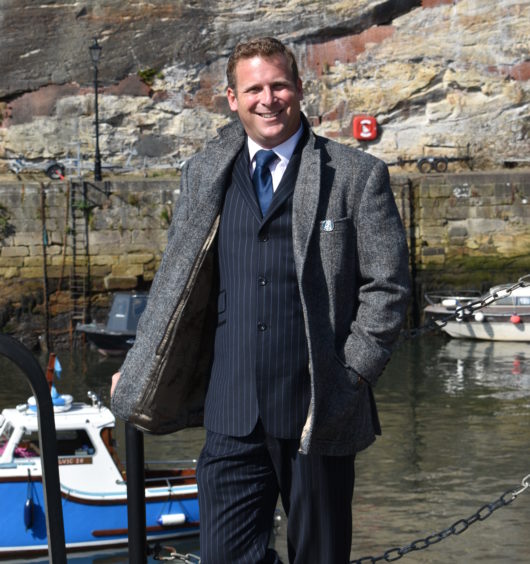 "I was 26 or 27 years old and in bed with shingles when I decided I wanted to do work based on three things really: I wanted to something with people I respected professionally and personally. I wanted to do something that was significant beyond myself and beyond a pay cheque, and I wanted to do something I cared about deeply.
"Those three things have really dictated what I've done with my life since."
Jeremy made a short-list of the people he had a "great deal of respect for".
One of them was the chairman of the Species Survival Commission of IUCN (International Union for the Conservation of Nature). He spent five years behind the scenes as their development director.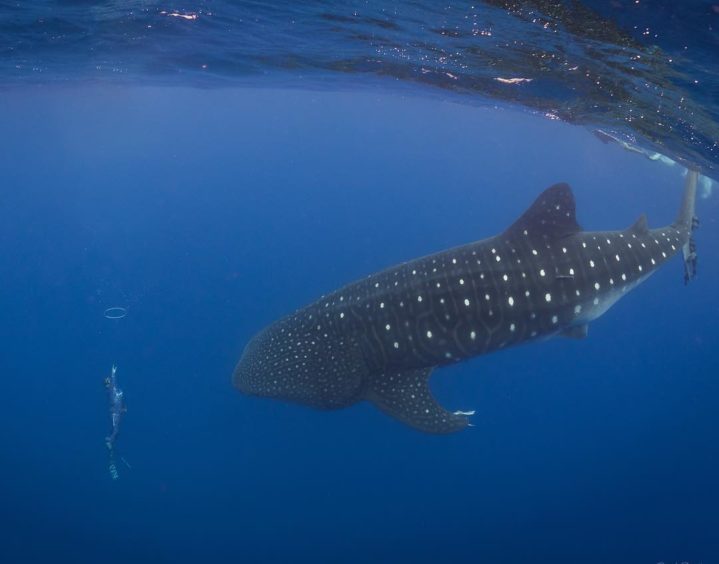 From there he spent another five years in a more hands-on role as director of the National Trust on the remote South Atlantic island of St Helena.
As the thoughts of him and his Peruvian-born wife turned to the future of their two young sons, however – and not wanting them to experience the "distance education" he did whilst at boarding school near Bath from the age of 10 – Jeremy started to look for jobs in the UK and was attracted to the role of Fife Coast and Countryside Trust chief executive.
"I was looking around at things that might be interesting," said Jeremy, who started in the Dysart-based post in mid-August and now lives with his family in Kirkcaldy.
"This part of the world I knew was an absolute gem really partly because my wife studied theology and social anthropology at St Andrews University. I'd spent some time up here with her.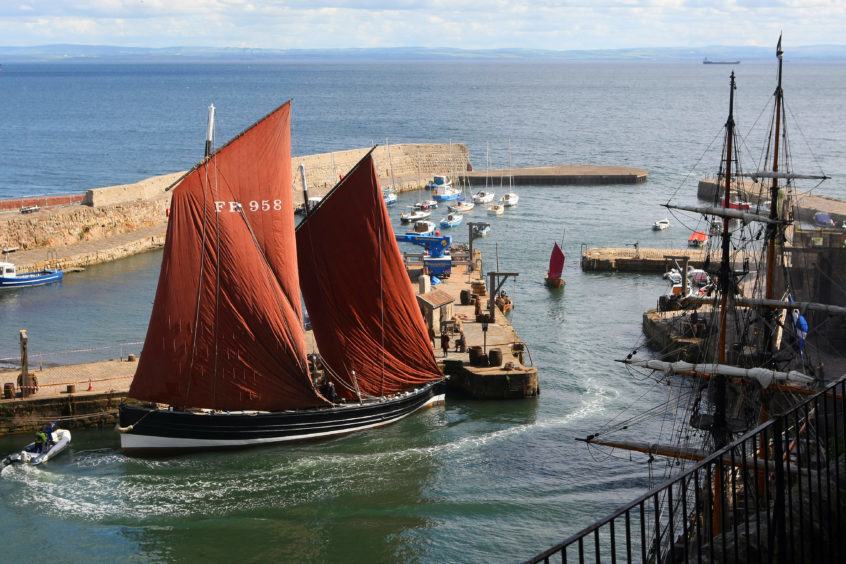 "I'd also been up here as a child on holiday. I know the community here to be incredibly warm. I don't deal particularly well with the detached fast paced nature of much of the southern UK.
"I don't want to be derogatory, but I'm a very relational person so I need a community that is engaged. And the more I found out about the Fife Coast and Countryside Trust the more I liked."
Fife Coast and Countryside Trust is an independent charity dedicated to giving everyone the opportunity to experience Fife's great outdoors.
Looking after over 30 sites and path networks throughout Fife including the Fife Coastal Path, Pilgrim Way and the Lomond Hills Regional Park, it manages, maintains and preserves wide areas of the countryside of Fife, promoting responsible access to diverse outdoor sites.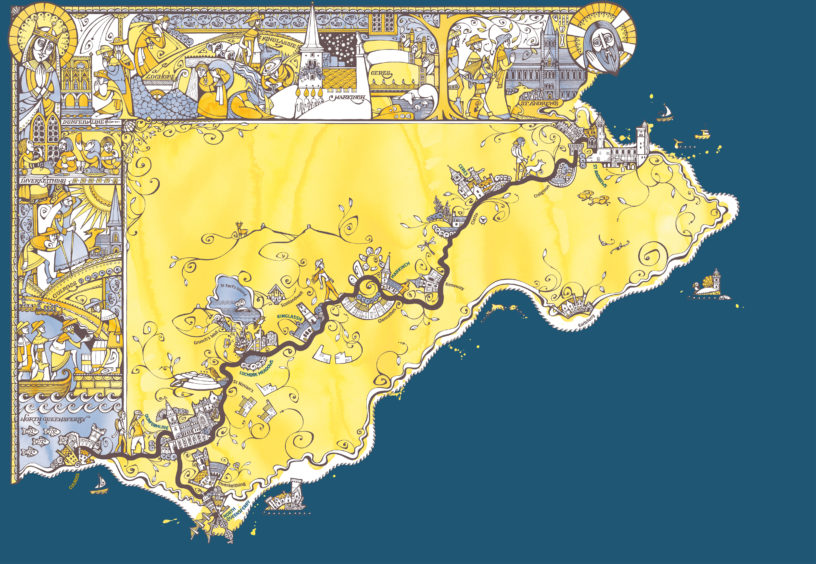 As CEO, Jeremy is responsible for driving the operational side of the organisation and focusing its strategy with the support of the board.
With the majority of its funding coming from cash-strapped Fife Council at a time when environmental issues have never been so relevant, Jeremy believes the need for the trust to refocus is key.
Viewing Fifers as a "massive resource" that can help the trust achieve its aims, he wants to emphasise the health benefits the environment can bring people in general if they get out and "reconnect" with it.
Jeremy said some of the trust's community engagement work had already begun. Last year there were more than 7000 volunteer hours in more than 100 volunteer beach clean days.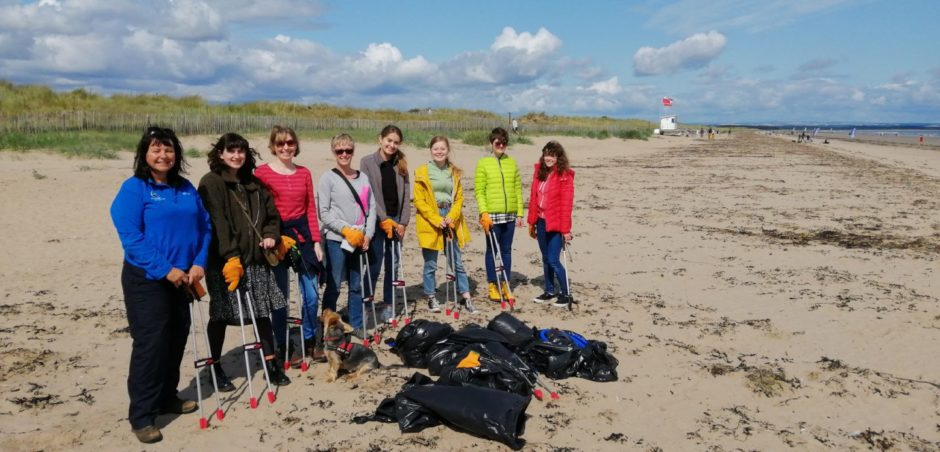 A firm believer in integrity as he aims to put roots down and "reverse some of the global lifestyle he was tiptoeing towards", however, he believes the "time for posturing" on environmental issues is coming to a rapid close and believes the trust has an important role to play as the pendulum swing of globalisation sees people return to a more "locally focused system".
"Organisationally I'd like to really be the organisation that brings the benefits of the countryside and the outdoors to all in Fife irrespective of socioeconomic background," he said when asked about his vision.
"I do feel that while there are a lot of people who have a connection to the outdoors, some of the broader access issues have been divided along socioeconomic lines.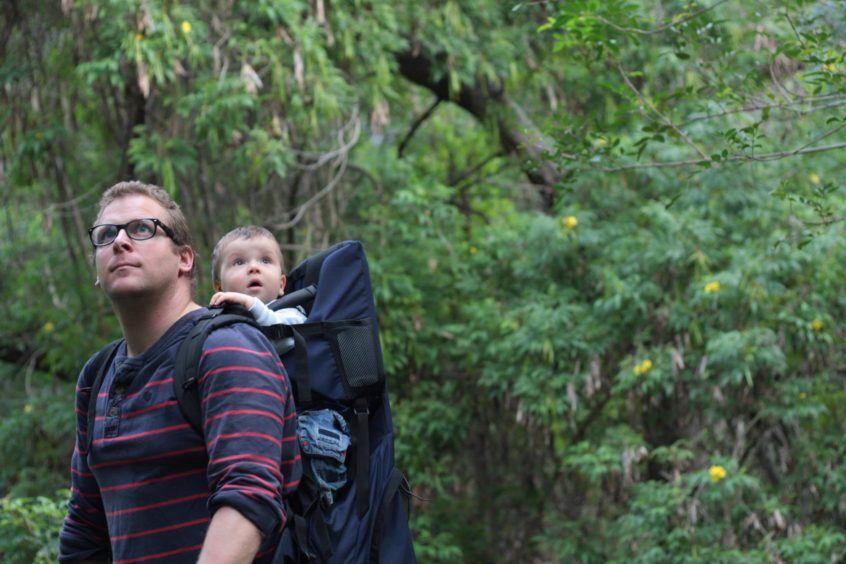 "I would like to really bring the message that the countryside is open for all. I'd like the trust to lead the charge of giving people access."
Jeremy said that on a personal level, and given the scale of the challenges ahead, he'd look to be in the role for at least 15 years.
"I think there's a lot of change ahead," he added.
"I think the old challenge and opportunity relationship is very real.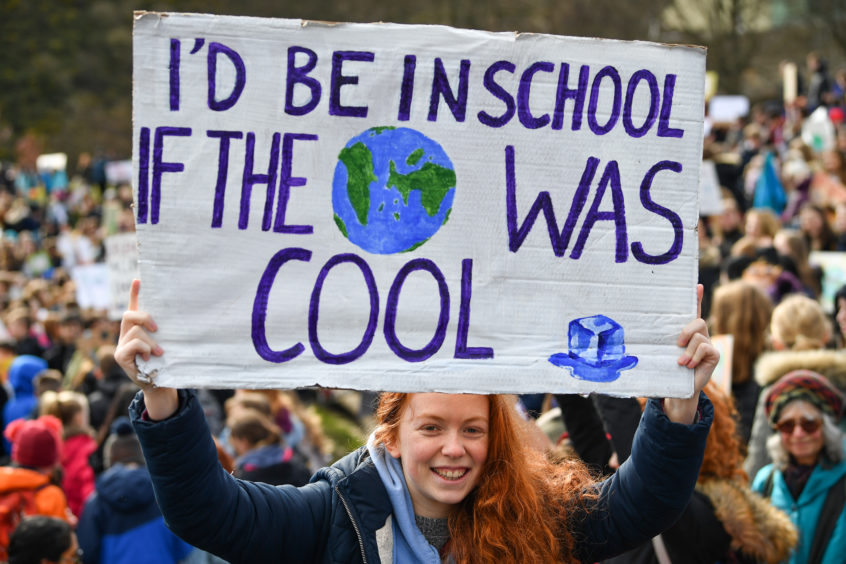 "I think the resurgence of environmental thinking and the climate crisis presents organisations like the FCCT with a degree of opportunity as well as challenge.
"My approach is  very much a collaborative one. I'm a firm believer in it's amazing what you can get done if you don't care who gets the credit.
"So my approach really is going to be let's unstick some of the things that have been turf wars and ego battles and let's get things done for the communities because that's what we are here for."