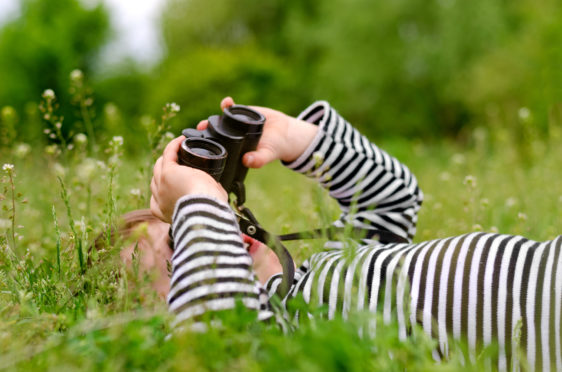 "The thrushes sing as the sun is going, And the finches whistle in ones and pairs, And as it gets dark loud nightingales In bushes pipe, as they can when April wears, As if all Time were theirs."
Victorian novelist and poet Thomas Hardy knew a thing or two about nature as he showed in his poem Proud Songsters.
Our new world of lockdown brings its problems but it also brings peace and quiet, and the chance to connect with nature.
The Royal Society for the Protection of Birds (RSPB) has introduced a daily Breakfast Birdwatch, a lockdown version of the Big Garden Birdwatch, taking place between 8-9am weekdays, from the safety of our homes.
"It is vital that nature can still be enjoyed by as many people as possible and with the arrival of spring, there is so much incredible nature returning, blooming, growing and thriving outside," says RSPB communications office Anne McGregor.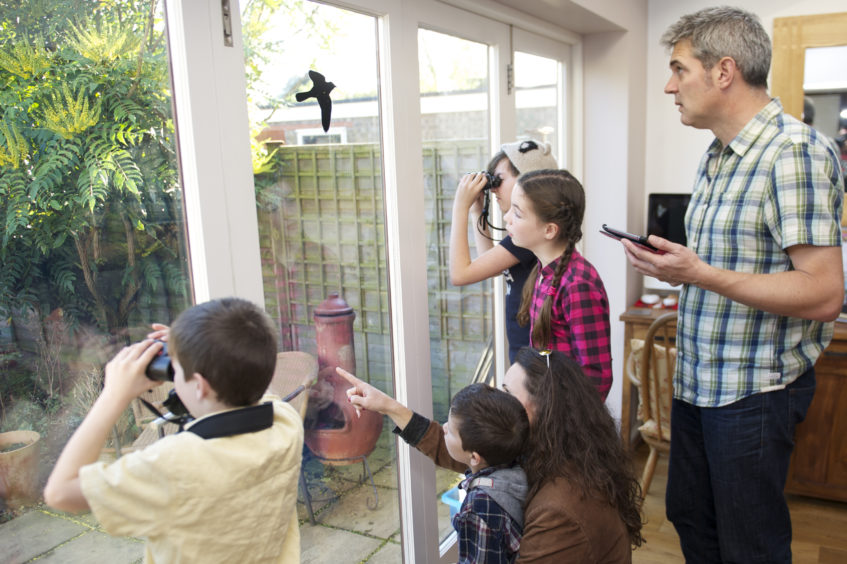 "We're asking people to include #BreakfastBirdwatch when sharing updates, photos, videos, questions and comments on social media.
"While we are in the midst of an unparalleled crisis, we must not forget the power of nature, including how watching nature can be so positive for our mental health and wellbeing."
Comedian Miranda Hart recently tweeted on that very subject, observing: "Birds are still singing and thanking us for cleaner air. Tip – birdsong reduces anxiety as biologically it tells the brain we are safe."
Anna Sinclair, a visitor experience officer at RSPB Scotland Loch Leven, has been interested in birds and birdlife for as long as she can remember.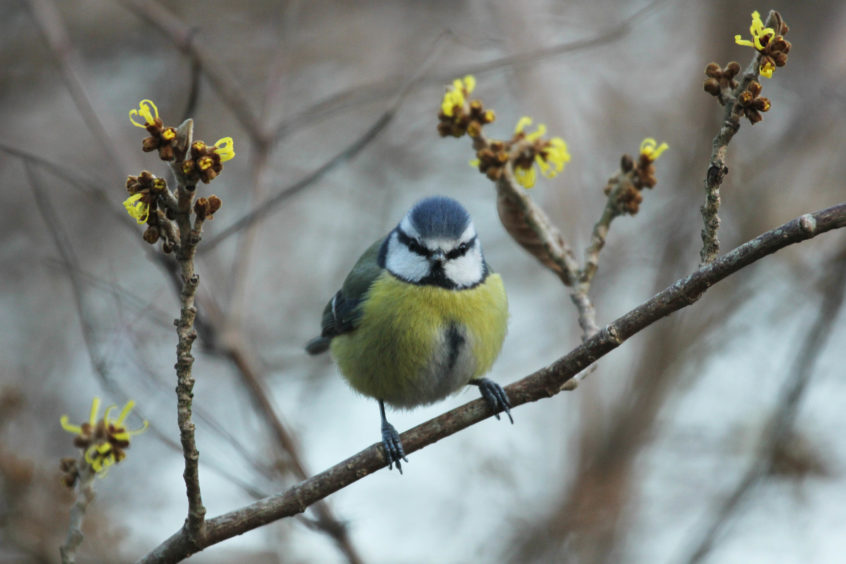 "When I was a young child, my mother was always pointing out different birds to me in the garden or during walks in the local parks and country lanes, helping me to identify the birds from their appearance and song," she recalls.
"I can remember being fascinated by a blackbird's nest in one of our garden hedges, watching the progress of the young chicks from hatching to flying and being fed by their parents on the back lawn."
Prior to lockdown Anne went out regularly with birdwatching groups to visit different places. However, her garden on the outskirts of Edinburgh also offers a fine variety of birds, tempted in part by the variety of food Anne puts in bird feeders, including sunflower hearts, suet sprinkles and a few mealworms as a treat for the blackbirds and starlings.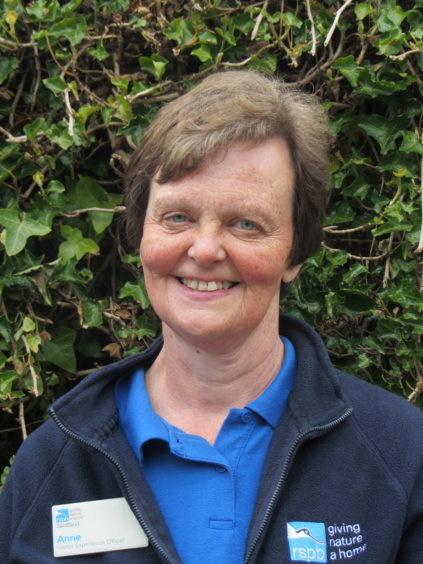 "I get a reasonable selection of birds at the moment, including squabbling starlings, noisy goldfinches, a few chaffinches, a pair of robins, a few house sparrows, a pair of blackbirds, blue tits, great tits, coal tits, dunnocks, two magpies, occasional visits from greenfinches, a little wren and this week a sparrowhawk.
"And don't forget several feral pigeons greedily hoovering up any food left on the ground," says Anne. "They come and go as they please but I put squirrel guards over the feeders if a grey squirrel is in the area.
"The birds all tend to visit first thing in the morning – especially starlings, the pair of blackbirds, dunnocks and the goldfinches – apart from the feral pigeons which appear at any time of day. Some of the birds re-appear late afternoon to stock up for the night."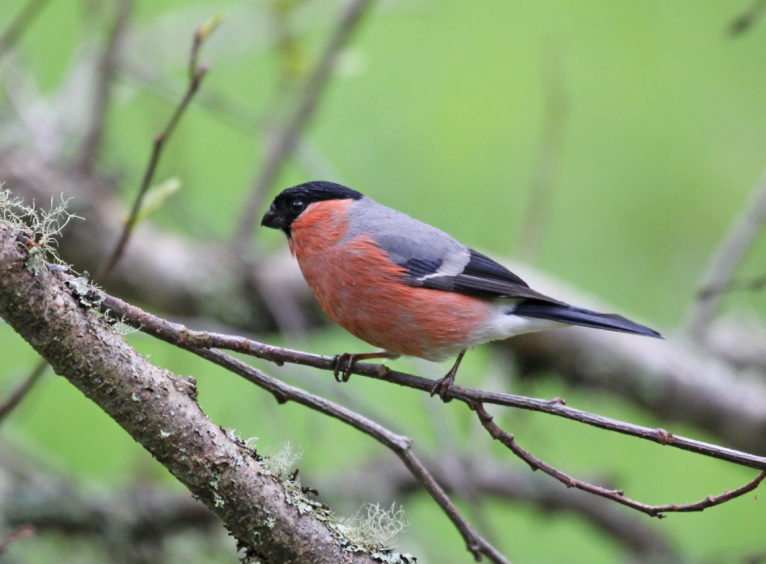 Anne is enjoying having the time to sit at her window with a cup of tea taking time to see what is actually happening in the garden. "It is amazing what does go on when I take the time just to observe and listen," she says.
"For instance, I noticed the other morning a pair of magpies quickly taking away some lumps of suet from the bird table and going to another bit of the garden to hide the food in the grass, covering up each piece with some moss!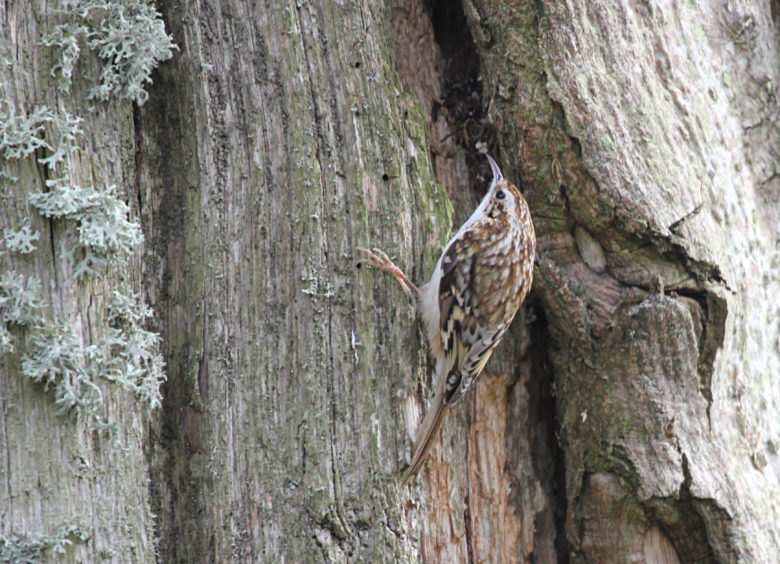 "I also heard a starling singing from the rooftop sounding just like a curlew. Starlings are great mimics."
Previous Big Garden Birdwatch events have recorded a decline in various species birds, including the thrush. This year Anne has noticed there have been fewer house sparrows in her garden this year.
"Normally several sparrow families visit late summer but I didn't notice so many in the last year," she comments. "I also haven't seen so many greenfinches or chaffinches around."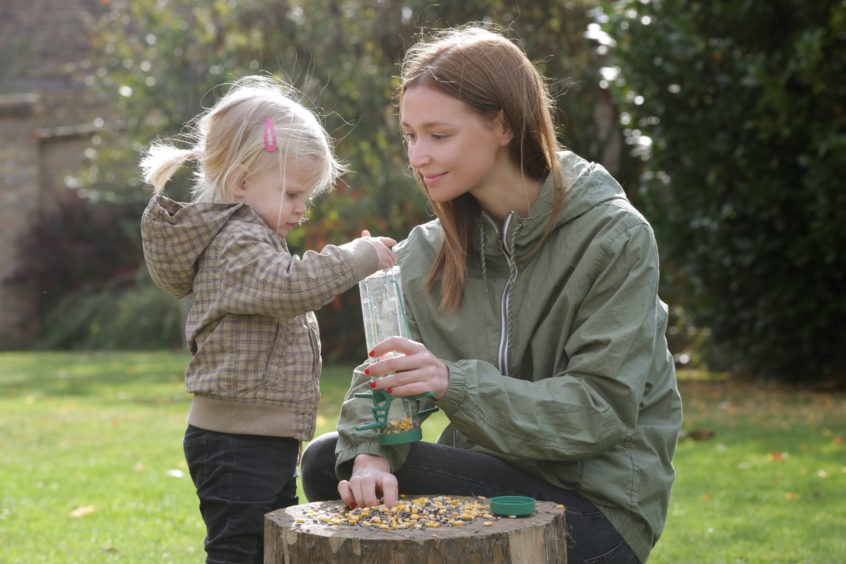 Anne's favourite garden bird is the bullfinch.
"They visit my garden occasionally but I haven't been lucky enough to see them over the last few weeks".
Anne believes that what makes the Breakfast Birdwatch important is the way people all over the country can sit down at the same time and feel connected with each other even if they are sitting in their house on their own.
"Lockdown must be making many people feel isolated and hopefully this is one way to counteract that feeling," she says.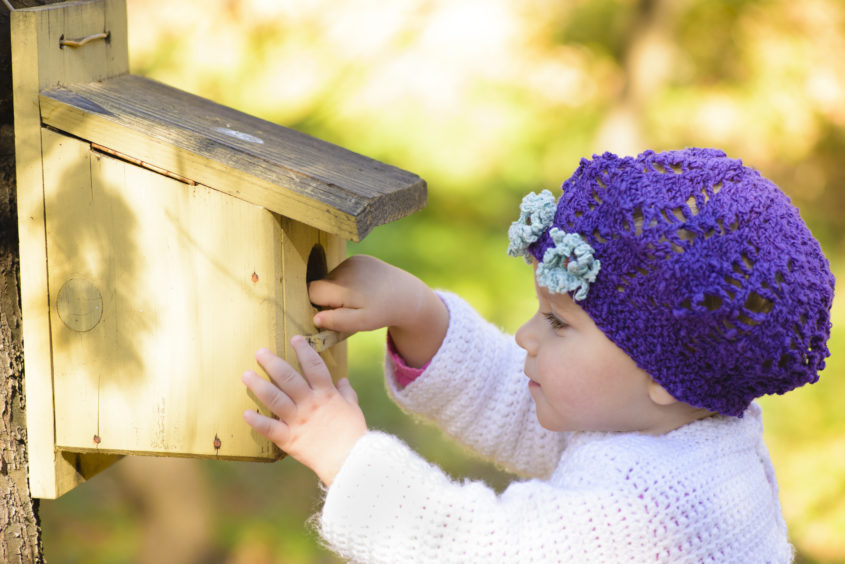 "It is lovely to see everyone's photos and read about birds in their gardens.
"I also think it is important, especially at the moment, to have that connection to nature as it definitely helps with anxiety and provides a distraction from all the worrying news on the media."
Meanwhile, retired Church of Scotland minister Chris Park has also been a keen birdwatcher for many years.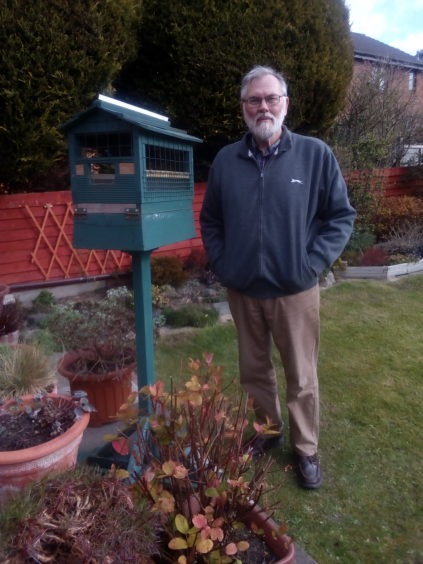 "I was introduced to the delights of watching birds by a fellow student when I was studying engineering in the late 1960s in Edinburgh," says Chris, who lives in Dalgety Bay with wife Moira.
"We are still in touch and have even planned an outing together when we are able to go out and about again.
"Moira and I have five children who can recall many a walk in the countryside which, by sheer coincidence of course, usually happened to be somewhere promising for birdwatching," Chris recalls.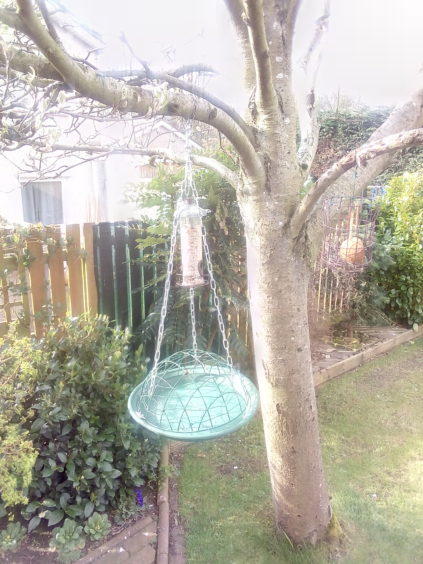 "On the odd occasion on holidays up north, I scared the life out of them by slamming on the brakes – on a quiet road – and leaping out of the car with my binoculars, convinced I had seen an eagle," he chuckles.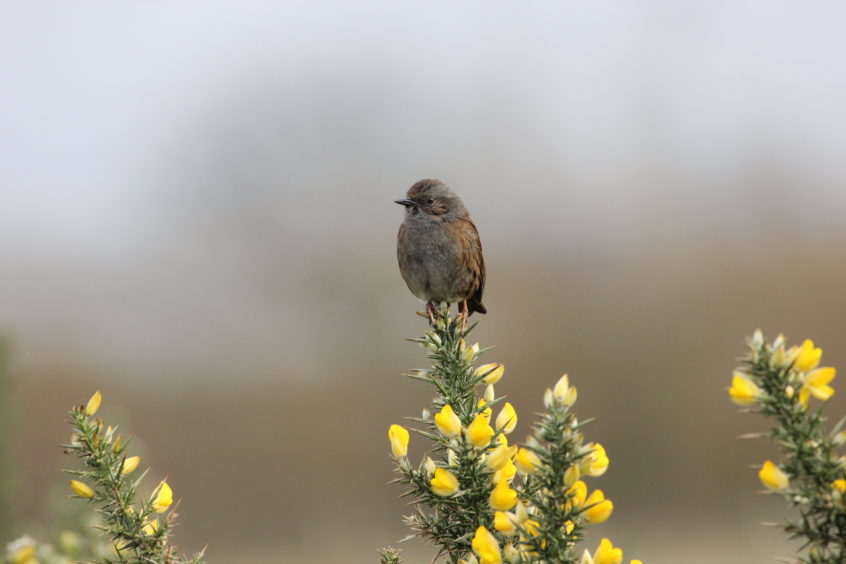 A wide variety of birds have visited the Parks' garden regularly throughout the year including house sparrow, dunnock, robin, wren, blue tit, great tit, coal tit, goldfinch, chaffinch, greenfinch, starling, blackbird, thrush, rook, pigeon, collared dove and herring gull.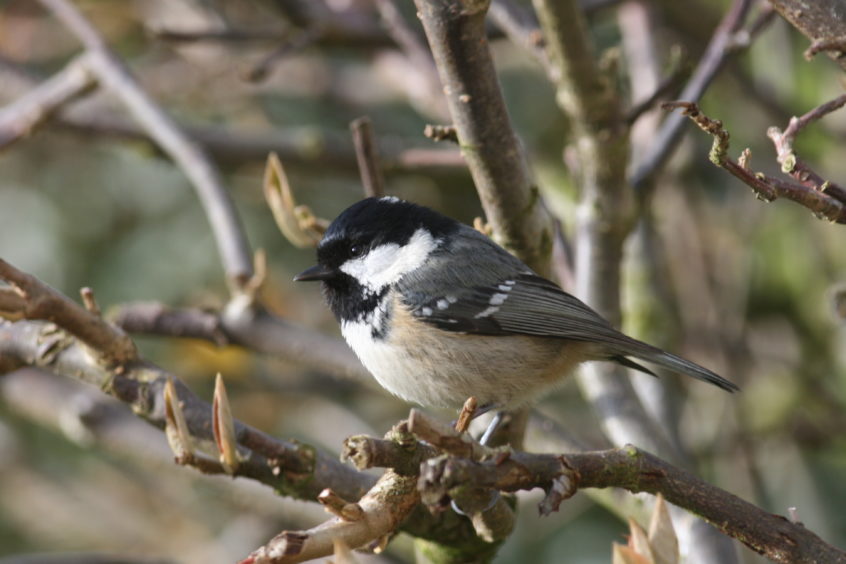 "Occasionally we get siskin, long-tailed tit, tree creeper, woodpecker, chiffchaff and even a sparrow hawk a couple of times sitting on the lawn busily plucking its latest victim," says Chris.
"We are only a 10-minute walk from the Fife Coastal Path where another whole array of seabirds and waders can be seen, including an unexpected view of a kingfisher fishing in the bay."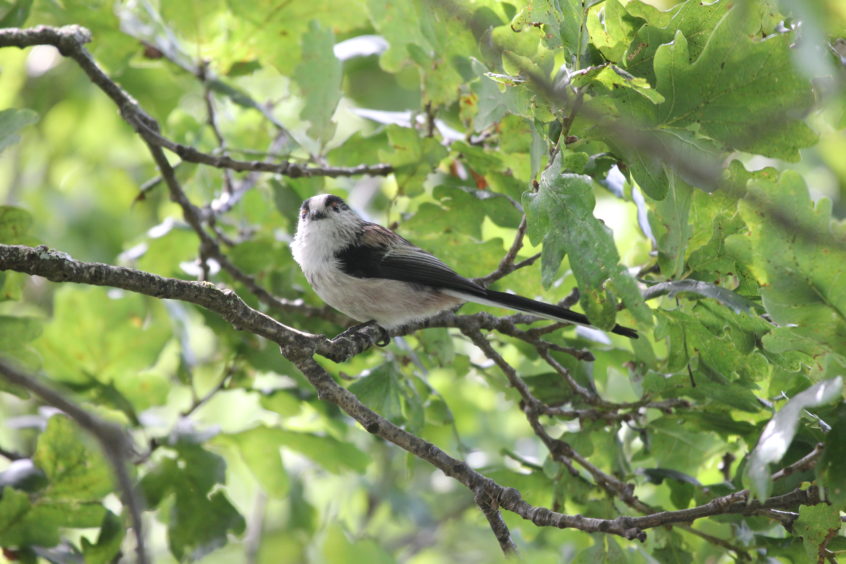 A number of birds nest in or near their garden.
"We have a small colony of sparrows who tend to sally forth together to feed at odd times of the day – once I counted over 20 squabbling on our feeders and busily pecking away on the lawn – and the pleasure of watching their antics never palls.
"And the melodious song of a blackbird on a summer's evening is always a joy which 'does rinse and wring the heart so' as poet and Gerard Manley Hopkins put it."
Chris has taken part in the Big Garden Birdwatch for many years, although he admits that this year he managed to forget about it. "A growing habit these days," he smiles.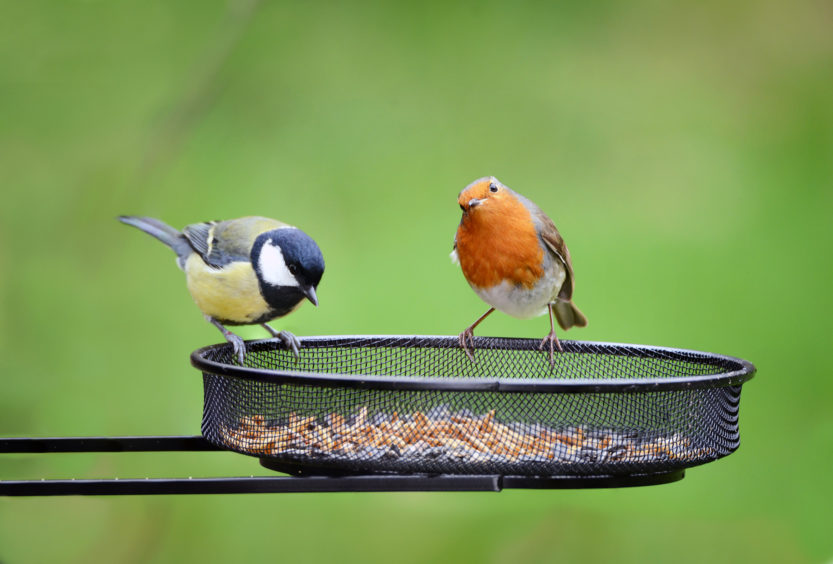 "It's hard to exaggerate the benefits that watching birds has brought me over the years and many others I have met.
"It has made me so much more aware of the world of nature, whether in the countryside or in the garden – the changing seasons, widely varying habitats, the range of flora and fauna that birds depend on, not to mention the beautiful music of their songs and the stunning (and sometimes comical) aerial spectacles they perform.
"Not surprisingly, one of my favourite texts in the Bible is Jesus' invitation to 'consider the birds of the air' and learn from them. I'm delighted that many people are discovering this for themselves and that lockdown has brought the opportunity to notice and enjoy what has always been there around us.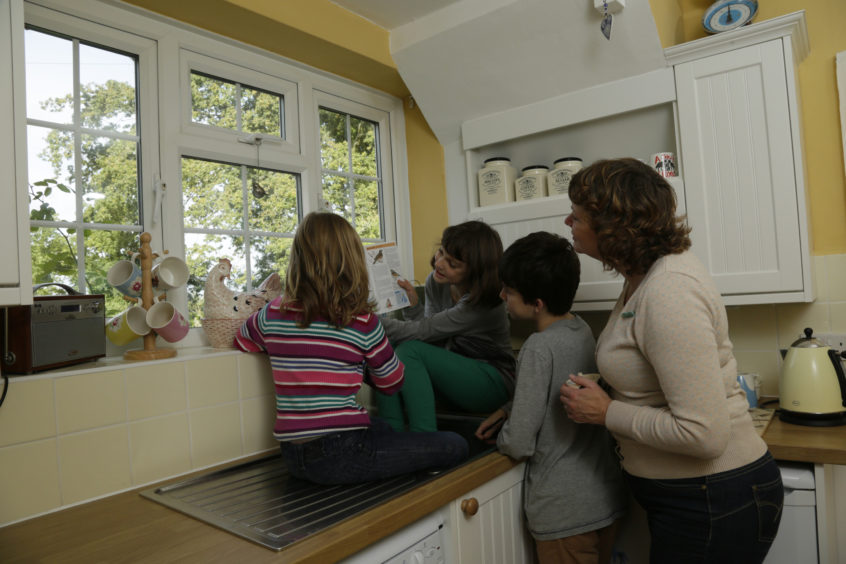 "After all so often, but so often, 'full of care, we have had no time to stand and stare'.
"The lives of birds, like so much of nature, help us to get things in proportion and to appreciate the little things that make up our daily lives," Chris reflects.
"Their remarkable range of colours, antics and songs can enrich our world and bring endless pleasure that is truly therapeutic. They were certainly a source of comfort and help to me when depression had cast its shadow over my life."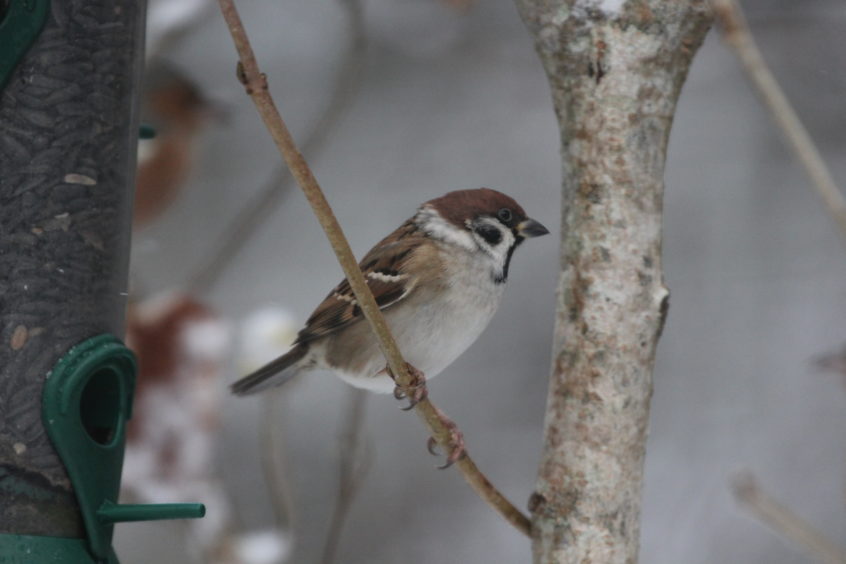 It's not all plain sailing in the Parks' garden, though.
"It has been the scene of an ongoing battle to outwit the pigeons – and the odd squirrel – which, for all their charms, can be a pest for reasons I will leave to your imagination," he explains.
"I have cobbled together various kinds of bird feeders in an attempt to keep the pigeons out and the seeds in – birds can be messy feeders and the pigeons lie in wait to pounce on any stray crumbs that land on the ground – with some limited success.
And it is noticeable that some species are declining in numbers; when we first came here we used to get tree sparrows and see more greenfinches, chaffinches and house martins than we do now.
"And the heart-melting music of the song thrush high in a tree is a rare treat these days.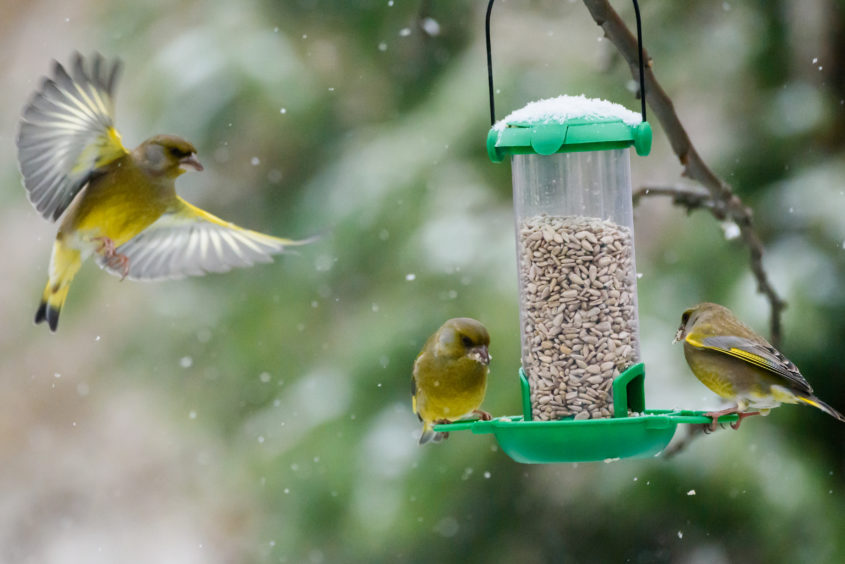 "But the fact is, we are very lucky to have so many birds still visiting our garden.
"To put out bird food and grow wildlife-friendly plants is the least we can do for the endless pleasure and fascination these feathered friends bring us."
International Dawn Chorus Day takes place on May 3.