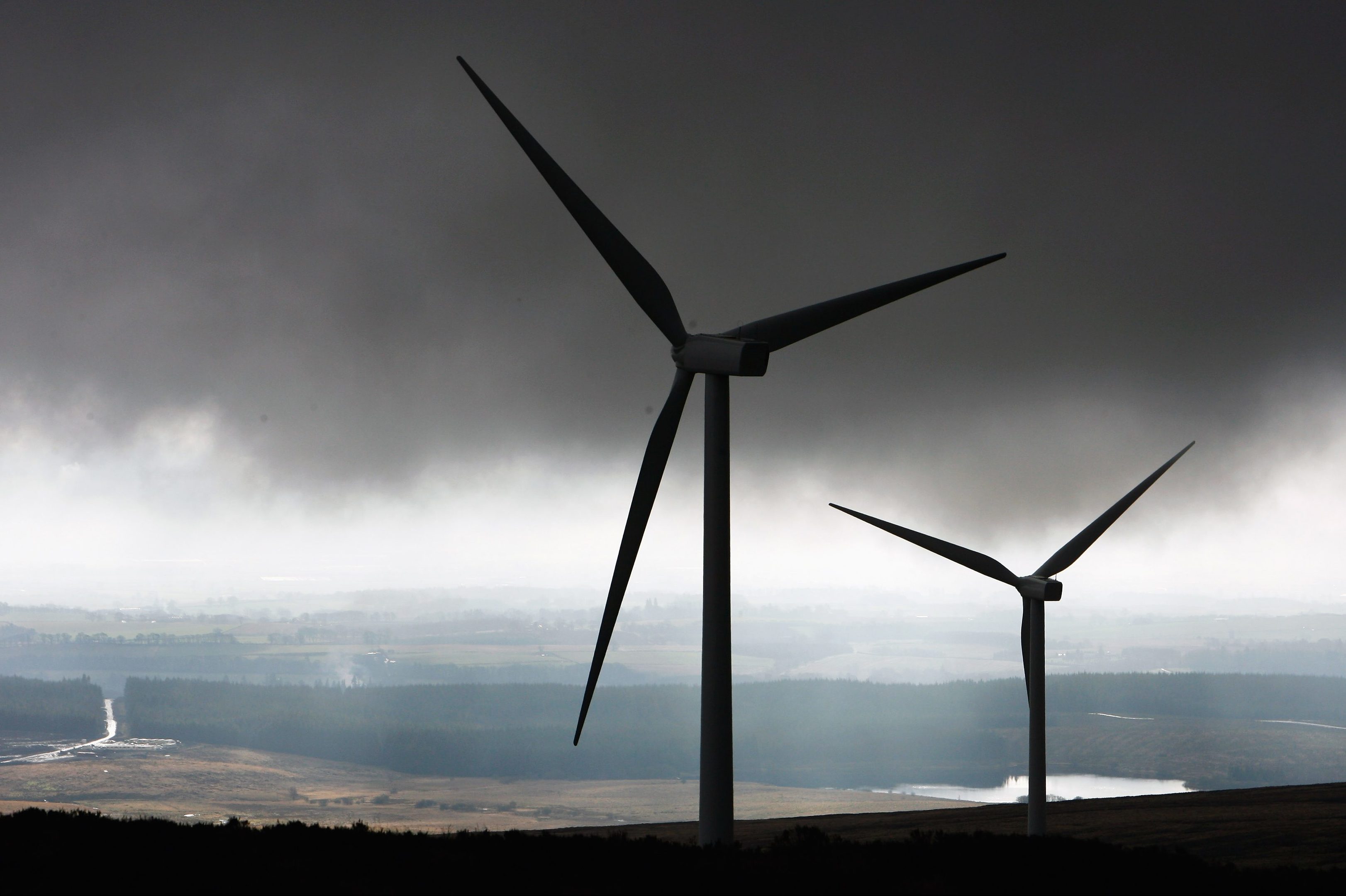 Wind farm developments should be accelerated with the help of state subsidies after a poll revealed two-thirds of rural Scots support them, campaigners say.
A Green MSP in Fife has called on the UK Government to re-introduce the cash support on the back of the survey, so more energy projects can go ahead.
The Survation study for Scottish Renewables found 66% of rural Scots support the use of onshore wind energy, while 11% are opposed to new farms.
WWF Scotland said the poll is "another nail in the coffin for the myth that renewables are unpopular".
But Bill Bowman, the Scottish Conservative MSP, warned against using the survey as evidence the public wants to see large wind farms in places like Angus and Dundee.
The North East representative said it is important to lower the carbon footprint, but said "great leaps" in areas such as offshore wind and carbon capture mean more power can be produced "without threatening our places of great beauty".
"There will always be use for small-scale wind on farmland, or industry such as Michelin in Dundee," he said.
"I know that locally in Angus or Dundee there is not support for industrial-scale wind farms sprawling across the landscape."
The UK Government withdrew subsidies in 2015, which led to several projects in Scotland stalling.
Mark Ruskell, the Mid Scotland and Fife MSP for the Scottish Greens, said the poll makes "uncomfortable reading" for those ignoring the scientific evidence.
"With so many Scots favouring a renewables future and the cost of generation dropping, the Westminster government must think again and allow wind farms to compete for price support," he said.
"So many wind farm proposals have passed through planning, but are stuck without price support.
"With a growing demand for carbon-free electricity, these schemes need to be up and
running now. "
Graeme Dey, the SNP MSP for Angus South, said the poll shows the decision to cut subsidies is "dangerously out of step
with public opinion".
Paul Wheelhouse, Scotland's Energy Minister, said: "We believe that, subject to ensuring the right sites are chosen, potential still exists for further wind development and for repowering of older, less efficient sites.
"We continue to urge the UK Government to reverse its senseless opposition to wind energy."