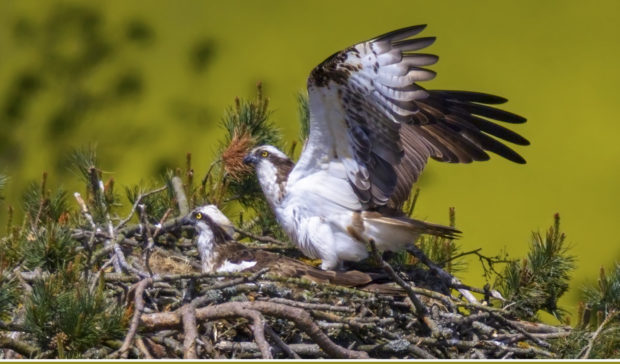 It has been 30 years since I relinquished my last staff job as a newspaper journalist, looked over the cliff edge and jumped; 30 years of keeping nature's company and trying to write down what I find there.
Now, as one more spring stutters sluggishly into life and weather sages console us how much less awful it is than last year's beast from the east, and now with a new book aptly titled The Nature of Spring, I was having a look over my shoulder to try and assess whether nature as I know it is better or worse off than when I started out.
I'm not talking about global climate chaos, extreme weather events, critical levels of polar ice-melt and rising sea levels. I was thinking more about right here, right now on our own doorstep, the land we know and love and belong to.
Worse off, right? It's obvious, isn't it?
For example, the illegal persecution of "protected" wildlife and the eradication of habitat impact harshly on species from birds of prey to waders like curlews and lapwings and will surely herald the extinction of wildcats; guns torment mountain hares, red squirrels and capercaillie struggle to hold their own, there is a huge decline of butterflies…the list is unacceptably long.
And consider the land itself. The commercial forestry industry appears to have learned little from the dark days of the 1970s, the farming industry blames everyone but itself for its woes, and the "sporting" estates behave like Victorians with Range Rovers, and all three appear to grow less and less tolerant of wildlife while at the same time protesting that they are the true guardians of the countryside. And our national parks are models of how not to run national parks in the interest of nature.
So far, so self-evident. But it is not the whole story.
In 1988, when I wrote my first book, hardly anyone had seen a pine marten. The sea eagle was still struggling to secure a foothold on Scotland's western seaboard after a dozen years of reintroduction and osprey breeding was hit and miss and bedeviled by egg thieves.
Ospreys at the SWT's Loch of the Lowes reserve were in a state of crisis. Talk about restoration of native woodland and community buy-outs was strictly in the realms of pipe dreams. The Assynt Crofters buy-out wouldn't happen for another four years, the Isle of Eigg not until 1997. Those were the trail-blazers, but there was hardly a clamour to follow suit. And no-one was talking about beavers at all, or if they were it was in hushed whispers in smoke-filled rooms in the back of the back of beyond.
Two things happened in the last few weeks that struck me as symptomatic of where we are in our evolving relationship with nature. In January I was invited to talk to a group of Perthshire farmers about rewilding.
To say I was surprised by the invitation would be to rather undersell my reaction. I stalled, but then I was asked again, very nicely. So I agreed. I pitched my talk as reasonably as I could. It was met with sullen hostility. Beaver reintroduction was apparently akin to the work of the devil, so I didn't make many converts with my enthusiasm for reintroducing wolves.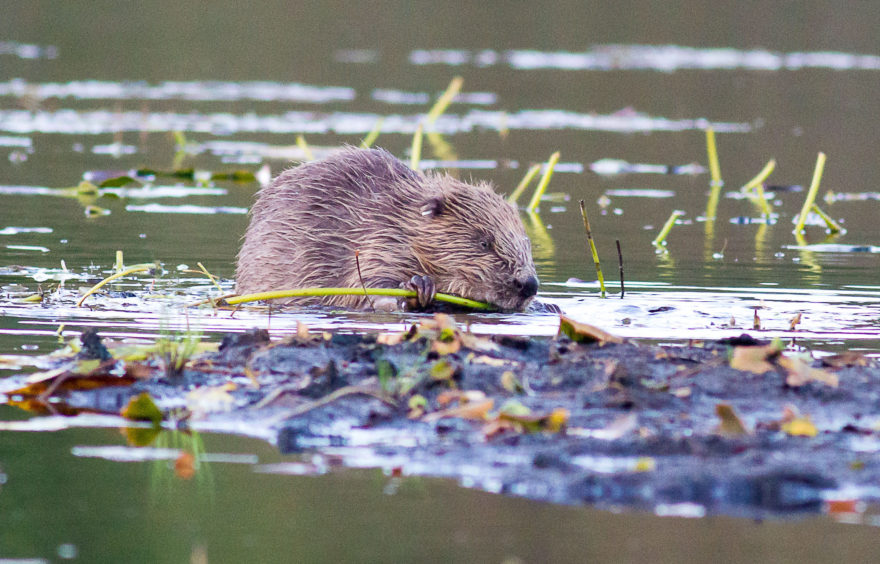 But then last month I had an invitation to look at a woodland on the banks of the Earn. It had just been bought by a couple from Edinburgh. They had set up a remote camera to see what wildlife might be moving about, and were intrigued when it revealed a glimpse of beaver.
Their initial inquiries about beavers led them to my book Nature's Architect, and the invitation followed. I spent several hours with them in the wood, and evidence of beaver activity was not hard to find. It seemed to me that what they communicated was their delight at being able to safeguard it, at being able to learn from it, at honouring the trees and the wildlife for their own sake. That was the impression I took away, and it reinforced a belief I have been nurturing for some time.
It is that more and more people all across what we are pleased to call Courier Country, are quietly discovering nature and in their own ways they are celebrating it and cherishing it.
They help to swell the ranks of the John Muir Trust, the RSPB, the Scottish Wildlife Trust, Woodland Trust Scotland, they plant community woods, they raise money, they inquire about community buy-outs. And this quiet, activist approach eloquently demonstrates that forestry, farming and sporting estates are being left behind by public opinion, which sees them as anti-nature. More and more people from every walk of life have lost patience with them.
This is a personal view based on widespread personal observation over years, and not really quantifiable, but it strikes me as new and positive, and it's growing.
So here are five positives from these 30 years that are gaining momentum and give me cause for optimism when so much nature conservation debate is conducted in an atmosphere of confrontation.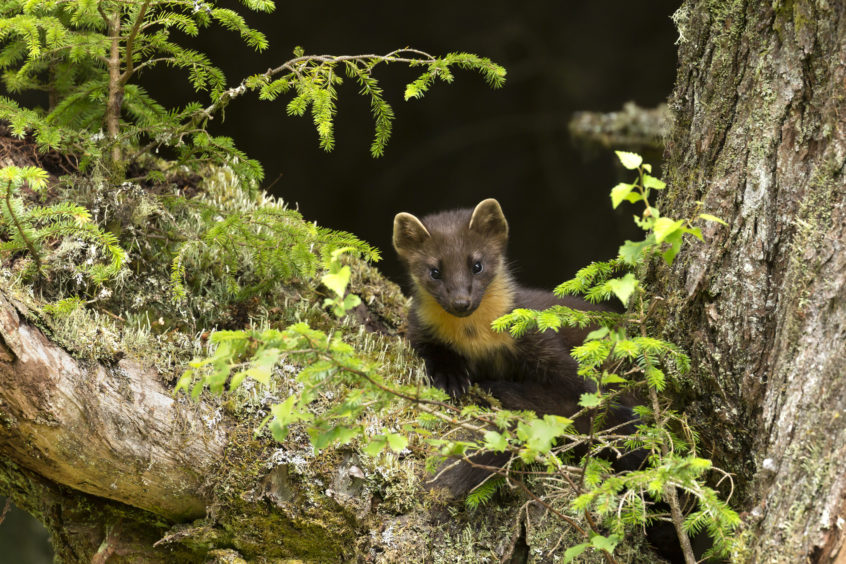 One: the pine marten is prospering. It is the only native mammal predator to make significant progress across much of its historical range. And because it is more than willing to mix it with human company, and can become extraordinarily tame, it has won many friends and admirers. And it kills grey squirrels! It is amazing what can happen when we let wildlife manage wildlife.
Two: the ospreys at Loch of the Lowes have prospered spectacularly thanks in the first place to the Scottish Wildlife Trust which brought some original thinking to bear on the problems of the 1980s, followed by the arrival of what proved to be something of a special bird whose fame travelled the world under the stage name of Lady, and that too has won over many hearts and minds to nature's cause.
Three and four: sea eagle reintroduction on the east coast and beaver reintroduction by persons unknown (a direct consequence of the official reintroduction project dragging its feet for years) into Tayside are of immense ecological significance, because both species are major ambassadors for nature.
The sustained presence of beavers on a particular landscape over time (and time is essential for the benevolent character of all species reintroductions to evolve) is wonderfully transformative. They expand wetland and sometimes recreate it where it has been drained. Beavers also improve water quality in rivers, slow the flow of rivers, and so mitigate flooding downstream.
And sea eagles are among the most significant of our native predators and strengthen the top of the food chain, and any student of nature knows why top predators are crucial to natural systems. Leaving the job to gamekeepers with guns and traps and poisons and stink pits is no longer an option, because more and more of us know better now.
And the sea eagle is also unafraid of proximity to people, as anyone who regularly walks the beach at Tentsmuir can testify. Eagles on the doorstep: if ever there was a creature specifically designed by nature to win friends among the people, it is the sea eagle.
Five: native woodland restoration. Initiatives like the John Muir Trust's Heart of Scotland project set the perfect kind of precedent, linking existing woods with new planting, so that – in time – Loch Rannoch and Loch Tay will be linked by woodland and all nature will rush to its embrace.
So yes there are reasons to be cheerful even as nature struggles with the impact of our species on planet Earth. And here's another one: it's spring, get out there and look around you.
Jim Crumley's The Nature of Spring (Saraband, £12.99, https://saraband.net/) is published on April 4. It is BBC Radio 4's Book of the Week from April 8-12.