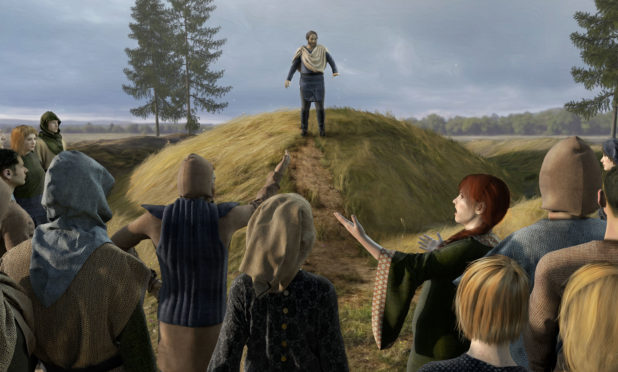 A Perthshire town's "invisible" history has been unearthed as part of a new archaeology trail.
A series of information panels have been installed in the grounds of Crieff High School, shining the spotlight on some eye-opening discoveries including a timber circle that predates the Egyptian pyramids and a medieval seat of politics.
The trail was first announced in 2014, during a visit by the Earl and Countess of Strathearn.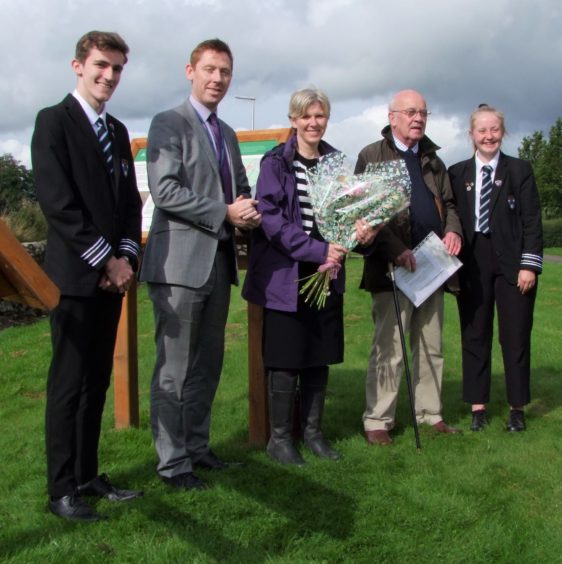 It has now been formally opened by Dr Rebecca Jones, Head of Archaeology and World Heritage at Historic Environment Scotland (HES).
The Strathearn Community Campus Archaeology Trail is designed as a self-guided walk and features four interpretation boards highlighting the lesser known ancient sites and monuments that stood within, or near, the school site.
These were discovered through a combination of aerial surveys, archive research and excavations.
Dr Jones said: "These trails carry important social and educational value, unveiling and explaining local prehistoric monuments, about which little was known until recent archaeological work."
She said: "The landscape here has been at the heart of this community for thousands of years and rightly celebrated by the community campus here in Crieff.
"We are hoping that, through these trails, we can help bring these invisible sites back to life for current and future generations."
Dr Kenny Brophy, senior lecturer in archaeology at Glasgow University – one of the trail's supporters – said: "Crucially, none of these sites are visible in the landscape today, having all been found either as cropmarks, or in excavations in advance of developments in the vicinity including the campus, the neighbouring primary school and an electricity pylon.
"Very little is known locally about any of this archaeology either – this is why the trail is so very important."
Ian Hamilton, chairman of the Strathearn Archaeological and Historical Society, thanked all those who backed the scheme.
"The opening ceremony was a very happy and memorable occasion for the community, and demonstrated the ability of a relatively small team to deliver a unique, hugely significant feature for the town and our visitors, but especially for the pupils of our high school," he said.
Among the discoveries is a stayt, or parliament mound, that sat in the grounds of the campus and dates back to the 14th Century.
A painting, showing how the mound would have looked, was produced by Dr Alice Watterson of Dundee University and has been used on one of the information boards.