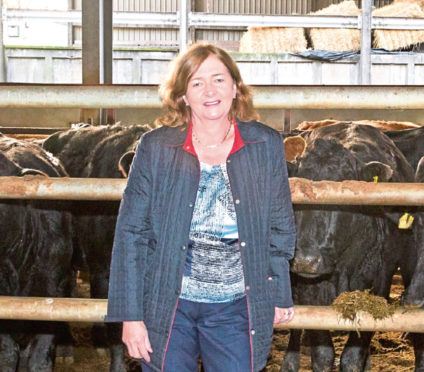 The Moredun Research Institute (MRI) will hark back to its origins with the launch next year of a "Moredun Bus" that will tour farms and organisations across the UK, spread the latest messages on livestock disease and raise funds for new scientific appointments.
The bus – a mobile laboratory and outreach vehicle – will hit the road to mark the centenary of the Moredun, which started as the Animal Diseases Research Association in 1920.
It will also be integral to MRI's fundraising target of £1 million to support at least three new fellowship posts for early career scientists.
CEO Professor Julie Fitzpatrick said the vehicle will incorporate modern molecular diagnostic equipment, including technologies that will make on-farm or pen-side identification of pathogens and diseases easier in future.
"The routes and venues are being planned, and many organisations have already requested we stop off on our way," she said.
Prof Fitzpatrick said MRI was going back to the history of the organisation where Scottish farmers directly funded livestock research and education.
She added: "Back in 1920 they employed their own scientists and we're trying to recreate that idea. We're open to receiving donations and we're also making direct requests to commercial and other stakeholders, and we'll be holding events where people will have an opportunity to contribute."
Prof Fitzpatrick said Brexit meant European research funding was starting to dry up and no EU funds would show in the institute's accounts this year. However, Moredun is to the fore in a bid to Innovate UK for a £53m Aquaculture and Livestock Cluster for Enterprise initiative, and will find out in June if the bid will go through to the next round.
nnicolson@thecourier.co.uk