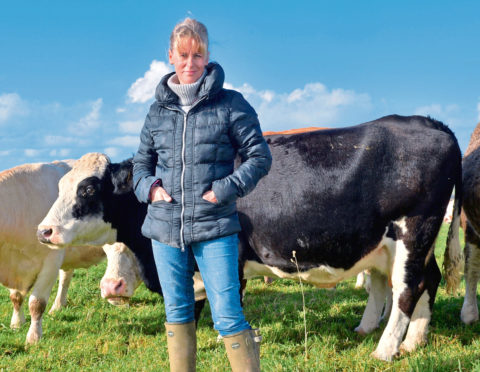 Hundreds of farmers will gather in London for a mass rally to lobby the government to safeguard the sector after Brexit.
The rally, which will take place on March 25 at the Queen Elizabeth II Centre in Westminster, has been organised by NFU England and Wales president Minette Batters.
She said the demonstration was being held to urge the government to commit that any future trade deals will not allow imports of food produced to standards that would be illegal in the UK.
"This event is about bringing together people from across British business who acknowledge and value the importance of food and farming," said Ms Batters.
"They are crystal clear that the government must hold the line that they will uphold British farming's high standards in trade deals, and crucially they must hold imports entering the country to that same standard."
Failure to safeguard the sector from imports of lower standard foods would undermine British food production and farming, warned Ms Batters.
She added: "This is an opportunity for hundreds of people to come together and make their views clear that the government must not sacrifice British farming on the altar of free trade and we will be inviting MPs to attend to hear that message first hand."Minet
NFU Scotland president Andrew McCornick said the union's board had unanimously agreed that Scotland will have a "significant presence" at the rally.
He added: "In addition, the board has backed a regional-based, consumer-facing event to be held across Scotland later this year.
"That will give members the opportunity to tell our fantastic story on the quality and provenance of Scotland's food and drink."
A coalition of farming, environmental, animal welfare and public health groups have called on the prime minister to take action to protect food standards after Brexit.
Earlier this week, 60 groups, mobilised by the NFU and including the RSPB, National Trust, RSPCA, Greenpeace and the Royal Society for Public Health, signed a letter to Boris Johnson saying they agree that Brexit "provides an opportunity to foster a sustainable, carbon-neutral model of farming in the UK, building on our reputation for high-quality, safe and affordable food".
However, they add they may have differences of opinion on how to achieve that, but are all agreed it will not happen without the right domestic policy, supported by a progressive and ambitious trade policy.