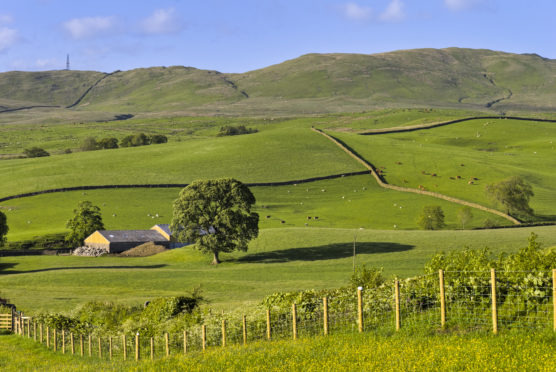 Holyrood has rubber stamped the extension of the amnesty on tenant farmers improvements for six months until December 12, 2020.
The confirmation has been welcomed by farming organisations, but both the Scottish Tenant Farmers Association (STFA) and NFU Scotland (NFUS) have pointed out the extra six months is not an excuse to put the issue on the back burner.
The amnesty, which started in June 2017, allows landlords and tenants to put to rights any outstanding issues around the notification of tenants' improvements which should qualify for compensation when the tenancy comes to an end, and the deadline has been extended because of difficulties created by the Covid-19 crisis. STFA chairman, Christopher Nicholson said his organisation has been advising tenants to proceed as though the amnesty would be expiring in June.
He added: "We hope that most tenants intending to submit an amnesty will already be close to finalising it, and we would now urge them not to take their feet off the gas.
"The next few weeks could be an ideal time to get the amnesty done and, once IACS applications are completed and before the busy summer season begins, many may even have time on their hands with the cancellation of summer shows and other activities.
"The extension will also provide a breathing space for those whose amnesties are at an early stage. However, they should not delay, time is short and experience has shown that at least six months is needed to complete an amnesty, even in good times."
NFU Scotland's head of policy team, Gemma Cooper echoed his message.
She said: "The extension is not an excuse for further delay. We remind tenants that it is important to complete the amnesty on improvements to be able to use the important assignation process when it is introduced into legislation or carry out rent reviews in the future."
Tenants have been advised by STFA to contact the Tenant Farming Commissioner, Bob McIntosh if they experience any difficulties in contacting or receiving a response from their landlord's agent. Alternatively they should contact either STFA or NFUS for help.
nnicolson@thecourier.co.uk