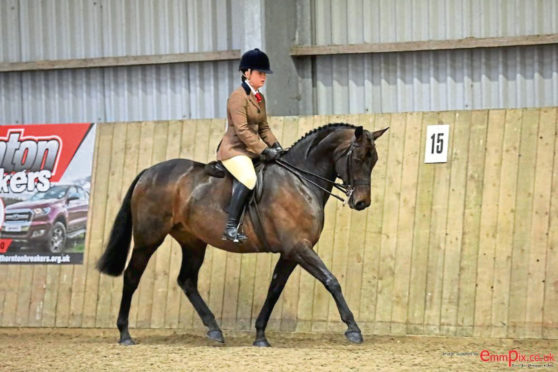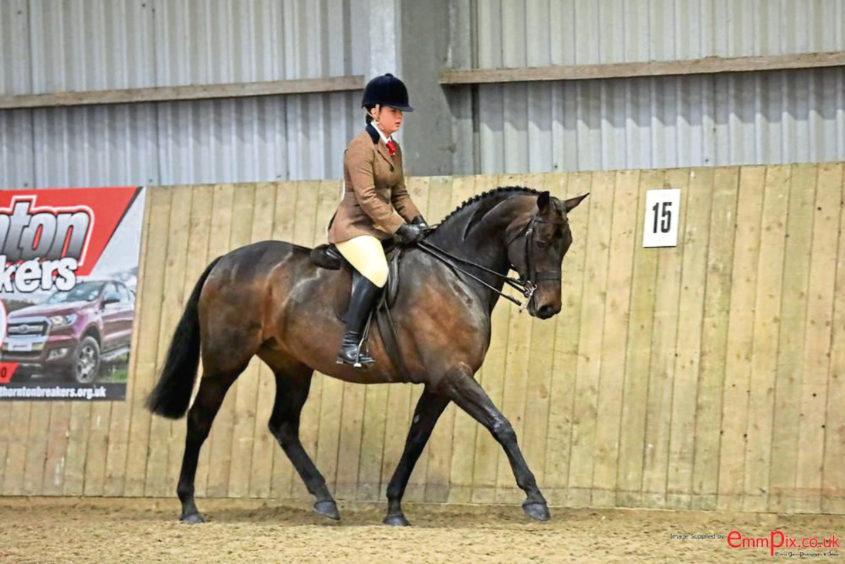 The breed champions have been decided, and tomorrow visitors to the Scottish Agricultural Show website will be the first to discover the interbreed winners and show champion of champions.
The photographs of some of the breed and class winners, which were announced today, give an indication of the quality of the stock entered, and the task faced by our team of 10 judges who scrolled through more than 400 livestock entries.
Many of the judges, including Robbie Wilson from Turriff, had been scheduled to judge at this year's Royal Highland Show, and he admitted his first foray into online judging was nothing like being in the centre of the Ingliston sheep ring surrounded by crowds of spectators.
He said: "I really enjoyed the whole experience, but judging in front of a computer lacked a bit of atmosphere. There were some great photographs and videos of sheep, especially of Texels – and the Border Leicester was as good as any I've seen in a long time."
He pointed out the show had also been successful in acting as a shop window for some of Scotland's best livestock, and said he intended to go to see three top Texel ram lambs that had been entered.
"There were some sheep I'd definitely be interested in buying for my own flock this year, so it has been useful for business," he said.
Over in the Aberdeen-Angus, Beef Shorthorn and other native breed rings, judge Audrey Anderson from Easter Knox at Arbroath said it had been vital to have both videos and photographs of the animals to view.
"There was one case in particular where I didn't fancy a bull from his photo – it didn't do him any favours – but once I saw him walk in the video I was much more impressed," she said.
Michael Durno from Glenlivet judged the Charolais, commercial, Limousin and other continental breeds, and said there had been a wide variation in the effort put in to showing the stock, with some entries "very well spruced up and led".
He added: "The top two commercial animals were outstanding and it was difficult to choose between them. In the end it came down to the winner being a slightly older animal which is perfect for the butcher right now. The second one was just as good and it will be ideal for the Christmas market."
Virginia Osborne-Antolovi said she was "taken aback" by the effort made by Clydesdale, Shetland and Highland pony exhibitors.
"The horses and ponies were presented as I'd expect to see them on a show day," she said. "The animals were gleaming and some people had kilts on. It was fantastic and all very well organised."
Goat judge Agnes Aitken from Stonehaven battled through slow internet speeds to complete her task and admitted she missed being able to get her hands on the animals.
"The feel of it is important, the texture. You move around, you duck and dive. Still, it's the same for everybody, no one has an advantage," she said.
For Robert Chapman, owner of Farmlay Eggs near Strichen, who judged the poultry and eggs, the job was equally challenging, but he praised the efforts made by young handlers in particular.
"Some of them were very young, but they were first class. They were smart and spoke well in the videos. It bodes well for the future when you see children of that age so interested."
To see videos of the champions as they are announced, visit www.scottishagriculturalshow.co.uk
The champions
Cattle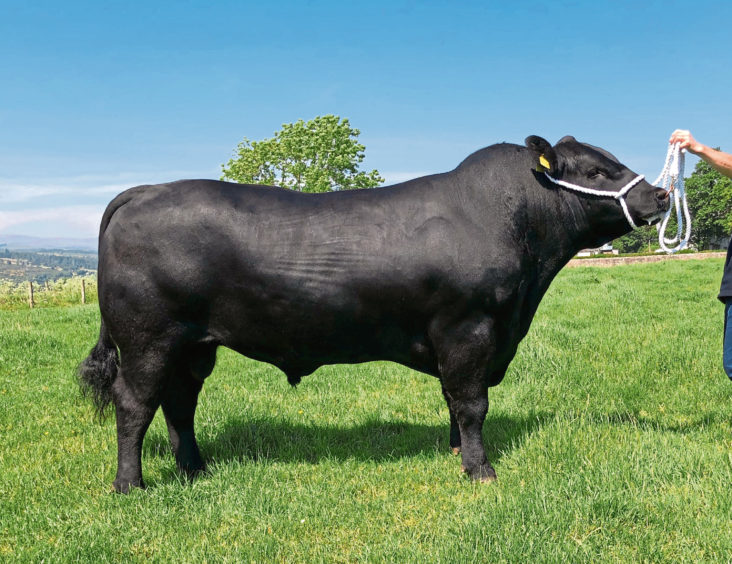 Aberdeen-Angus: Messrs Watt, Bonar Bridge, with Swordale Elton. Reserve: Nicola Howie, Lumphanan, with Cairnton Black Bonus.
Beef Shorthorn: Stuart Currie, Settle, with Beauty Shuna Myrtle. Reserve: John Wood, St Andrews, with Wells Lochinver.
Any other native breed: George and Sophie Harvey, Balfron, with Hereford Harveybros 1 Crocus S2. Reserve: Normanton Herefords, Ashby-de-la-Zouch, with Normanton 1 Sydney.
Charolais: AJR Farms, Ellon, with Maerdy Morwr. Reserve: Jim Muirhead, Arbroath, with Firhills Polly.
Commercial: Blair Duffton, Rebecca Stuart and Gareth Small, Huntly, with Maverick. Reserve: Mark Robertson, Tomintoul, with Dance Monkey.
Limousin: A & K Rhind and Son, Kinloss, with Sarkley Penrietta. Reserve: Robert Aitken, Methven, with Lourie Pandora.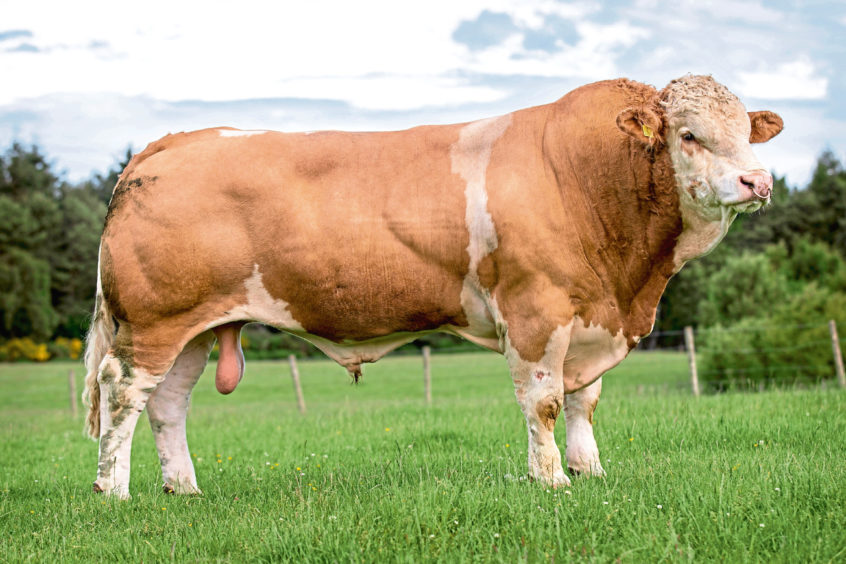 Any other continental: WG Macpherson, Inverness, with Simmental Heathbrow Important. Reserve: Gill Pye, Port of Menteith, with Salers Rednock Napoleon.
Highland: Alan Prentice, Lanark, with Maximus of Hyndford. Reserve: Steven and Rosemary Hunter, Shotts, with Banarach 2nd of Cailaich.
Holstein: Donald Laird, Pathhead, with Cauldcoats Samurai Molly 2. Reserve: Charlotte Moore with Danevalley Destry Jodie. Ayrshire: Arthur Lawrie, Milnathort, with Cuthill Towers Crown Ray. Reserve: John Adamson, Lanark, with Swaites Dewdrop.
Any other dairy breed: J&I Wilson, Cupar, with Glanmor Vanahlem Almon. Reserve: James Brown, Kilmarnock, with Catcraig Evelyn Supreme.
Sheep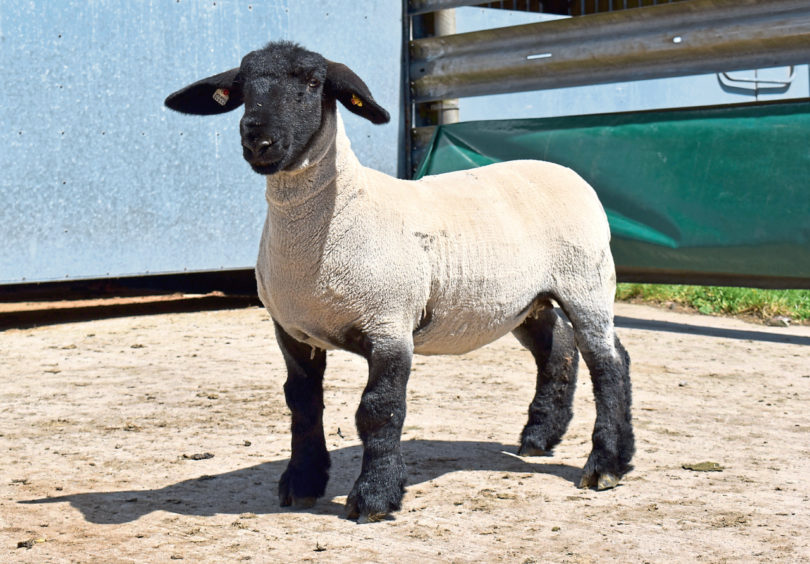 Suffolk: Jim Cannon, Newton Stewart. Reserve: H&C Murray, Monymusk.
Blackface: Elliott Bowman, Islay. Reserve: John Prentice, Iona.
Bluefaced Leicester: Andrew Adam, Glamis. Reserve: Messrs Milne, Lhanbryde.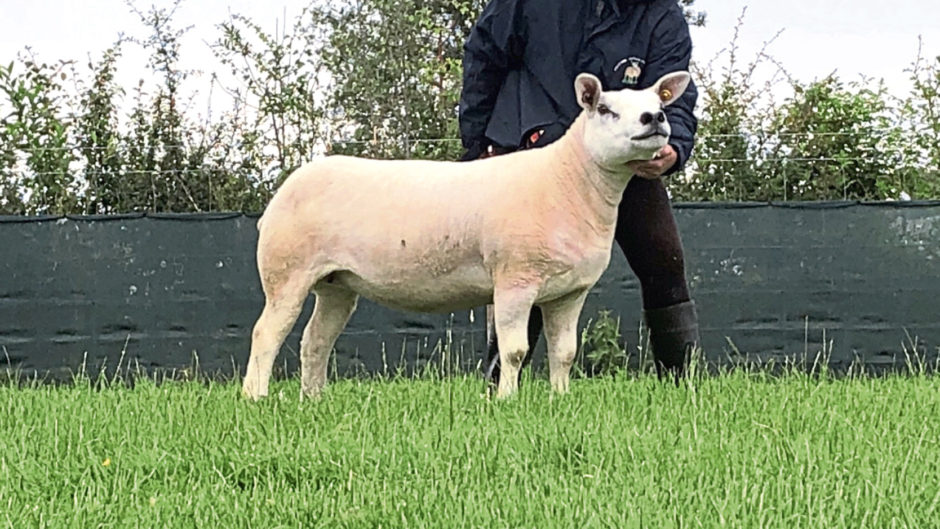 Texel: Jennifer Aiken, Lancaster. Reserve: William Knox, Fyvie.
Beltex champion and reserve: Alan Miller, Inverurie.
Commercial: Gordon Macdonald, Blairgowrie. Reserve: Iona Taylor, Huntly.
Any other breed: Robbie Aiken, Lancaster. Reserve: M&J Simpson, Kilmarnock.
Goats
Dairy goat: Hannah Campbell, Bathgate, with Capitol Euphemia. Reserve: C Baverstock and F Bastable, Christchurch with Cornpitts Lola.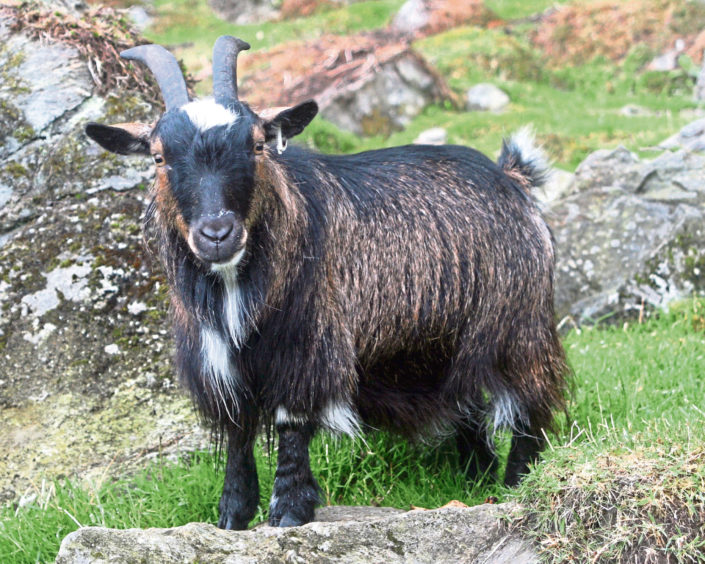 Pygmy: Clare Bailey, Bridge of Cally, with Brucklay Faith. Reserve: Ailene Charlton, Miekleour, with Brucklay Harmony.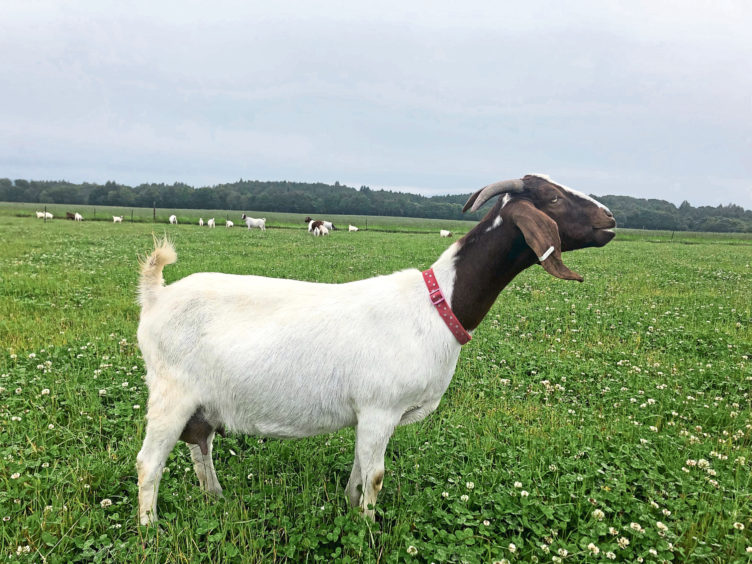 Boer: Louise Nicoll, Forfar, with Strathcorbie Heather and reserve with Strathcorbie Lanna.
Horses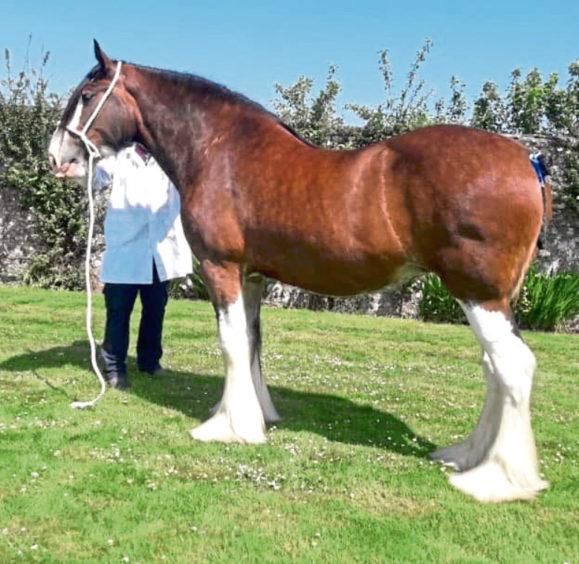 Clydesdale: Ronnie Black, Cupar, with Collessie Jennifer. Reserve: Vic Peterkin, Cupar, with Bogton Layla.
Highland: Shonagh Lawson, Invergowrie, with Prosen Mist of Craigieloch. Reserve: Lynne McDonald, Tarland, with Islay Malt of Coynach.
Shetland: Louise Wilson, Cupar, with Cassindilly Roxy. Reserve: Rebecca Graham, Peebles, with Kinness Velma.
Mixed Mountain and Moorland: Susan MacKeddie, Munlochy, with Drummore Millie. Reserve: Sheila Stewart, Munlochy, with Greenwing Hillbilly.
Riding or hunter pony: Tammy Campbell, Newton Stewart, with Tremari Bubble Bee. Reserve: Laura Rennie, Strathmiglo, with Dalgarnock Bubbling Funrise.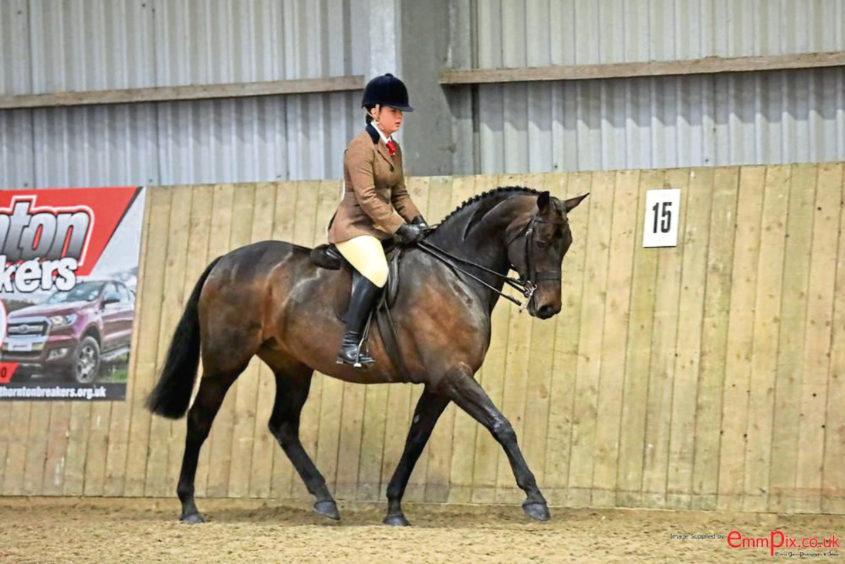 Hunters: Erin Grier, Ayr, with Fielding Fairytale. Reserve: Judy Pyke, Turriff, with Mr Showman.
Arab or Anglo-Arab: Laura Rennie, Strathmiglo, with Dalgarnock Bubbling Funrise and reserve with Craiglea Funtastic.
Coloured native, cob or traditional non-native: Kelly Stirling, Larbert, with Lovestruck Romeo. Reserve: Fiona Craig, Menstrie, with Dolly.
Poultry
Bantams: Amanda Slater, Bixter. Reserve: Jack Ramsay, Mauchline, with Millerston Barney.
Rare breed: Marina Taylor, Auchnagatt. Reserve: Angus McGowan, Blairgowrie.
Eggs: Debbie McGowan, Blairgowrie, with Scots Dumpy eggs . Reserve: Carolyn Watson, West Lothian, with Cream Legbar eggs.
Young handler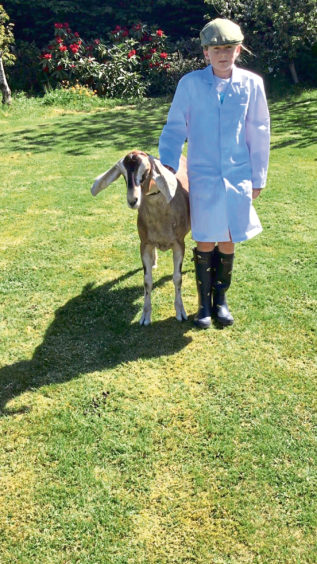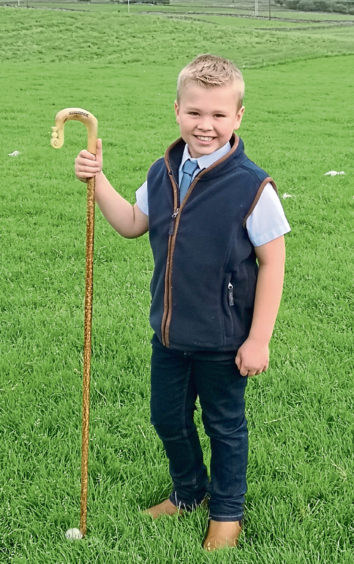 Cattle under 10 years of age : Abbie Brown. Over 10: Finlay Soutter. Sheep under 10: Bruce Guild. Over 10: Sophie Huntley. Goats under 10: Nesta Southwood. Over 10: Cerys Southwood. Poultry over 10: Harris Goldie. Under 10: Angus McGowan.
As Scottish Agricultural Show begins, here is how you can find out the winners