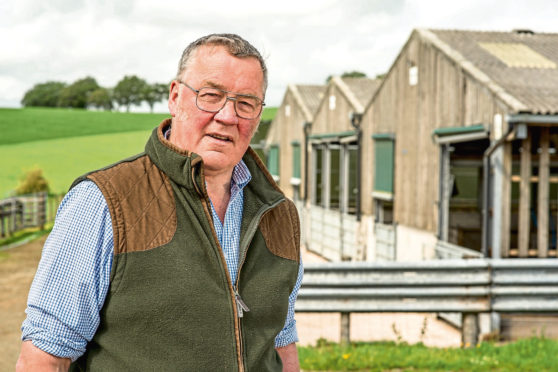 The UK's four farmers' unions are all represented on the UK Government's new Trade and Agriculture Commission.
NFU Scotland's representative is union president Andrew McCornick and other members include retailers and consumer, hospitality and environmental bodies.
It will be chaired by food safety expert Tim Smith, a former chief executive of the Food Standards Agency and Tesco Group technical director.
The commission was set up after a prolonged campaign by the farmers' unions who are insisting on equivalent standards for food imports after the UK leaves the EU.
A petition signed by more than a million people added to the pressure on government after amendments to the UK's Agriculture Bill failed to find enough support in Parliament.
The commission will have a fixed term of six months and its remit is to advise on how to advance and protect British consumer interests and those of developing countries.
It will look at how the UK engages the World Trade Organisation to advance higher animal welfare standards across the world, and develop trade policy that identifies and opens up new export opportunities for the UK agricultural industry.
It has also been tasked with producing an "advisory" report which will be presented to Parliament by the Department for International Trade. Department Secretary Liz Truss and Environment Secretary George Eustice have insisted Britain's high food and animal welfare standards will not be compromised in future trade deals.
Mr McCornick said: "As the UK sets its own trade policy this is a moment in time that will shape Scottish farming for generations to come.
"The commission has the potential to set a road map for UK trade policy that will allow farming to grow and thrive across the UK by opening up new markets but also ensure that our production standards are front and centre of all new trade deals."
Commission chairman Tim Smith said it would "bring a clear-eyed perspective on what is fair and works for consumers, farmers, food producers and animals".
nnicolson@thecourier.co.uk