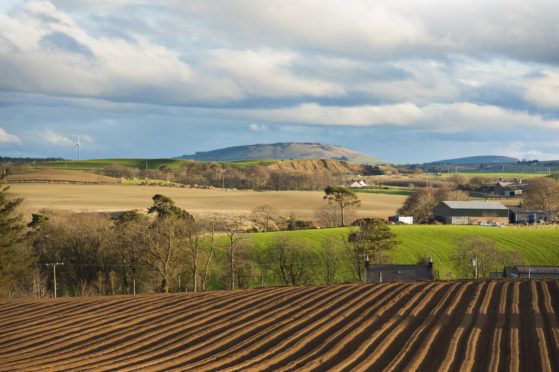 New  guidance on how to handle  rent payments have been issued
to tenant farmers and landowners by Scotland's tenant farming
commissioner.
Tenant farmers can lose their secure agricultural leases if rent is overdue, and the new code of practice advises on alternative dispute resolutions and the behaviours that should be adopted when payments are late.
The code emphasises the importance for tenants of paying rent on time and sets out the risk of losing the tenancy if reminders to pay are ignored.
For landlords, it seeks to ensure that they behave in a reasonable manner by discussing the late payment with the tenant and giving him every opportunity to rectify the situation.
This is the fifth code issued for the sector by tenant farming commissioner Dr Bob McIntosh who said the publication aimed to ensure that relationships are strengthened and do not collapse when under duress or in difficult circumstances.
The Scottish Tenant Farmers Association (STFA) welcomed the new guidance and association chairman Christopher Nicholson said the code followed real life situations where tenant farmers had lost their tenancies through late payment of rent, in some cases by days.
"The vast majority of tenant farmers realise the importance of timely
payment of rent and there is invariably a reason why mistakes have been made and the rent has been unpaid," he said.
"For example, it is not unusual for an elderly and confused tenant or one
disturbed by mental illness to become forgetful in keeping up with bookwork and settling bills.
"In this situation it may well be the next generation who pay the penalty of losing their family tenancy.
"That is why it is so important for landlords and their agents, who should know their tenants in any case, to find out why rent payments are late and explain the danger of losing the tenancy if the rent remains unpaid.
"If the tenant is possibly confused or mentally unstable, the situation should be also be discussed with family before serving final notices to quit.
"Non-payment of rent is one of the few occasions where a landlord can bring a secure agricultural tenancy to an end, but that should be no reason for regarding it as an opportunity to be seized rather than a sign of something being wrong with the tenant.
The code requires the landlord to invoice the tenant for the rent due to prevent term dates being inadvertently missed.
nnicolson@thecourier.co.uk