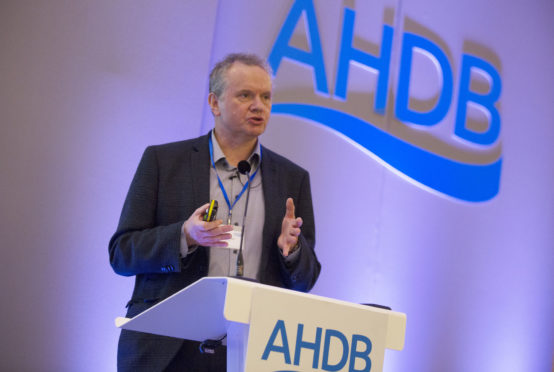 Scotland's chief plant health officer has publicly declared he is at odds with his political masters over their stance on the use of gene editing.
Professor Gerry Saddler, who is also the head of the Scottish Government's agricultural science advisory agency, Sasa, and leads the new Plant Health Centre, told a gathering of leading seed potato growers, breeders and processors to continue to lobby politicians if they want to see a change of direction.
He said: "They wouldn't thank me for saying this, but you just have to keep lobbying the politicians as an industry and as individual companies.
"They listen, and the Scottish Government is deeply committed to improving sustainable economic development in the country, and if enough people say to them we need to do this because it will be good for the economy or the country, they will move."
Prof Saddler was responding to a question from the audience at the AHDB's biennial seed potato conference in St Andrews about the likelihood of gene editing being used in future.
He reminded the audience that the Scottish Government wants to maintain a moratorium.
However he added: "As a scientist that's not something I'd agree with… their view is any form of GM is almost like a branding issue… they believe if we were to have GM it would cause problems with selling the image of babbling brooks and heather and things like that – the natural environment.
"I appreciate where they're coming from, I don't agree with it but my job is to do what I'm told, not necessarily have an opinion."
nnicolson@thecourier.co.uk