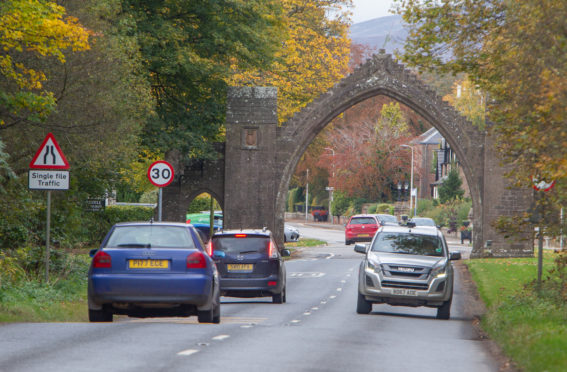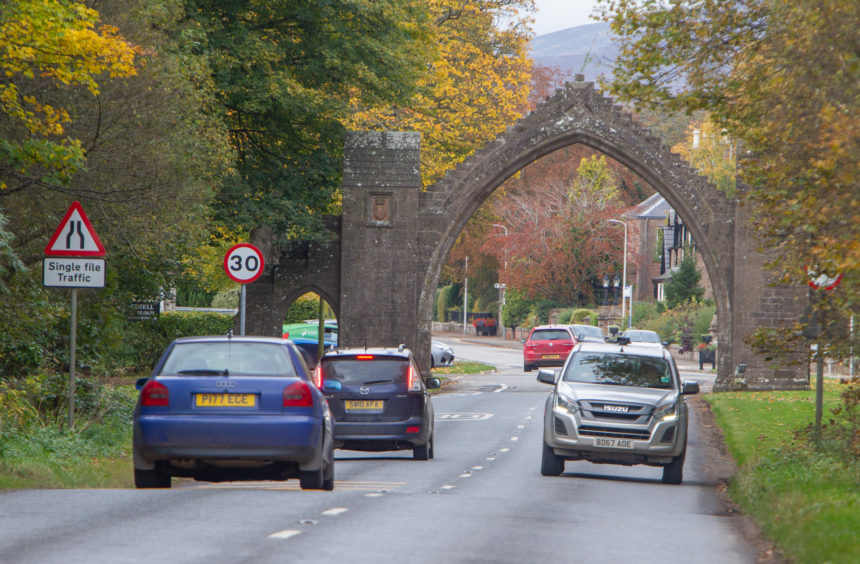 Edzell villagers have been promised they will be first in the queue for the introduction of any blanket 20 miles per hour speed limit in Angus communities.
The pledge follows a bid by a local councillor to secure the 10mph drop after a community council speed survey delivered a resounding response in favour of slowing drivers down in the busy village.
Brechin and Edzell SNP councillor Kenny Braes had laid a motion before the full Angus Council calling for the village-wide reduction to be put in place, but has delayed in driving the demand ahead while a special council road safety sub-committee looks at the idea of developing a formal policy for any community which might be in favour of a similar scheme.
Mr Braes highlighted an Inveresk Community Council survey in which more than 75% of the near 350 respondents said they would be in favour of seeing the speed limit cut to 20mph throughout Edzell.
The long straight leading to the village arch has frequently been the subject of complaints about speeding traffic and High Street traffic calming is in the pipeline but it is felt that may not go far enough in helping tackle the issue.
"The people of Edzell have been wanting this for quite some time and I thought it was an appropriate way to push it forward," said Mr Braes.
"This is a big change of policy however and I wouldn't want to set a precedent.
"If I can be given assurances that Edzell will be considered a priority when we come to discuss this then I would be happy to withdraw my motion."
Road safety member/officer group (MOG) convener, Montrose independent councillor Mark Salmond said: "The MOG will meet soon and one of the first items we will discuss will be a 20mph speed policy.
"Edzell will be the first village looked at once we have our new policy in place."
The working group was established last month to help set the area's road safety agenda for the next decade.
A range of priorities will be developed after recent figures revealed Angus had missed three out of four key targets, including fatality and serious injury rates.
Angus Provost Ronnie Proctor has already called for the area to follow the lead of neighbouring Perth and Kinross by installing more flashing speed warning signs at town and village gateways.