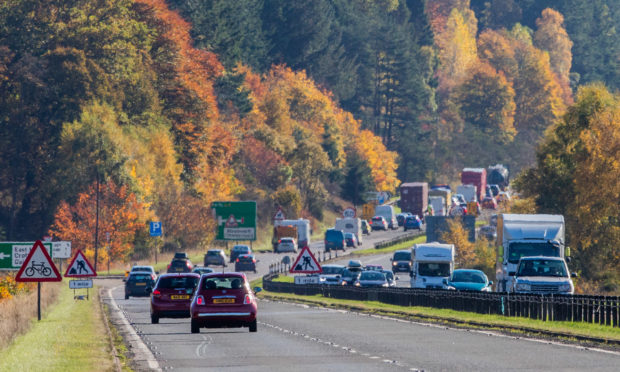 Motorists have been warned to expect disruption as £290,000 worth of carriageway improvements get under way on the A9 near Pitlochry.
The work will upgrade a 500-metre southbound stretch, just north of Moulinearn.
Crews will work from 7am to 7pm each weekday, with construction due to finish by 7pm on November 8.
Temporary traffic lights and a 10mph convoy system will be put in place.
Bear Scotland spokesman Eddie Ross said: "We've taken steps to minimise disruption, including scheduling the project to avoid working at the weekend. Our teams will do all they can to complete the work as quickly and safely as possible."