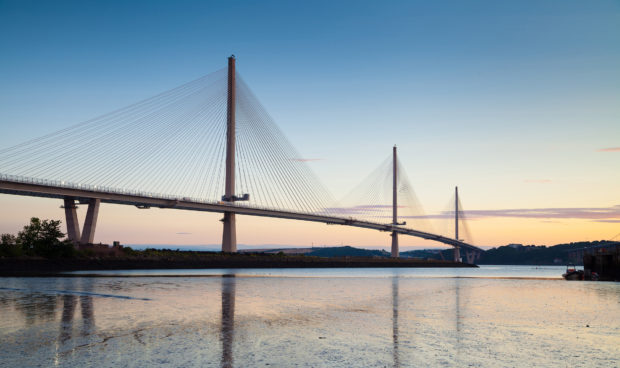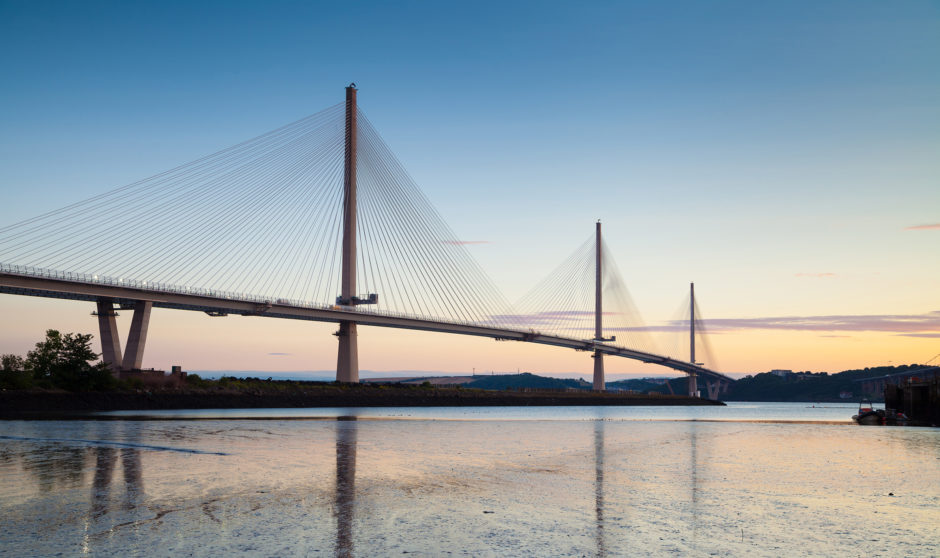 Motorists in Fife are facing major disruption following the closure of the Queensferry Crossing after eight vehicles were damaged by falling blocks of ice and snow.
Amey, which operates the Forth Bridges on behalf of Transport Scotland, confirmed on Monday night the route is expected to remain closed throughout the Tuesday morning peak.
Ongoing works on the Forth Road Bridge mean drivers will be forced to endure a 26-mile diversion via the A985 onto the Kincardine Bridge and then southbound onto the M9.
The southbound carriageway was closed at around 5.30pm, with the northbound route being shut around three hours later.
Amey confirmed eight vehicles suffered damage as a result of falling debris but said no injuries had been reported.
A spokesman said: "We've now observed falls of snow and ice onto the northbound carriageway, so the bridge will remain closed in both directions until visual inspections can be carried out tomorrow to confirm it is safe to reopen."
Amey account director Mark Arndt said: "We appreciate this closure will create disruption for drivers, however, we are asking drivers to use an alternative mode or route for their safety due to the continued weather conditions."
Prior to the opening of the bridge in 2017, Transport Scotland officials said they were "optimistic" wind-shielding fitted to the structure meant it would never need to close.
But the Scottish Government said last year it would fit ice sensors to the bridge after three car windscreens were smashed by falling ice and snow.
Scottish Conservative Lothian MSP Miles Briggs pledged to raise the issue with the transport secretary when Parliament returns.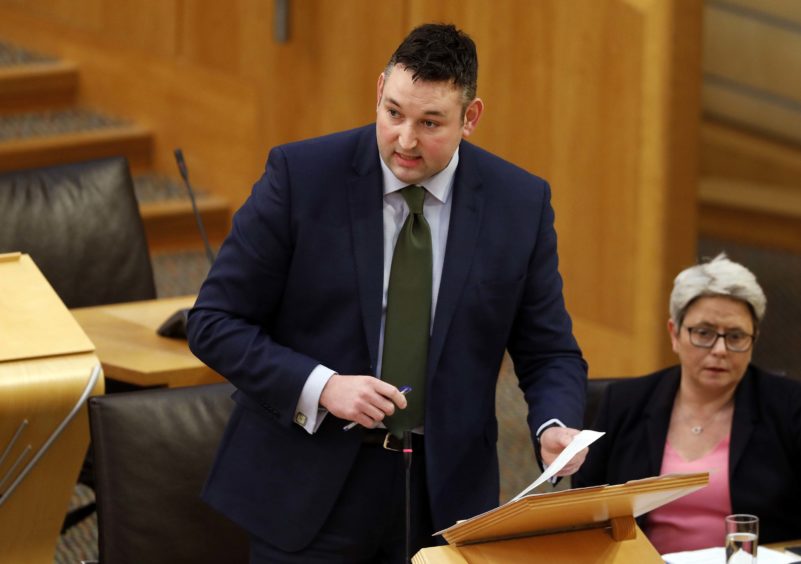 He said: "The build up of ice and the risk to motorists using the bridge is a hazard that should have been considered before the bridge was opened to traffic. We are now seeing the consequences of this with bridge closures.
"It is just lucky that we have seen a mild winter to date, however it is vital we see a long-term solution to the problem developed.
"In other countries, such as Canada, they have encountered the same problem as the Queensferry Crossing and they have been able to find solutions.
"Solid blocks of ice falling on motorists' cars is hugely dangerous and all necessary steps must be taken to ensure the safety of motorists using the Queensferry Crossing."
Amey confirmed it had observers in place prior to the closure as a result of new operating procedures introduced after the incidents last year.
A spokesman said the route will reopen "as soon as we are confident it is safe to do so".