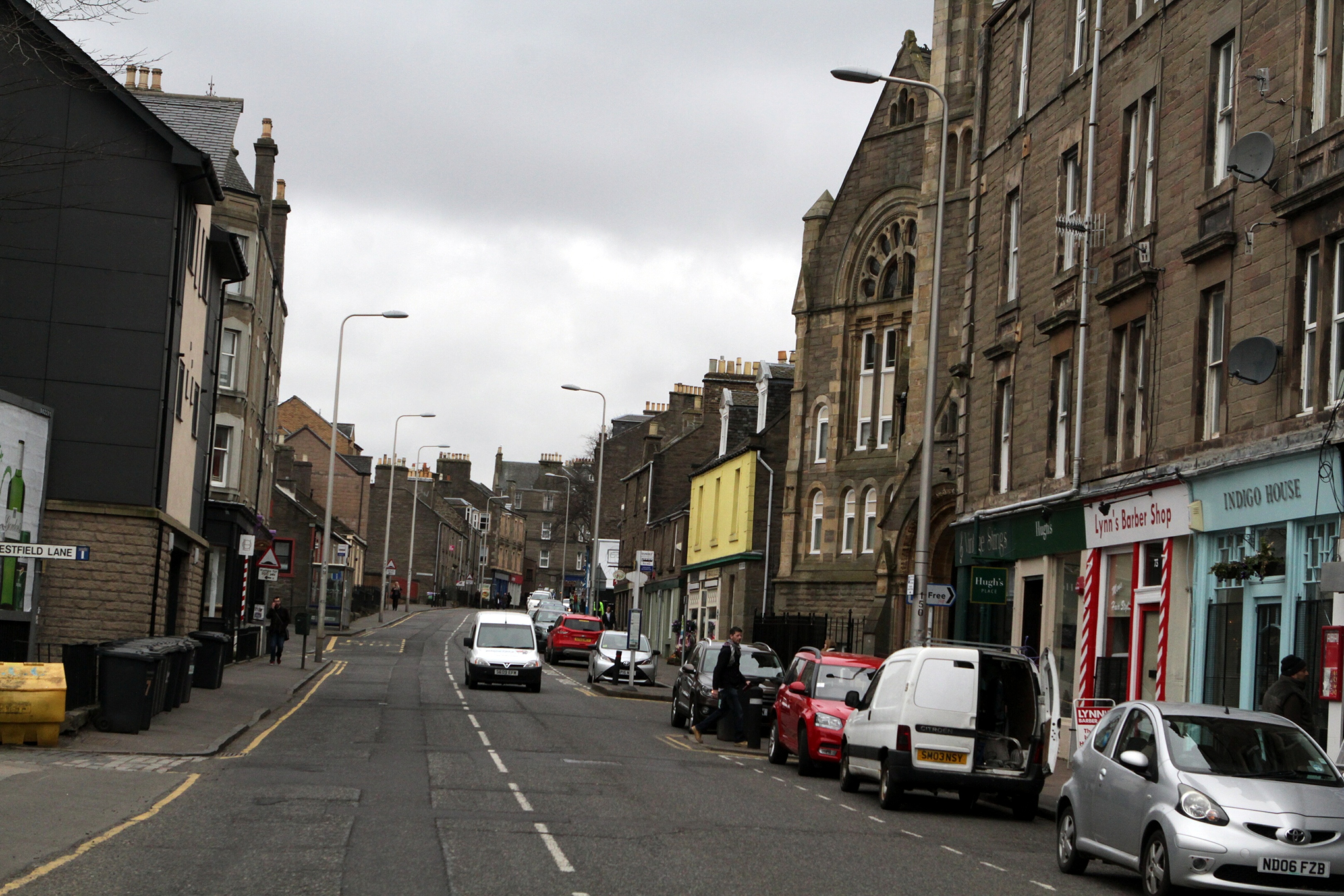 The West End will be hit by major traffic disruption from July 4 when water network improvement work begins.
Traffic will only be allowed to travel in one direction as Scottish Water makes upgrades to the pipe system in the area.
The busy city street will be closed eastbound from Blackness Avenue to the Nethergate for a total of eight weeks.
West End councillor Fraser Macpherson stressed that although there will be major disruption to traffic, businesses on Perth Road will be open as usual.
"I would like to emphasise that the road will not be fully closed and that traffic will still be able to travel westward while the works are taking place," he said.
"Those heading east will be able to travel in to town, either by car or by public transport, via the Hawkhill.
"We have had assurances from Stagecoach and Xplore that customers will be able to travel westbound on a bus, alight at Blackness Library and join an eastbound service that will take them in to town on the same ticket.
"This is especially helpful for residents who may struggle to walk the uphill distance to the Hawkhill from Perth Road.
"Scottish Water has made great efforts, to their credit, to consult residents and keep disruption to a minimum.
"Journey's will of course take a little longer, of which Perth Road residents should be mindful."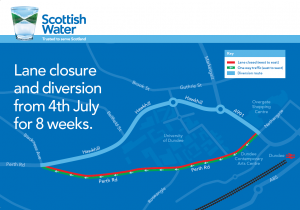 Ruaridh Macgregor, Scottish Water's community team manager for Dundee, said: "Below Dundee's streets lies a vast network of water pipes which we use to provide high-quality drinking water to our customers on a daily basis. It's essential that we ensure these pipes are in the best possible condition so that we can continue to provide high-quality drinking water well into the future.
"That's why we are investing £5million in upgrading Dundee's essential drinking water infrastructure. The work will also help us to support redevelopment and growth in the city.
"Water mains can vary in age and the upgrading of these essential supply pipes is vital to ensure we achieve maximum water quality and security of supply for our customers.
"Perth Road is a vibrant part of Dundee, with a number of local businesses and a strong residential community and we will look to continue a high level of engagement throughout the project."