Scotland's transport minister is to be pressed over "shocking" rail performance statistics for Angus stations.
New data has revealed that between August and September, the equivalent of just one in ten trains arrived in time at Arbroath and around only one in four at Carnoustie.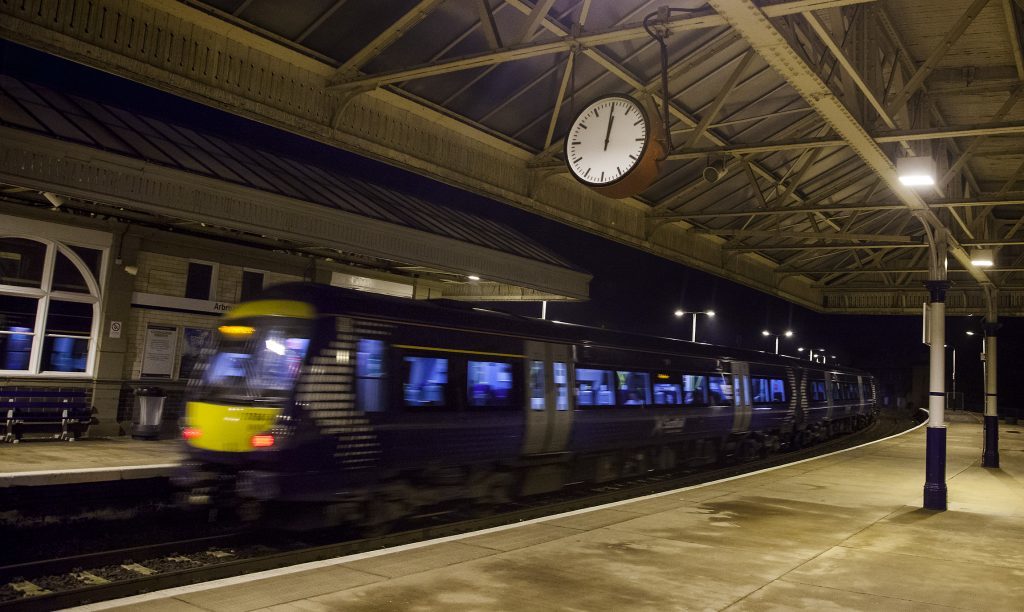 ScotRail bosses have said the Arbroath figure relates to only one train and have blamed congestion for the low figure, but North East Scotland MSP Jenny Marra has slammed the figures as "simply unacceptable" and demanded action.
And an independent watchdog has said it will be scrutinising improvement plan progress after saying the Angus customers are being short-changed.
The regularly published ScotRail figures covering the August 21 to September 17 period showed that only 10.3% of terminating services arrived at Arbroath within 59 seconds of their booked time-the lowest rate in Scotland.
At Carnoustie, the figure was 27.2%, whilst Dundee recorded a 65.3% performance figure.
The MSP said: "These latest figures are quite frankly shocking.
"People in Arbroath and Carnoustie deserve answers as to why they are receiving such a poor service from ScotRail.
"It is simply unacceptable that commuters and other travellers who have to get to work on time are subjected to delays of this scale.
"I will be writing to the Minister for Transport as a matter of urgency because the SNP need to get a grip of this as soon as possible."
A ScotRail Alliance spokesman said: "We are working hard every single day to make Scotland's railway better.
"Our near £500m investment programme will mean better trains, shorter journey times and more seats than ever before.
"With a record high level of customer satisfaction, our performance ranks amongst the best in the UK.
"However, we know we can do more. That is why we are looking at every part of our business to see what else we can do to deliver the best service and the best value for money for our customers."
ScotRail said the Arbroath performance reflected data for just one train per day and was caused by congestion.
David Sidebottom, passenger director at the independent watchdog Transport Focus, commented: "Passengers want their trains actually on time, not up to five minutes late as allowed under the existing rules, so it is good to see ScotRail continuing to publish this 'right-time' performance information.
"However the numbers show that passengers in Arbroath and Carnoustie are not getting the service they pay for.
"We hope to see big improvements in performance following the recent improvement plan published by ScotRail."
The monthly statistics included explanatory information relating to specific delays and cancellations across the network, resulting from situations including track or signalling faults and trespass incidents.
Arbroath also sat bottom of the league in the corresponding period last year when just 5.2% of services arrived bang on time, with the Carnoustie figure also falling below 30%.
Services are also examined on Public Performance Measure – arrival within five minutes of published time – and the route figure for the latest period was 84.9%.