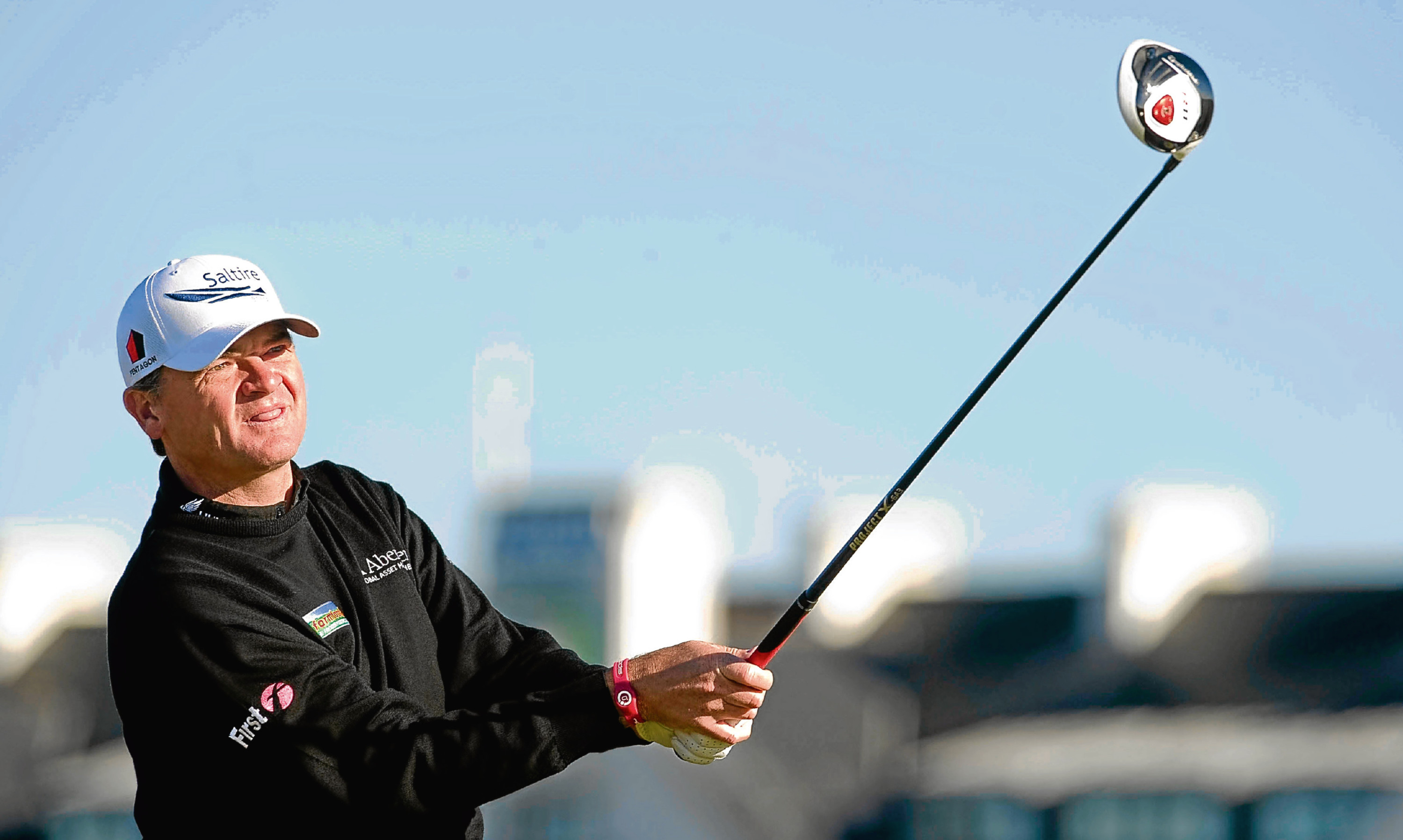 Sir, – How hypocritical can the chairwoman of Carnoustie Links Management Committee be when she states: "At the same time we must look after local players and season ticket holders, making golf accessible and available locally."
As a season ticket holder for 40 years, it is now more difficult to obtain a tee time due to a change of policy regarding the sale of season tickets.
This has resulted in golfers from other local courses deserting their clubs to join Carnoustie as ticket holders, but not becoming members of Carnoustie golf clubs.
As the 2018 Open at Carnoustie approaches, local golfers are again inconvenienced by the requests and requirements of the R&A.
For the third time in 10 years they require major alterations to the third hole. The creation of a new practice green on the Buddon Course means the course is from November restricted to 17 holes. However, the lack of forethought by CLMC to provide a temporary green only shows their lack of concern for local golfers.
Then, having staged The Open in 2007 and other prestigious tournaments since then, the R&A feel the present practice teeing area is not adequate so require a new area to be prepared.
My thoughts are that they need more space for golf companies to pay a fortune to be part of the tented village, due to the coverage of ground by the unnecessary extension to the pro centre.
CLMC looks as if it wants to copy St Andrews' golf facilities.
Carnoustie is regarded as the hardest test of golf on The Open rota. If that isn't good enough for the R&A, it is about time they were told to start looking at the Old Course to make it a real test and leave Carnoustie alone so its members can enjoy their course without interference.
David Bond.
25 Beech Grove,
Arbroath.
Leave transport police alone
Sir, – The SNP wants Police Scotland to take over the functions of British Transport Police in Scotland and is set to introduce a bill to allow this to happen (November 2).
Adrian Hanstock, deputy chief constable of BTP, said his force would be reluctant to provide services in Scotland free of charge and that crimes on Scotland's railways may not be properly investigated if they have a lower priority in the eyes of Police Scotland.
The SNP stated that this would create a more "efficient and effective" service.
When did this party ever provide an "efficient and effective" service? The merger of eight police forces into Police Scotland in April 2013 has been a disaster.
In August 2016 it was revealed Police Scotland had a £21 million shortfall in its revenue budget for 2016/2017 and would have to shed officers and civilian staff.
Despite numerous warnings from HMRC, the Scottish Government went ahead and merged the forces and were unable to recover £76.5 million in VAT.
Then, of course, there was the £60 million computer shambles.
Clark Cross.
138 Springfield Road,
Linlithgow.
Will Tories now be consistent?
Sir, – I have been struck by the furore over Mark Carney's role as governor of the Bank of England and his decision to depart the post in 2019.
A number of Tory Brexiteers, such as Jacob Rees-Mogg , a member of the Treasury Select Committee, Lord Lawson, a former chancellor and Daniel Hannan MEP believe he should resign immediately.
The reason given for this is the so-called "political interventions" he made in the run-up to the EU referendum.
This is intriguing given Mr Carney's comments on the UK and the EU were less forthright than those he made in the run-up to the Scottish referendum when he questioned the compatibility of a currency union with sovereignty.
It is puzzling that these same individuals so critical of Mr Carney's "political" intervention in the EU debate were so quiet when it came to the Scottish independence referendum.
Indeed, while Mr Hannan was critical of Mr Carney's intervention in the Scottish independence referendum on BBC Radio Four's Today programme, unless I am mistaken, I do not remember him making the same complaint at the time.
One can only hope that given their pronouncements over Mr Carney now, these same individuals will be equally forthcoming should a similar matter arise in the next Scottish independence referendum.
Alex Orr.
77 Leamington Terrace,
Edinburgh.
Drop Gaelic obligation
Sir, – Once again we read in the press that Police Scotland are in very considerable disarray, both financial and organisational, yet no doubt they will still have the ridiculous obligation to introduce Gaelic into their workload.
AA Bullions.
6 Glencairn Crescent,
Leven.
Majority wanted to remain in EU
Sir, – I keep hearing the argument that the Scottish figure that voted Remain in the EU referendum was not 62%.
In fact a mere 42% voted Remain and this represented 1.6 million out of the 3.99m on the electoral register.
This was recently highlighted by Ian Kennedy's contribution to this page. I think it should be pointed out to Mr Kennedy that polling is judged by those who vote on the day, not by those who do not.
If, however, I was to use Mr Kennedy's logic and apply it to the one million people who voted Leave, then by his reasoning only 25.1% voted that way, or to flip it on its head, an overwhelming majority of 74.9% did not want to leave the EU.
Kenny Ritchie.
94 Woodside Way,
Glenrothes.
Christians face discrimination
Sir, – Your correspondent Mr McBay of the Scottish Secular Society makes statements that show his complete ignorance of the subject.
The objection of Christians to homosexuality as an acceptable way of life for those who profess to be Christians is based on much more than simply two verses in Leviticus.
To claim such is a complete misrepresentation of the facts and he knows that; his only intention is to stir.
The recent ruling in the Ashers bakery case demonstrates that people of faith may not engage in business if they intend that the tenets of that faith be integral to their business.
That, by any stretch of the imagination, is discrimination.
Bruce Dempsey.
8 Castlehill Road,
Dingwall.
A decision we may well regret
Sir, – While the UK voted with a smallish majority in favour of Brexit, like most people in Scotland I voted Remain.
Perhaps I am just a bad loser but I am of the opinion that many people were misled into voting Brexit because the Brexiteers issued a false prospectus. I fear we will rue the day.
Dr Andrew Gunn.
Kirkden House,
Letham (Angus).
How green are our councils?
Sir, – Angus councillor Alex King tried to embarrass a builder into putting solar panels on new homes. How many council offices around Scotland have solar panels on their roofs?
Charles Wilson.
Kings Road,
Rosyth.