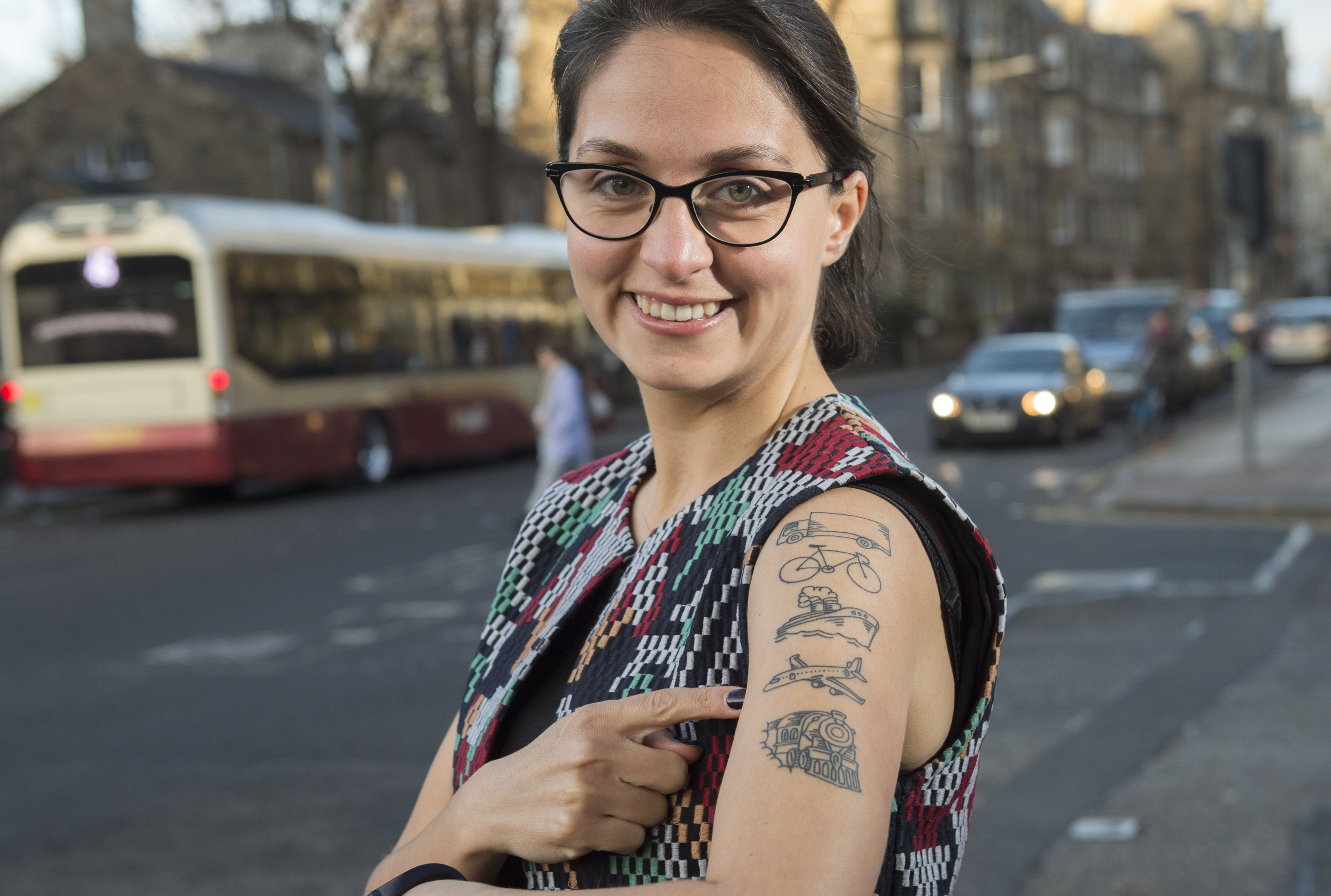 A transport researcher from Fife who loves her work is wearing her heart on her sleeve with some usual tattoos.
Emine Akgun, 30, from Cupar has had a lorry, bike, boat, plane and train tattooed on her arm.
The student of Edinburgh's Napier University said: "I always wanted to have a tattoo. I was fascinated by the notion of people using their bodies as a blank page to portray things on.
"Then one day I was talking to a friend and he said: 'If you are into logistics so much, why don't you get a truck?'
"He did not expect me to take the suggestion seriously but I thought 'why not'. Only I won't just get a truck."
Emine's body art has delighted her colleagues at the university's transport research institute, where she is studying for a PhD.
Her lifelong interest in logistics started when she was a young girl growing up in the Aegean Sea port of Izmir in Turkey.
She watched the container ships rolling in and found herself contemplating their origins and cargoes.
Emine said: "I became very curious about the comings and goings, and also took an interest in the trucks I could see and the supply chains which kept the shops stocked.
"As the years went by, the system become more international and the ships got bigger and bigger."