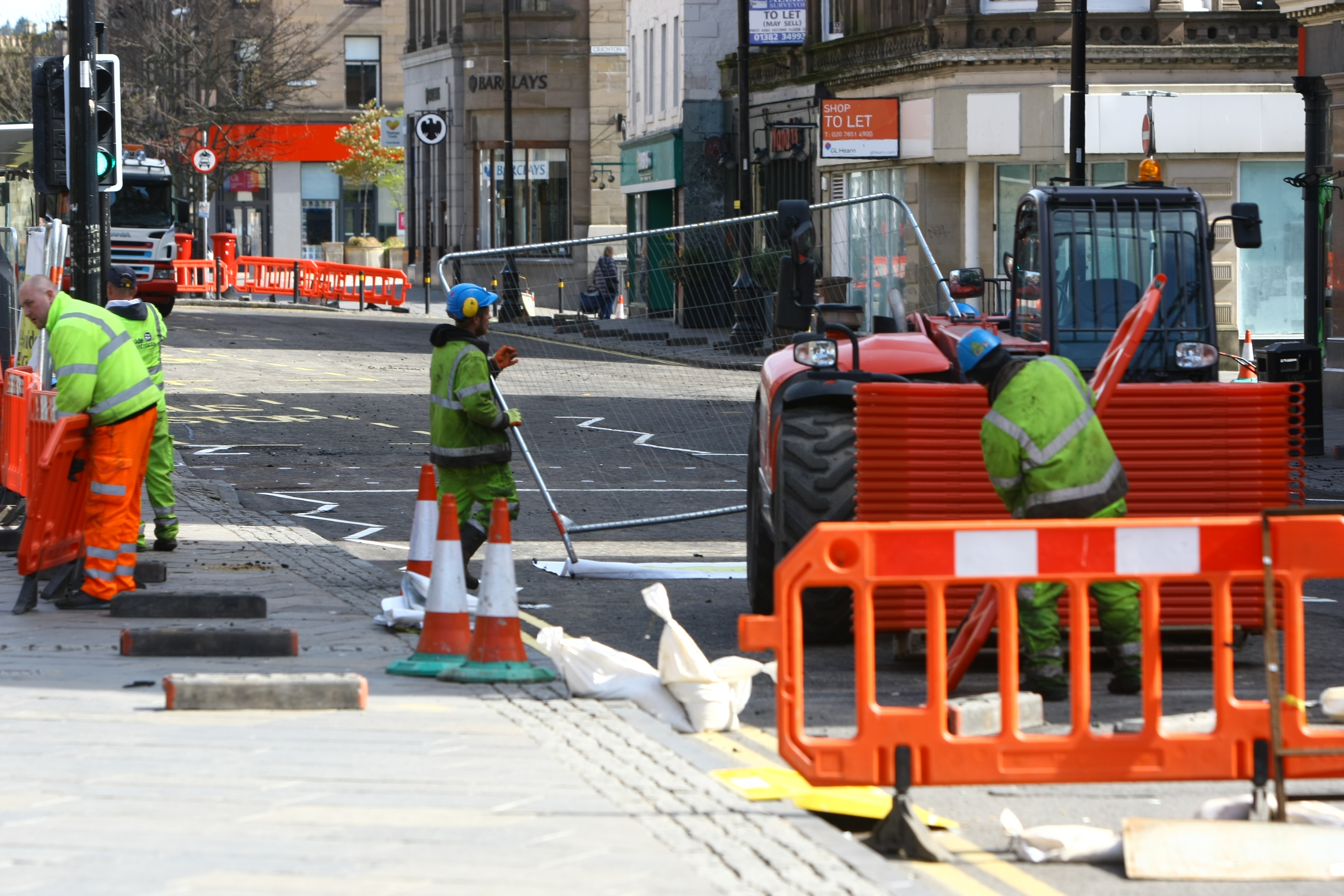 Dundee City Centre roadworks have been completed following a final push by contractors, bringing to an end weeks of chaos and delays for road users and business alike.
The roadworks, which affected several streets around the main shopping district of the city, were criticised for hampering local businesses as pedestrians and drivers struggled to access their shops.
A two-week resurfacing programme saw Crichton Street, Whitehall Street, Dock Street west of Commercial Street and Commercial Street south of Seagate all closed.
The shutdown — to allow for the surface on the road to be relaid — came on top of a lane closure on Riverside Drive, which has slowed traffic heading westward to a crawl on some mornings. That lane closure will continue to be in place for most of 2017.
Concerns had been raised about whether the city centre roadworks would be completed on time after it emerged Perth-based King Contractors had been brought in to assist Tayside Contracts with the project.
However, staff were seen clearing the key routes on Sunday, with reports of major overtime being enforced in a bid to ensure the roadworks were completed on schedule.
* For more on this story see Monday's Dundee edition of The Courier, also available as a digital edition.