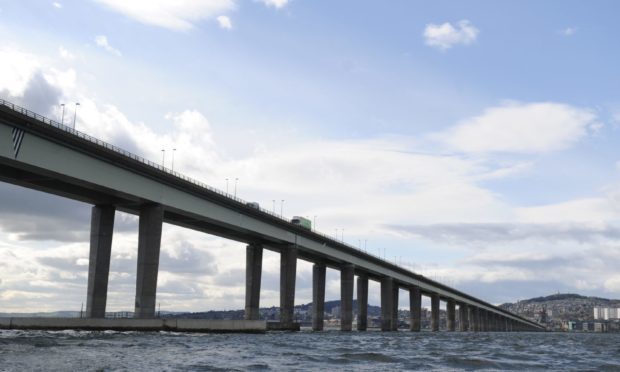 Tay Road Bridge operators have criticised reckless van and lorry drivers who ignored warning signs during high winds on Wednesday.
Storm Georgina brought severe gales and heavy rain to many parts of the country, with the Tay Road Bridge only open to cars for a large part of the day.
However, it appears some motorists risked their own safety and the safety of others by failing to heed electronic signs highlighting the restrictions.
"Our control room supervisors have reported several HGV and large vans crossing the bridge during the cars only restriction," a spokesperson said.
"Please adhere to our restriction advice, they are for the safety of all bridge users."
Elsewhere, a landslip brought severe disruption to trains on the main line between Edinburgh and Glasgow yesterday as Storm Georgina brought with it heavy rain and high winds across the country.
Thousands of commuters were inconvenienced after mud and rocks fell on to the tracks at Winchburgh, prompting the closure of the line between Linlithgow and Edinburgh and leading to replacement buses and cancellations to some services.
Heavy rain had earlier brought flooding to the line near Linlithgow, leading to disruption during the morning rush hour between Glasgow and Edinburgh.
While some parts of the country were battered by 90mph gusts of wind and were deluged by up to two inches of rain, Tayside and Fife escaped the worst of the weather – although heavy downpours and high winds did cause some problems, particularly in Perthshire.