Radical plans have been unveiled which would change the face of the school estate in Angus.
The creation of a single secondary school campus in Arbroath is among the raft of measures put forward by Angus Council.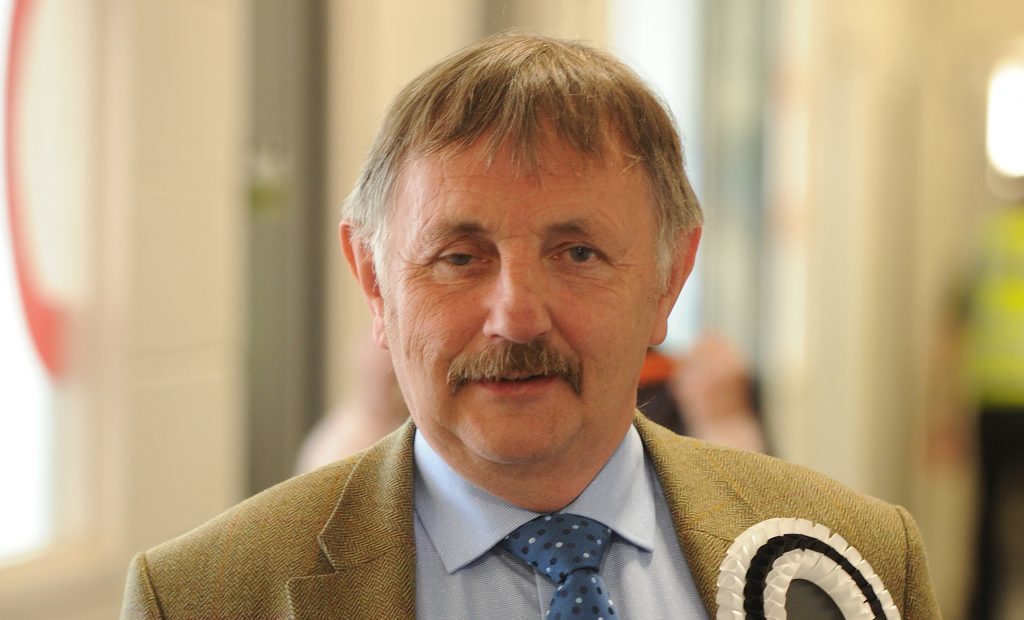 Arbroath High School and Arbroath Academy, working with Dundee and Angus College, would be brought under one site as part of a "wish list" from the Angus Schools for the Future programme which will be discussed by Angus Council on Tuesday.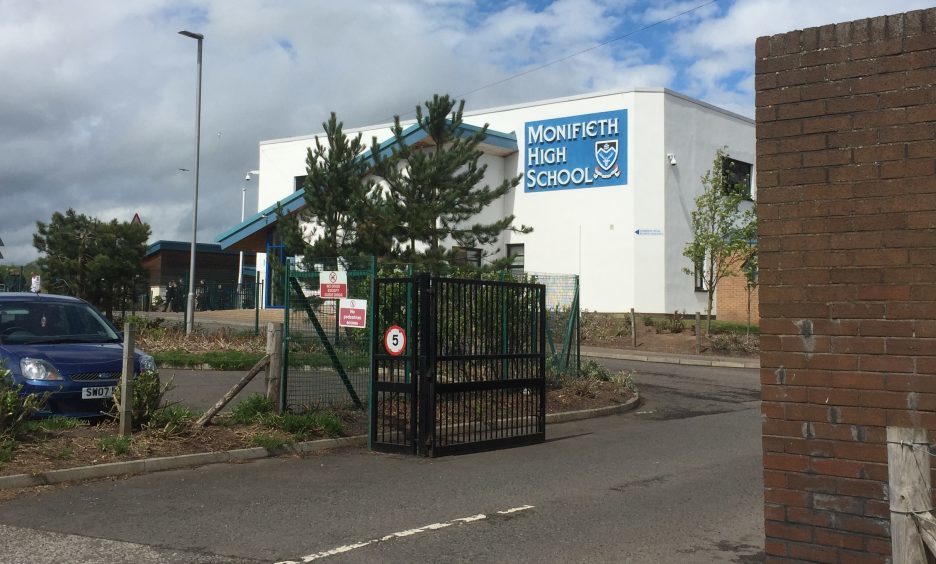 The proposed 30-year programme also includes ambitions for the replacement of Monifieth High but the report admits there is no identified cash to fulfil that dream.
Other plans include a major review of all of the schools in Montrose, and reviews of a further 10 primary schools by 2023.
Primary school catchment areas are also under the microscope, with the need to replace or upgrade Inverbrothock Primary School to be considered, although the need to source funding from the Scottish Government to deliver this is also highlighted.
Under-occupied or unsuitable schools face the axe after officials revealed it was costing taxpayers up to six times more per child to educate pupils in some outlying areas, compared to the bigger towns.
It is also proposed to group some rural schools, but the report does not provide any more detail on what this entails.
The most immediate priority identified is the establishment of a single rural primary school for the Brechin cluster.
Elected members will decide on the recommendation to consult on the development of Edzell Primary as the rural school for the Brechin cluster and the closure of Lethnot, Tarfside and Stracathro primaries.
Lethnot PS has already been mothballed and Tarfside PS has no pupils on its roll while per pupil costs are £10,095 for Stracathro.
Council leader Bob Myles said the proposed programme was "ambitious, robust and would provide a better and more sustainable school estate for the long term".
He said: "Our goal is to provide the best quality learning environments for all of our children and young people, making the best use of the resources available.
"I believe the programme which is coming before the council next week delivers that, providing a robust long term plan for improvement in Angus' schools."
More than 1,000 people completed the pre-consultation questionnaire in November.
Councillor Myles said: "As a local Brechin councillor this proposal brings the challenge of delivering improvement home to me, as it will to those potentially directly affected.
"However it's clear from the application of the assessment criteria that improving the learning environment for children in the Brechin rural cluster is our most urgent priority.
"Not only are three of the four rural schools in that cluster ranked in the top eight in terms of having the greatest need, we have to develop Edzell Primary to accommodate the planned housing expansion in the village."
If the council agrees to the proposal the next step is to consult with the school communities affected.
All of the feedback from the consultation will be published online in the next few weeks.
Key elements of the ambitious strategy are:
Establish a single rural primary school for the Brechin cluster – which will see the closure of Lethnot, Tarfside and Stracathro schools – with Edzell developed as the school serving Brechin
Replacement of Monifieth High School – although no funding has been identified
Early year's needs at Edzell will be addressed; anticipating needs arising from housing developments in the area – improving its suitability as a school for the future
A major re-imagining of school provision in Montrose – including Montrose Academy and all of the primary schools, requiring significant human and financial resources
A review of school provision in Arbroath, with a single integrated campus under consideration
Arbroath primary school catchment areas to be reviewed, with an assessment to replace or upgrade Inverbrothock Primary School. This will require significant funding from the Scottish Government.
Northmuir, Maisondieu, Friockheim, Inverkeilor, Mattocks and Newbigging schools to be reviewed
Between 2023 – 2028 the emphasis will be on schools that have a suitability of rating of C, relatively high occupancy rates and significant planned maintenance requirements. Schools in this category include Liff, Strathmartine. Birkhill, Arbirlot, Carmyllie, Colliston, Eassie, and Glamis. During this period Webster's High School would be reviewed to ensure that it meets the prevailing educational needs.
Between 2029 – 2047 all schools will have been covered by the review and a systematic programme is maintained. This period would also see reviews carried out on Carnoustie High School, Forfar and Brechin Community Campuses, and the primary schools in Carnoustie and Forfar
The financial implications of these comprehensive proposals are difficult to quantify – with assessments being made on individual projects
---
Politicians react
Angus South SNP MSP Graeme Dey said: "I very much welcome the proposal for a new Monifieth High School and will be writing to the Scottish Government asking that they look favourably upon any funding request coming forward from Angus Council in this regard.
"But I do hope that they consider the options this opportunity presents to provide sports facilities, including a swimming pool, for use by not just pupils but the wider community.
"The proposal to potentially create one shared secondary campus further down the line for Arbroath is one I would want to see far more detail on, however. Arbroath is a large town and given the likely pupil population attending a combined facility, not to say the travelling that might entail for many, I have concerns over this."
North East region Scottish Conservative MSP Bill Bowman said the ambitious strategy would be good news for the people of Monifieth "who have commented on the lack of facilities for their young people".
He said: "Angus Council faces challenging times to make its education service leaner and more efficient.
"This has not been aided by the SNP finance secretary's continuing cuts to local authority budgets."
Angus MP Kirstene Hair said public opinion "has shaped its response to a tough environment for any education provider".
She said: "Despite a real-terms budget increase from the UK Government, there is simply no cash for Angus Council to upgrade the Brechin primaries because of SNP Government cuts."
Montrose Independent councillor Mark Salmond, the council's children and learning convener, said: "I am confident that the proposed programme, which for the first time gives us a 30-year roadmap for improvement, is both ambitious and achievable."