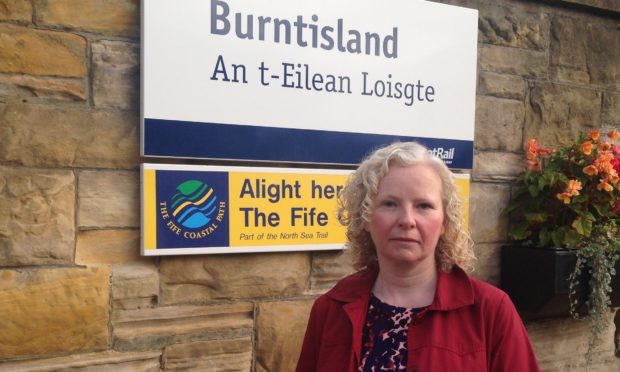 Scotrail has been branded a shambles after fuming Fife commuters were subjected to 22 train cancellations in five days.
Seven Fife circle services were pulled from the timetable at short notice on Monday, followed by another one on Tuesday and three on Wednesday.
Travellers were suffered further woe on Thursday when a 11 trains were axed.
One Edinburgh-based office worker from Burntisland told how two consecutive evening services were cancelled on Monday, leaving him standing on a chilly Haymarket platform for almost two hours.
Another said her morning train to work was 15 minutes late and her train home did not appear at all.
Scotrail has apologised and blamed the disruption on staff shortages which were compounded on Thursday by signalling issues.
It said a recruitment drive should lead to a significant improvement in service.
But local politicians fear a return to the chaos of last winter when a high number of cancelled trains, station skipping and a lack of carriages prompted a deluge of complaints from rail users.
Mid Scotland and Fife Labour MSP Claire Baker said Fife commuters had been short-changed for too long as Scotrail continued to "overcharge and under deliver".
"Short-formed trains, station skipping and high prices are just some of the complaints that are raised to me on a regular basis," she said.
"This week has not been extraordinary in terms of weather so 22 cancellations, including 11 in one day, is simply not good enough.
"Whilst staff shortages can be unavoidable, questions must be asked as to why staff weren't drafted in from elsewhere.
"Scotrail must explain why it is continually Fife commuters who are being let down."
Burntisland and Kinghorn Conservative councilllor Kathleen Leslie is meeting Transport Scotland officials next week to discuss the lack of disabled access at Burntisland station.
She said she would also raise the spate of cancellations.
"Is this the start of what we had last winter with cancellations, skipping stops etc?" she said.
"I've had a few people come to me about this. One woman missed a connecting train to York because the circle service was cancelled."
Ms Leslie said people were often frustrated with the lack of explanation contained in station announcements.
"It shouldn't happen on busy commuter routes like this one. They should have contingency plans," she said.
A Scotrail spokesperson said: "We are sorry for the disruption to services and we share the frustration of our customers when things don't go according to plan.
"The investment we are making in new and upgraded trains and our recruitment drive to increase the number of people of people working on our front line will help us significantly in enhancing the day-to-day running of services."