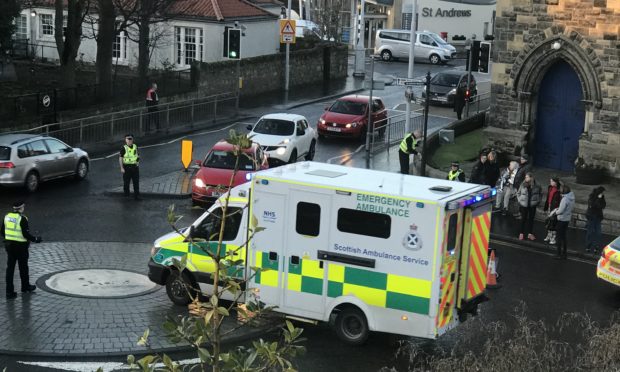 A female cyclist has been taken to hospital with a head injury after being struck by a car at a busy St Andrews junction.
The 21-year-old was involved with the collision involving a silver Renault at the roundabout connecting St Mary's Place and City Road at about 2.45pm.
Roads were said to be closed for almost an hour as police and paramedics dealt with the incident.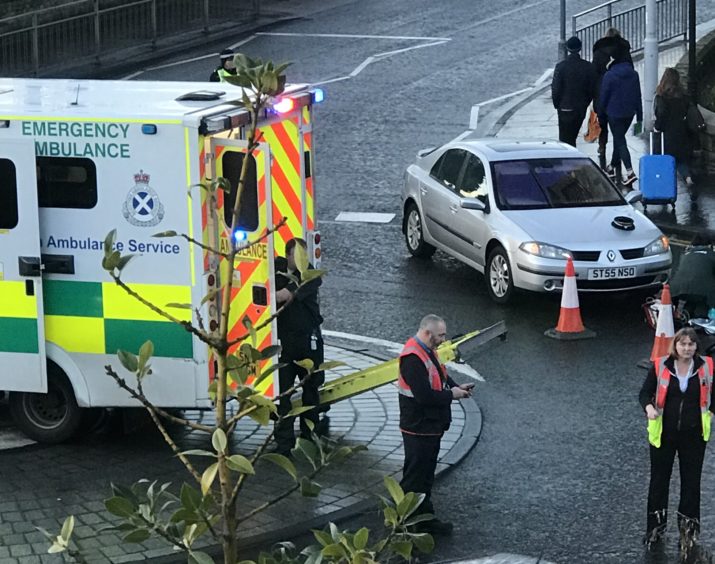 A police spokeswoman said: "Officers were called to Market Street in St Andrews at around 2.45pm. It was a collision between a car and a bicycle.
"An ambulance was called to attend and the female casualty was taken to hospital as a precaution with a minor injury to her head.
"The road reopened at 3.45pm."