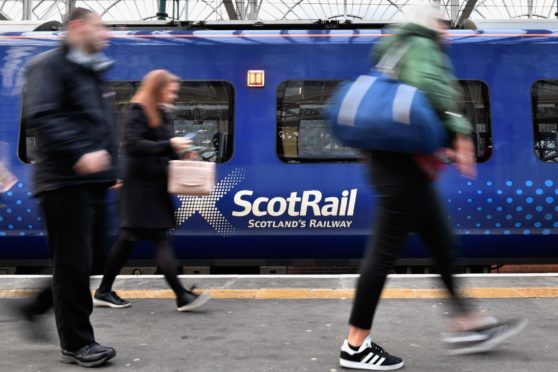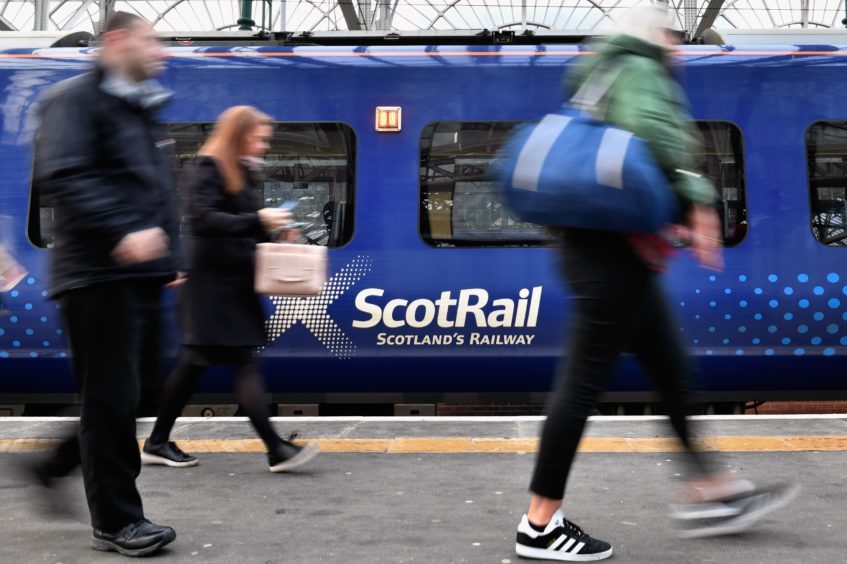 A first aider had to scramble over seats and tables on a crowded Fife train to go to the aid of a stricken fellow passenger, it has been claimed.
Commuters watched in horror as the drama unfolded on a packed peak hour train heading from the capital on Tuesday.
The traveller fell ill before the train had even reached the Forth Bridge and a shout went out to see if there were any doctors or nurses on board the 5.16pm service.
Fellow passengers also tried to alert the driver or conductor to the man's plight.
When that failed, the female first aider clambered over the rows of seats to make her way through the carriage.
One observer said passengers were so jam packed they were "almost literally nose to nose" and there was simply no other way for the woman to get through the crammed train to give the man emergency treatment.
The regular commuter said she hoped the man had made a full recovery after he got off the train, but the incident showed the dangers of overcrowding.
"I did not feel safe," she said.
"Is it going to take someone to die on a train or take a heart attack to have something done?"
. @AlexHynes @MichaelMathesonMSP @ScotRail Constituents calling me to report passengers are collapsing on dangerously overcrowded Fife Circle carriages. What will it take to fix this before a tragedy occurs? PS please respond to my request for a meeting with you both asap

— Lesley Laird (@LesleyLaird) April 24, 2019
The emergency was raised with Kirkcaldy and Cowdenbeath Labour MP Lesley Laird, who said: "It is really concerning when constituents come to me with horror stories like this."
"I'm sure I speak for most commuters in saying that if action is not taken to address overcrowding it's only a matter of time before another situation happens.
"Overcrowding in summer doesn't bear thinking about."
The politician has asked for meeting with Transport Minister Michael Matheson and ScotRail chief Alex Hynes following a litany of complaints about overcrowding, delays and cancellations on the Fife line.
She said: "It's simply not good enough to tell Fifers 'sorry, put up with it until the end of the year'."
"We want action, not warm words and long-term reassurances.
"We need more carriages now."
ScotRail said the incident did not appear to have been reported to on-train staff, and it would not be able to comment on the specifics in this case.
A spokesman said: "We know that some of our customers in Fife have been frustrated by the service they have received from us in recent months.
"Our performance hasn't been good enough, we understand that, but things are improving."
He also said it was inaccurate for Mrs Laird to say the firm was not listening to the concerns of Fifers when Mr Hynes has met with her personally.
He said he had also met customers at a public meeting, and held talks with Fife councillors only last week.
"Improving the service for our customers is what everyone across the ScotRail Alliance is working flat out to deliver," he added.
"We are confident that the investment we are making across Scotland's railway will help us to give our customers the service they expect and deserve."