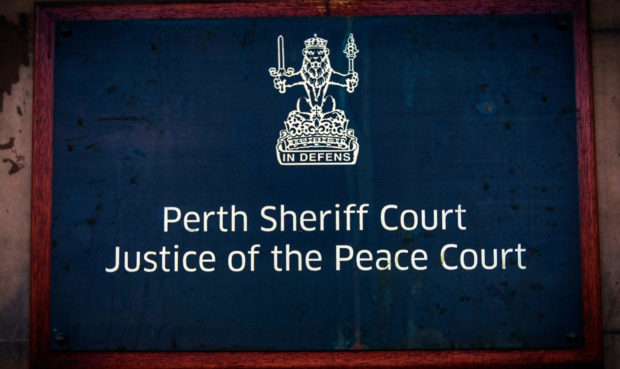 A motorist, who caused a head-on crash trying to overtake at high speed while he was three times the drink-drive limit, was sent to prison for 10 months yesterday.
William Milne claimed he was not the driver of the car but had been trying to sell it to a mystery man who ran off after the accident.
Sheriff Pino di Emidio said he did not believe Milne and found him guilty of driving dangerously while he was nearly three times over the alcohol limit.
He banned Milne, 39, for four years after hearing he had a previous drink-driving conviction and had left his victim traumatised.
Milne, of Princes Croft, Coupar Angus, was found guilty of driving dangerously and too fast on the A923 before crashing into Merle Hardy's car and injuring her on January 19 last year.
He was also found guilty of drink-driving and failing to identify the driver of the vehicle.
He admitted driving his Seat Leon Cupra without insurance.
Milne told the court he had been trying to sell the car and had taken a potential buyer out for a test drive when the accident happened.
He claimed the mystery man ran away and was never traced.
Sheriff di Emidio told Milne he had "no reasonable doubt" that it was him who was behind the wheel.
"It was plain to me that this event and your culpability will have long-term consequences for Miss Hardy. It was an unacceptable standard of driving and there was a substantial degree of harm," he said.
"Her sternum was injured and she was off work for several weeks. She now has a long-term aversion to driving which still troubles her.
"When she returned to work she was required to take a detour of several miles to avoid the scene of the accident.
"She is much more nervous about driving now."
The sheriff added: "I have taken account of the effect on the victim. I regard this episode of drunk and dangerous driving to be of considerable seriousness. Imprisonment is appropriate."