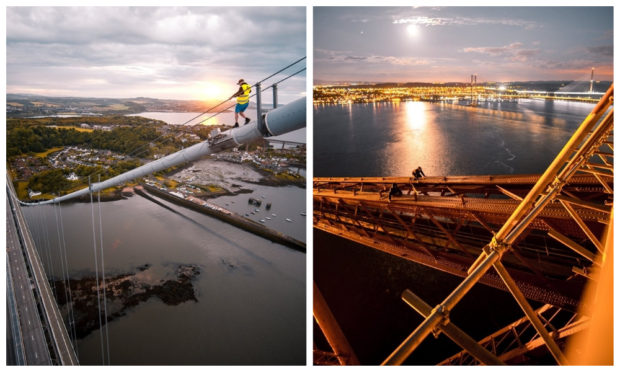 Security is to be reviewed on the road bridges across the Forth following the arrest of four men on trespassing charges.
The quartet, ranging in age from 18 to 22, have been arrested in connection with an incident which happened over the weekend of June 15 and 16 and came to light through images posted on social media.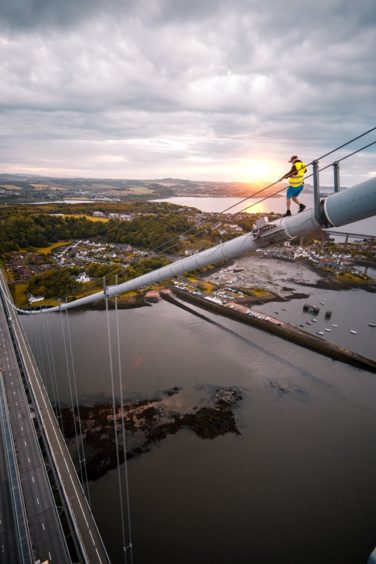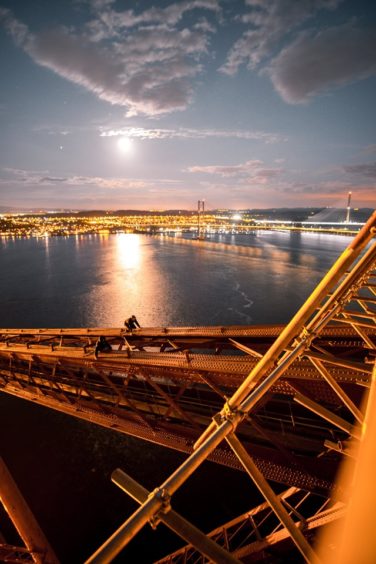 They appeared to show people clambering to the top of all three bridges – the flagship £1.35 billion Queensferry Crossing, the 55-year-old Forth Road Bridge and Unesco world heritage site of the Forth Bridge.
A spokesman confirmed British Transport Police were called at 2.38am on Sunday June 16 following a report of a group of men trespassing on the rail bridge.
BTP officers rushed to the scene and arrested four men.
They included an 18-year-old and 22-year-old from Southampton, a 21-year-old from Orpington and 20-year-old from Fleet.
"The case has been passed to the Procurator Fiscal for consideration," the spokesman added.
The allegations have forced a review into security on the two road bridges.
A spokesman for Transport Scotland said: "This kind of activity is highly irresponsible and exceptionally dangerous, both for those involved and also other bridge users.
"We discourage anyone else from attempting to copy this behaviour in the strongest possible terms.
"As a result security arrangements are being reviewed on the Forth bridges and we are liaising with Police Scotland regarding the incidents."
---
>> Keep up to date with the latest news with The Courier newsletter
---
At the Forth Bridge, over which around 200 trains run every day, Network Rail warned trespassing was not only illegal but something which could have deadly consequences for those involved.
"The Forth Bridge is a working railway bridge and is in use 24 hours a day.
"It should not be misused in this way and we will always seek prosecution for anyone caught trespassing on our infrastructure."
Any act of trespassing was condemned by Cowdenbeath SNP MSP Annabelle Ewing who said there were serious safety concerns which "foolhardy and unthinking activities" overlook.
"Obviously the safety of those climbing on the bridges is at stake, but there are also dangers posed to other bridge users, both immediately and from the potential longer term impact of any damage that might be cause to the structures."
She added she hoped this alleged incident would not spawn copycats.
"All it takes is one wrong step for tragedy to ensue."