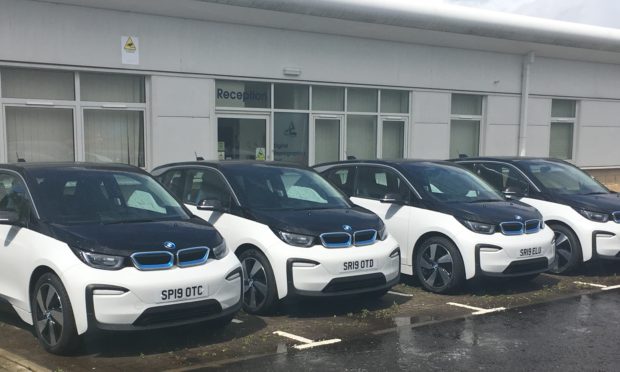 A fleet of mini-executive electric cars which sparked controversy after arriving as pool vehicles for Angus Council have covered just 350 miles in nearly four months.
The authority took delivery of the four Transport Scotland-provided BMW i3s – with a combined value of around £130,000 – in March.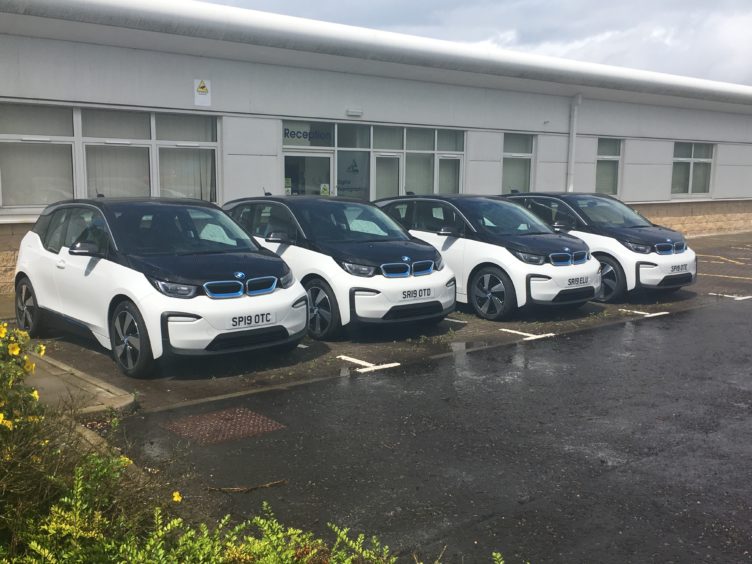 The cash-strapped authority came under fire over its choice of the prestige £34,000 cars, but delivered a robust defence of the acquisition.
It said the cars had been provided by Transport Scotland and were the most "cost effective" option under a tightly-controlled procurement process.
It has now emerged two of the BMWs have covered only 20 miles each since March, with another of the council's electric fleet, a Nissan Leaf, travelling just five miles since the end of April.
Council bosses have blamed "other priorities" on the roll-out of the cars and say they hope to see mileages increase on the electric vehicle (EV) fleet.
Figures provided by the authority have revealed 10 new EVs have covered less than 1,500 miles.
A source said: "These BMWs have barely moved since they arrived. They've sat so long in the car park at Forfar that weeds have actually grown up around them."
A council spokesman said: "All 10 pool cars are available to our staff and are now being used during the course of staff business.
"Leases on older electric vehicles expired in July and they have now been returned to the leasing company."
They added: "Newly leased vehicles, replacing the older cars courtesy of Transport Scotland funding, were officially rolled-out this month.
"Full roll-out had been delayed due to other priorities and to await the full replacement of the older vehicles.
"However, electric cars delivered in March have been available for use by staff, when other pool cars were unavailable.
"We hope that our staff will increasingly use these electric cars instead of their own vehicles for business travel.
"This saves the council money in terms of travelling expenses and is better for the environment."
The spokesman added: "We expect to see an increase in mileage for all these vehicles now they have been formally rolled-out on the council's booking system and the older electric vehicles returned to the leasing company."
The EVs are based at council offices in Forfar and Arbroath.
A Transport Scotland spokesperson said: "In keeping with the Scottish Government's ambition to phase out the need for petrol and diesel cars and vans by 2032, grant funding is available to allow local authorities and other public bodies to decarbonise their fleets.
"To date, orders for over 1,250 ultra-low emission vehicles placed by local authorities and public bodies have been supported."
The council mileage data for the new vehicles was:
19-plate Nissan Leaf – 72.3 miles
19-plate Nissan Leaf – 75 miles
19-plate Nissan Leaf – 5 miles
19-plate Nissan Leaf – 20 miles
68-plate Renault Zoe – 794 miles
68-plate Renault Zoe – 140 miles
19-plate BMWi3 – 20 miles
19-plate BMWi3 – 20 miles
19-plate BMWi3 – 221 miles
19-plate BMWi3 – 96 miles