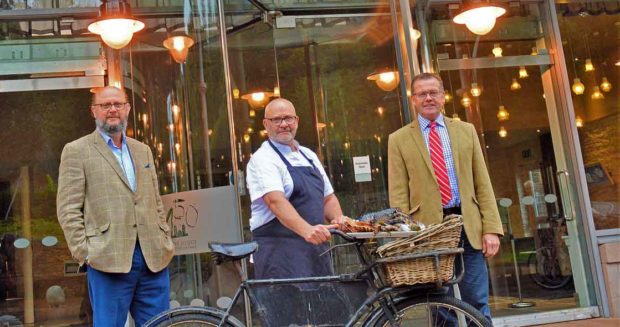 Perth specialist fish wholesaler George Campbell & Sons has signed a deal with Crieff Hydro to supply their portfolio of hotels across Scotland.
Founded in 1872, family owned George Campbell already supplies provides fresh fish and shellfish to some of the top hotels and restaurant across Scotland.
The firm's managing director Iain Campbell said the major contract was a vote of confidence from the hospitality industry.
He said: "It is a proud milestone for us to work alongside another longstanding family business.
"Crieff Hydro Family of Hotels and George Campbell & Sons have a combined 300 year history of working in hospitality and food service in Scotland.
"In the last few months there has been a great deal of uncertainty about how the hospitality industry in Scotland will bounce back post lockdown and our team have been working tirelessly to ensure that we have supported both new and existing customers in this challenging new landscape.
"This is a great opportunity for us to send a positive message to other businesses in the hospitality industry about how we can all work together to achieve a positive outcome moving forward."
The contract makes George Campbell & Sons the sole seafood supplier to the seven properties within the group – Peebles Hydro and Park Hotel in the Scottish Borders, Crieff Hydro and Murraypark hotel in Perthshire and the Isles of Glencoe, Kingshouse Hotel in Glencoe Valley and the Ballachulish Hotel overlooking Loch Linnhe.
Stephen Leckie, chairman and chief executive of Crieff Hydro Family of Hotels, said: "In all our restaurants across our portfolio, we're proud to serve locally sourced seasonal ingredients from trusted suppliers.
"We're delighted to announce our partnership with George Campbell & Sons, not only are they a fantastic seafood wholesaler but they are also a fellow proud Scottish family business."
George Campbell & Sons has a seafood processing unit and fishmonger shop situated in Perth and employs a long-standing team of skilled fishmongers and provide fresh fish shellfish to hotels and restaurant across Scotland.
The company is committed to supporting a responsible and efficient fishing industry that balances consumer demand with the conservation of fish stocks for future generations.
Scott Hessel, Crieff Hydro Family of Hotels executive chef, added: "Scotland is home to some of the best shellfish and seafood in the world and we incorporate this into menus across the portfolio.
"From garden herb crusted cod loin and steamed halibut fillet to king prawn spaghetti and smoked salmon and mascarpone pizza, there's plenty to whet the appetite of a seafood lover at our hotels."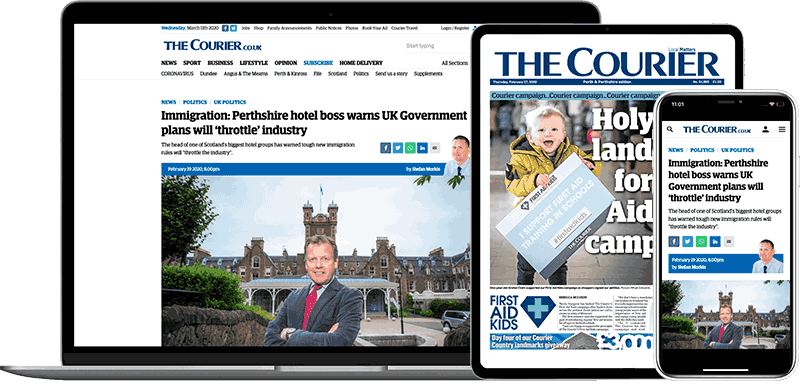 Help support quality local journalism … become a digital subscriber to The Courier
For as little as £5.99 a month you can access all of our content, including Premium articles.
Subscribe