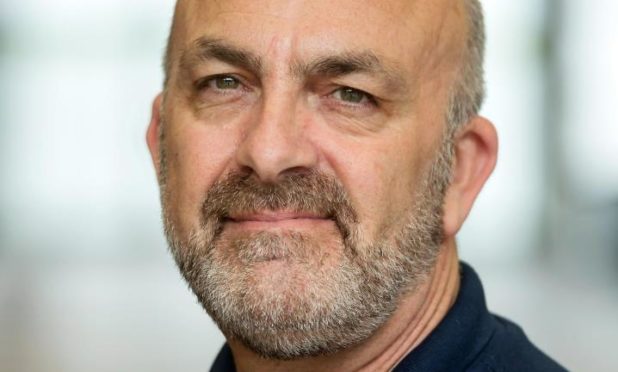 The chief executive of Young Enterprise Scotland, who has led a push for school pupils to learn business skills, will appear at this year's Courier Business Conference.
More than 300 pupils gained the equivalent of a Higher qualification in entrepreneurial skills last year by running a business during the school year.
While not all of the pupils will go on to start their own company, Geoff Leask believes the skills they will learn from the course are invaluable.
"People forget that most of the well-known companies we see that are lauded and applauded around the world didn't start at that scale," he said.
"They mostly started in a workshop, a garage, a bedroom with a market stall, an eBay shop – and it's from that they grow.
"As much as it's important that some of these people come out and set up companies that will be successful, what's important to me is the skills developed by the young people even for those that don't go and set up a company.
"People who go through the programme have an understanding of the parts that run a business and that's a huge advantage to employers."
Mr Leask will speak about how the business community can support Young Enterprise Scotland's ethos of 'enterprise for all' at this November's Courier Business Conference, in association with MHA Henderson Loggie.
He said Covid-19 had accelerated the charity's digital transformation plans for more blended learning.
The group receives around half of its annual budget from the Scottish Government and the rest from trusts and corporations.
"The government are about half of our income, but what we say to them is that for every pound they give us we will generally find at least the same again from trusts and corporates and we'll also leverage about £2.50 of in-kind time from the volunteer and corporate community," Mr Leask added.
"We want to be the honest broker or the trusted voice that the Scottish Government can refer to in terms of what activities should be undertaken and what outcomes achieved."
This year's Courier Business Conference is being held virtually on November 10 and has a packed schedule of speakers to give local and national insights to help our local economy recover from Covid-19.
Speakers include Olympic champion Dame Kelly Holmes and Heathrow chief operating officer Emma Gilthorpe.
The conference runs from 10am to 1pm and people can register for free at event website thecourierbusinessconference.com
rmclaren@thecourier.co.uk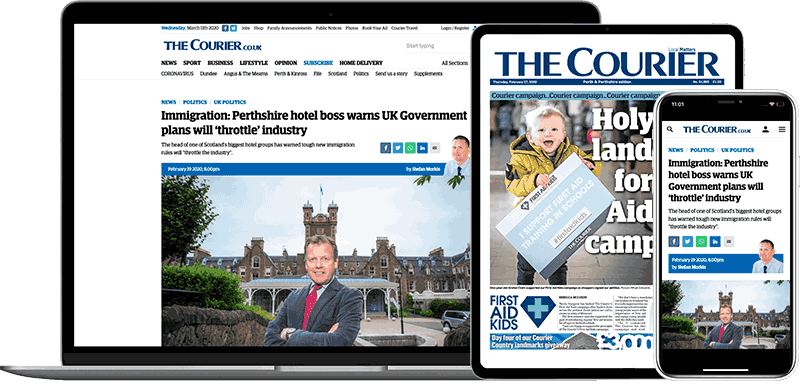 Help support quality local journalism … become a digital subscriber to The Courier
For as little as £5.99 a month you can access all of our content, including Premium articles.
Subscribe