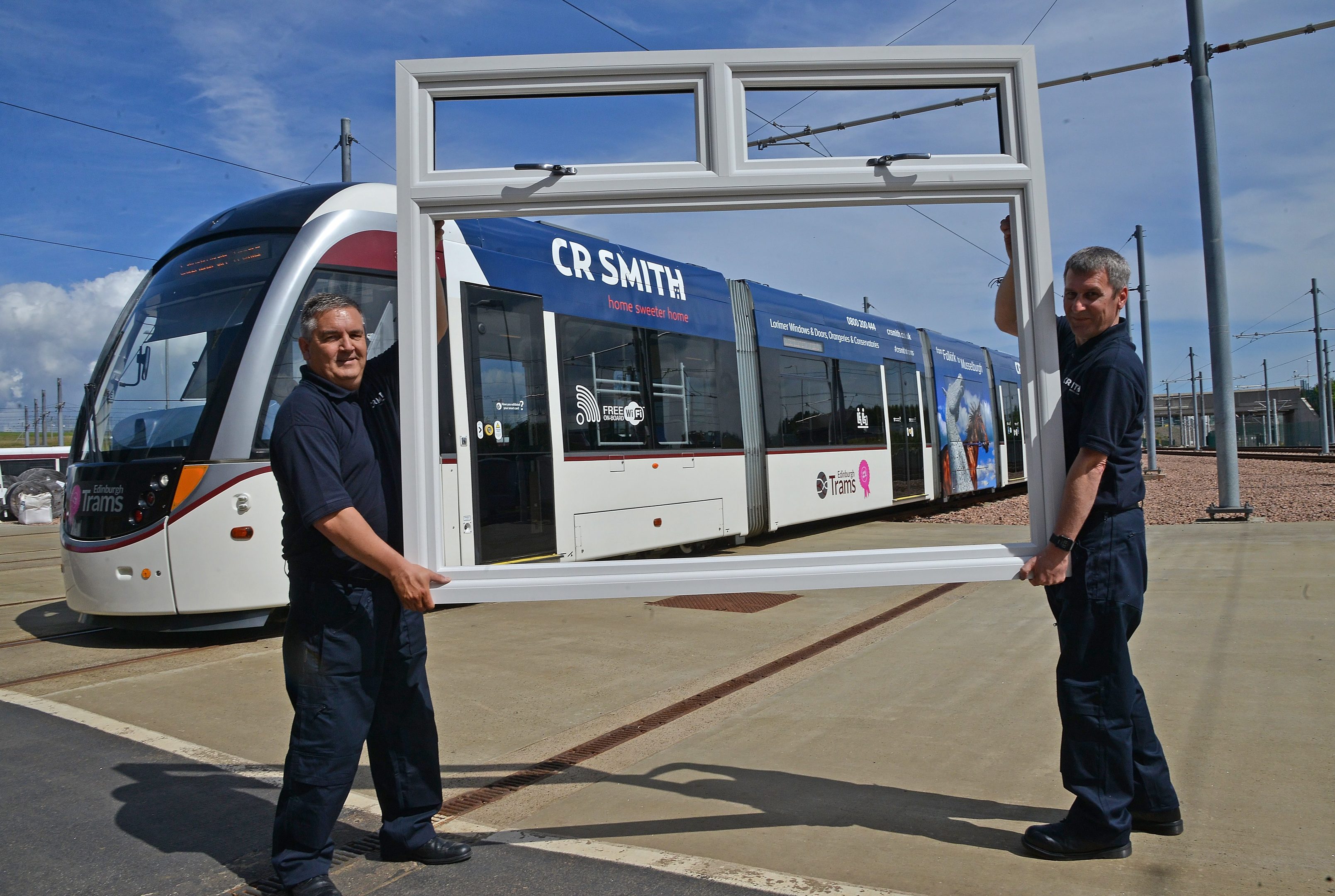 Fife-headquartered double glazing firm CR Smith has been announced as the first ever commercial partner with Edinburgh Trams.
The two-year deal will see 18 of Edinburgh Trams' fleet wrapped in a highly visual campaign that aims to promote a 'Window to Scotland' and the breadth of CR Smith's customer base across the country.
The inaugural advertising deal was negotiated by a city partnership between Marketing Edinburgh, Transport for Edinburgh (TfE) and Edinburgh Trams, on behalf of the City of Edinburgh Council.
The partnership took ownership of managing external and internal tram advertising in July, securing the CR Smith contract within weeks.
CR Smith has been an established name in Scotland's business community for 100 years.
Forty years ago, the company was purchased by an enterprising young Fifer called Gerard Eadie, now chief executive of CR Smith, who saw an opportunity to expand the business into double glazing as a new generation of homeowners were encouraged to improve their properties.
Mr Eadie said of the trams deal: "CR Smith has always believed in leading from the front. This is a first. No one else has sponsored the Edinburgh Trams and it instantly gives us massive visibility.
"Over the past few years we have invested in our state of the art factory in Cowdenbeath, in our product range and in our people, through on-going training and our own apprenticeship programme. This is a natural next step for our on-going strategy for growth."
By approaching commercial businesses directly, the partnership is guaranteeing every penny of tram advertising revenue will be reinvested back into the city.
Previous financial projections have suggested tram advertising could raise as much as £1.32 million per annum for the city.
The new advertising creative is expected to be seen on multiple occasions by around 1.3 million Edinburgh residents and annual Scottish visitors.
Eighteen individual designs will be rolled out on the tram network. From "Falkirk to Musselburgh", "Glasgow to Peterhead" and "Dunfermline to Dundee", CR Smith's artwork pairs iconic Scottish imagery that reflects not only the geographical spread of CR Smith's customer base, but also celebrates Scotland's soul and personality.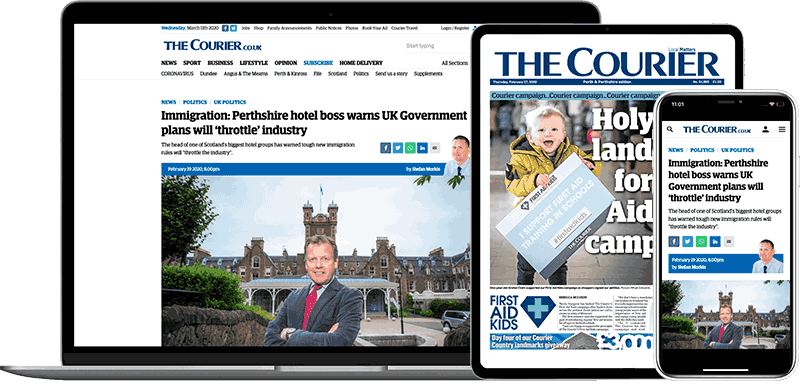 Help support quality local journalism … become a digital subscriber to The Courier
For as little as £5.99 a month you can access all of our content, including Premium articles.
Subscribe