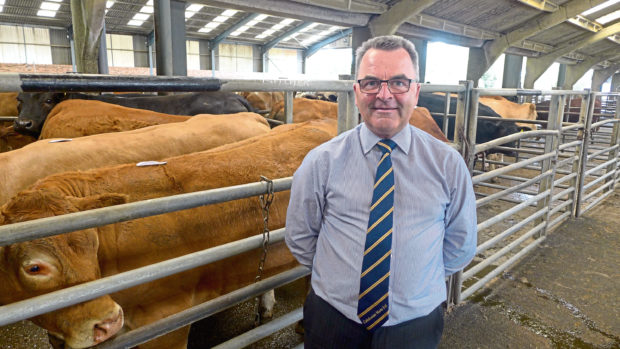 Sitting down to write this piece, I am faced with the fact that there is no escape from Brexit.
If I could focus here on anything else, I would, but the "B" word and its implications are now on the tip of everyone's tongue. This column can be no different!
In terms of livestock sales, the major, positive effect of Brexit has been the weakening of the pound. This has been a significant influence in the prime sheep trade in particular, making Scottish exports competitive and overseas imports less attractive to domestic buyers.
We are working with prime lamb prices only a fraction back on the year, with the week-to-week trend also following the seasonal supply vs demand graph of previous years. This comparatively normal sheep trade has given buyers relative confidence at the early breeding sheep sales with values there again similar on the year.
Our own Premier Show and Sale of Mule Ewe lambs and gimmers, which is our opening breeding sheep sale of the season, was held at the end of August and saw averages a little back for lambs, but up for gimmers.
It is also encouraging to see good prices being paid for store lambs.
These lambs are, after all, the "harvest of the hills" and this trade helps to support many upland, hill and island farms and communities. The fantastic grass growing weather has certainly helped this trade, with buyers desperate for mouths to eat their surplus grazing.
Turning to the beef sector, much has already been written, said and debated over the current market doldrums. There is a school of thought suggesting a significant factor in the weak beef price is the powerful supermarkets dictating what they are prepared to pay.
Supermarkets will do what supermarkets do, and I would simply highlight that one way to ensure they don't have everything their own way is to support prime stock sales through the auction ring. I am proud that, here at the Caley, we still consistently host the largest weekly sale of prime cattle in Scotland.
September and October are once again set to be some of the busiest months of the year, here and at other livestock auction centres throughout the country. Perhaps it could be good advice to livestock producers to ensure they make the most of the opportunity to trade stock in these coming months?
No one really knows what the effect of Brexit will be in terms of supply, demand and stock value. However, it now looks inevitable that the early part of November will see at least some disruption in terms of our ability to export to the EU.
Livestock farmers, and all involved in the trade and indeed the wider red meat supply chain, are used to dealing with ever-changing peaks and troughs in supply and demand. With Brexit, we simply face another of these bumps in the road. Time will tell whether the doom mongering political rhetoric, or the proposed positive opportunities come to pass.
Here at the Caley we are keeping a positive outlook and investing in the future through improvements to our premises and in the form of a new young auctioneer. Meantime, I would stress again, that when markets are volatile – as they look certain to be – the live auction ring is by far the fairest method of achieving the true value of livestock.
My final thought on Brexit echoes something that I have written and said many times before – our industry, which underpins Scotland's hugely successful food and drink sector, must have the continued support of government.
Our red meats are rightly recognised for their quality-assured provenance and are a success story, home and abroad. If the Scottish and UK Governments are fully committed to growing this success, Brexit or no Brexit, then they need to support farmers to maintain the national beef herd and sheep flock.
If further critical mass is lost, it won't really matter about Brexit, the Scotch meat will simply not be there to sell.
John Kyle is managing director at Caledonian Marts, Stirling.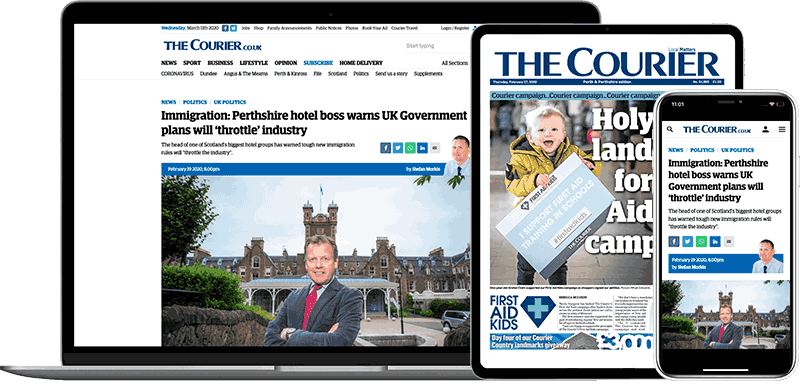 Help support quality local journalism … become a digital subscriber to The Courier
For as little as £5.99 a month you can access all of our content, including Premium articles.
Subscribe