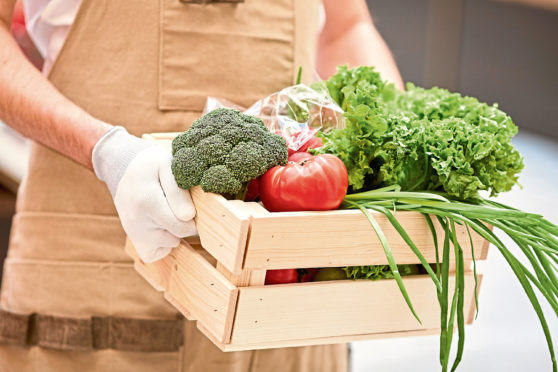 From milk, meat and vegetable deliveries to the creation of local food hubs, the shop local message seems to have taken on a renewed resonance during lockdown.
New data from food policy organisations, for example, show sales of vegetable boxes increased 111% in the six weeks between the end of February and mid-April, with the highest rates of growth seen by smaller box schemes supplying up to 300 a week: sales grew by as much as 134%.
This rise in demand is a challenge farmers have risen to as they've sought to support a growing customer base.
That said, the vast majority of farmers are not in a position, by nature of their location or type of farming, to stand alone and supply direct to the consumer in any volume; supply chains, on the whole, remain long and costly to the producer.
The global pandemic has, however, highlighted the problem with these long and complex supply chains.
That, together with longer-term concerns that the sector will find it hard to compete with potentially cheaper imports, subject to post-Brexit varying food and welfare standards, it may be troubling for many to see the latest parliamentary developments.
As we know, an amendment to the Agriculture Bill, which would have prevented future trade deals from allowing food into the UK that isn't produced to the domestic standards required of farmers and processors, failed to win enough support from MPs.
With Scottish agriculture at the forefront of production of seed potatoes and malting barley for whisky and also the export of high-quality meat and dairy produce, this is a salutary reminder that not all produce from Scottish farming is reliant on the domestic market and the trade deals struck will be extremely important to the future of the industry.
The stakeholder bodies are working hard to lobby the government on protecting food standards but the trade deals being negotiated will ultimately encompass all products.
Of course, the Bill does not regulate domestic Scottish agriculture, and support payments and farming methods remain devolved powers.
NFU Scotland's director of policy, Jonnie Hall, said recently it was vital the approach being taken for English farmers with the Agriculture Bill is complementary to the policy proposals from the Scottish Government and that interests north of the border are represented and consulted on – specifically that the consent of the devolved administrations is given on matters concerning these UK-wide frameworks.
For now, the Bill goes to the House of Lords for scrutiny with many farmers hoping the upper house can provide some level of correction before it returns to the Commons.
Meanwhile, and importantly, it seems consumers hold real power.
Continued support from the Scottish public to "vote with its feet" and carry on shopping locally and, where possible, direct from farmers, may well prove pivotal when it comes to keeping momentum
Linda Tinson is a partner with Ledingham Chalmers, based in Stirling.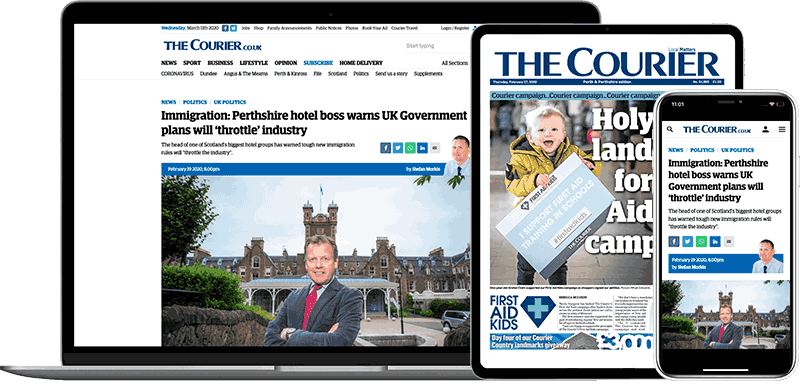 Help support quality local journalism … become a digital subscriber to The Courier
For as little as £5.99 a month you can access all of our content, including Premium articles.
Subscribe