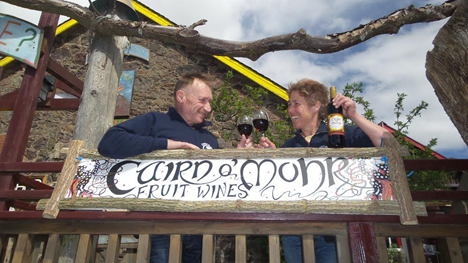 A bumper soft fruit harvest in 2014 and strong links with local growers helped propel Perthshire berry wine producer, Cairn O'Mhor to the final of the BBC Radio 4 Food awards in Bristol.
Husband and wife team, Ron and Judith Gillies, who established their winery near Errol almost 30 years ago, were the only Scottish company represented in the final of the awards' best drinks section after 400 entries were whittled down to just three.
Judith Gillies paid tribute to the local soft fruit suppliers who supply the raw ingredients for the company's range of wines and in particular to the producers of the crops which helped them reach the competition final.
"We bought 25 tonnes of strawberries from Stuarts of Tayside in 2014 because it was a fantastic warm, sunny year and they're just six miles along the road," she said.
"When growers have extra fruit they ring us up and ask if we can use it so we fill a gap when farmers are looking for a market."
Three renowned fruit farming families from Blairgowrie supplied 13 tonnes of raspberries that year, while brambles came from Arbroath and gooseberries from Fife and Alyth.
Cairn O'Mohr produce a range of still and sparkling wines which have won several gold stars from the Great Taste Awards.
The BBC awards celebrate the finest in small-scale food and drinks production and farming across the British Isles and the drinks category included entrants spanning pioneering brewers and cider-makers, to distillers and winemakers.
Ron Gillies said it had been an honour to represent Scotland and Perthshire, which was renowned worldwide for its fruit crops.
He added: "We were particularly pleased to hear that BBC Director General Tony Hall expressed a penchant for our Elderberry Wine!"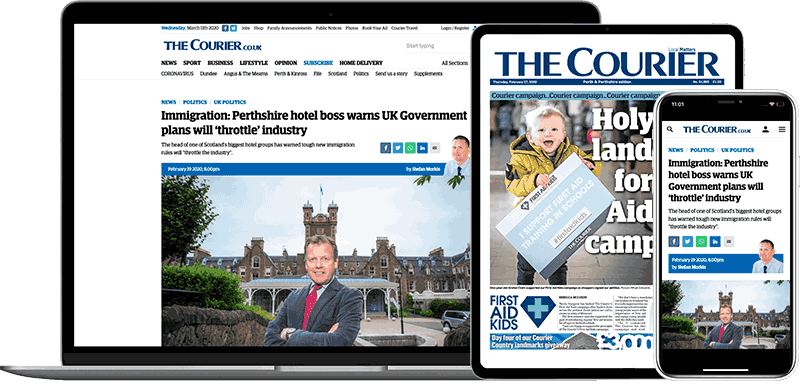 Help support quality local journalism … become a digital subscriber to The Courier
For as little as £5.99 a month you can access all of our content, including Premium articles.
Subscribe