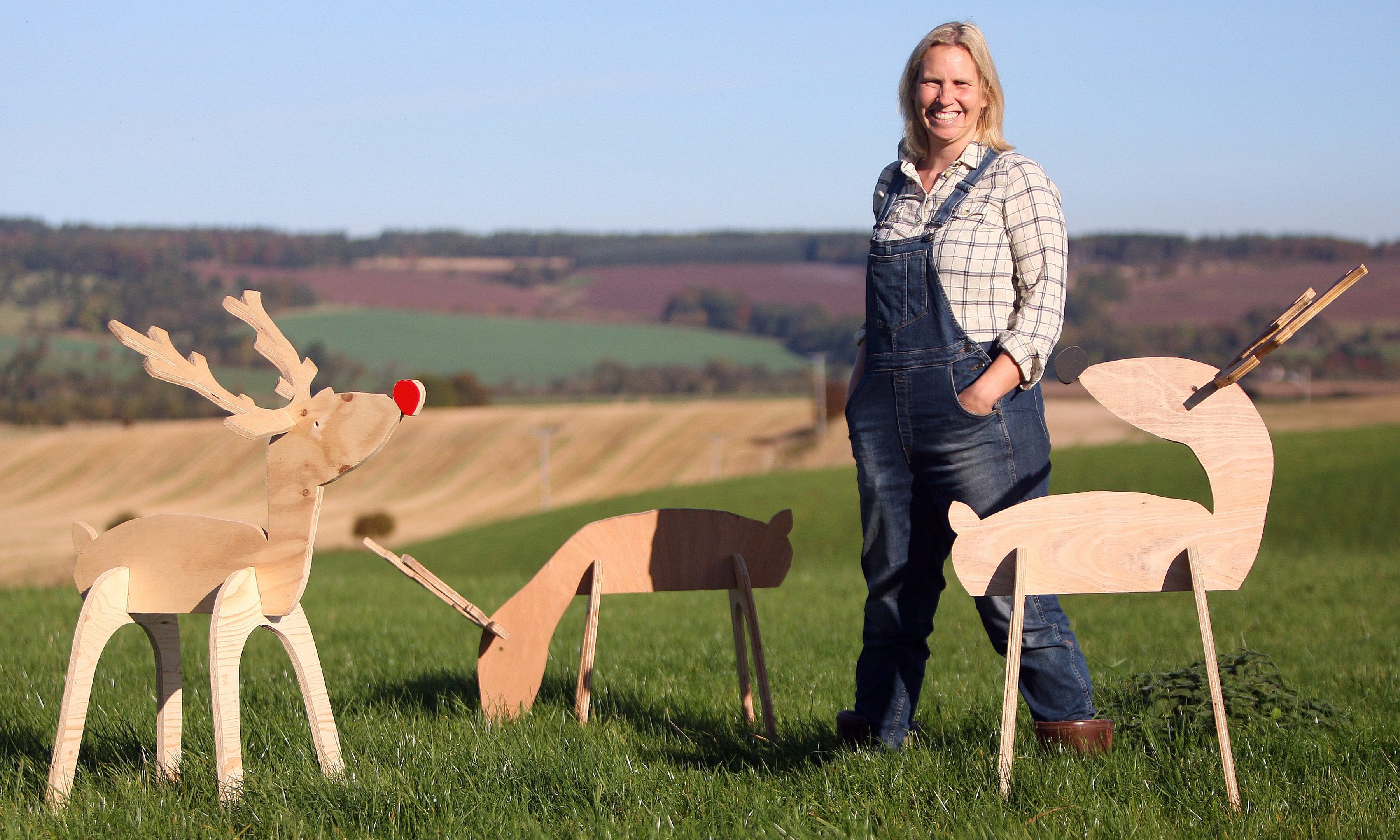 With Rudolph watching over a herd of grazing reindeer outside Aberuthven, Christmas has certainly come early to Drumtogle Farm.
So early, in fact, the animals have gradually begun to arrive at the 200acre arable family farm almost since the turn of the year.
Yet these aren't just any old reindeer – they are the latest homemade quirky crafts from farmer's wife and local designer Ellen Watt – and they are now ready and waiting to spread plenty of festive cheer.
"When I was a child, I used to constantly nag my dad, who builds natural timber farm buildings, to make things out of wood for me," Ellen explained.
"Over the years I asked him for all manner of various things; things to play with, things to use – a clothes line made to look like an old style telegraph wire pole as an example – you name it really, the possibilities and creativity used to fascinate me," she said.
In fact, up until very recently and even though Ellen now has children of her own, she still hadn't stopped badgering her father James – to the extent he eventually told her to go and have a shot of making things herself.
"So that's exactly what I did," Ellen said.
With a flair for art and design, having studied a degree in textile design at Heriot Watt in Galashiels before progressing into a profession as a policewoman, it was the need for a career that would marry with farm life and a hectic schedule as a mother of two that brought Ellen back to her creative roots.
"Having had a family, my artistic endeavours took a back-seat for a fair few years, but now my boys Henry (8) and Angus (6) are both at school, it has been so exciting to get the opportunity to get back into a studio and be hands on once again."
Ellen's studio – dubbed Watty's Workshop – which was constructed as an extension to one of the sheds at Drumtogle by Knapp Farm Buildings, now houses all the space, tools and machinery she requires to carve and store her designs and also boasts panoramic views over the Earn valley countryside.
"Christmas has certainly been a long time coming this year, as I've been developing and working on a number of unique designs, but I think that makes it all the more special," Ellen explained.
"I just think I'm so lucky to be able to spend each day using my creativity to construct quirky crafts. It's something I really love doing.
"My wooden sculptures and knick-knacks are all completely hand-made here on the farm, they aren't mass produced and I'm largely self-taught so no two items will ever look entirely the same," she added.
Forged from exterior plywood, Ellen's designs include three 'breeds' of reindeer, wall mounted wooden stags, horses, Highland cows and sheep heads, toy soldiers, stars, wreaths and various differing heights of free standing Christmas trees.
"Completed designs are sold in their natural form – so it's really up to the customer whether they want to stain, varnish or paint the wood – but the beauty, particularly as they are largely for Christmas décor, is the components all slot together or come apart, so are therefore easily and efficiently stored in flat pack," Ellen added.
"My collection is continually growing so if anyone would like to drop in and see me they can make an appointment to come to the farm almost any time, but I'll also be opening the doors to my studio to provide a festive-theme pop-up shop to help everyone to beat the Christmas rush."
Shoppers will also get a further opportunity to pick up one of Ellen's designs at the Cordon Farm Country Market, Abernethy, on December 3 and 4, where 32 stalls will be jam packed with local, festive and home-made goodies.
Ellen's pop-up farm shop opens at Drumtogle Farm, Aberuthven, on Friday, November 11, from 10am until 8.30pm and on Saturday, November 12, from 10am to 4pm.
Full details and further information can be found online at www.ellenwattdesigns.com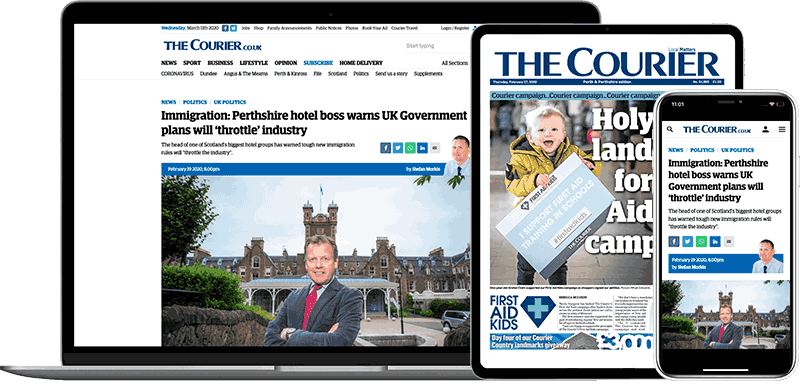 Help support quality local journalism … become a digital subscriber to The Courier
For as little as £5.99 a month you can access all of our content, including Premium articles.
Subscribe