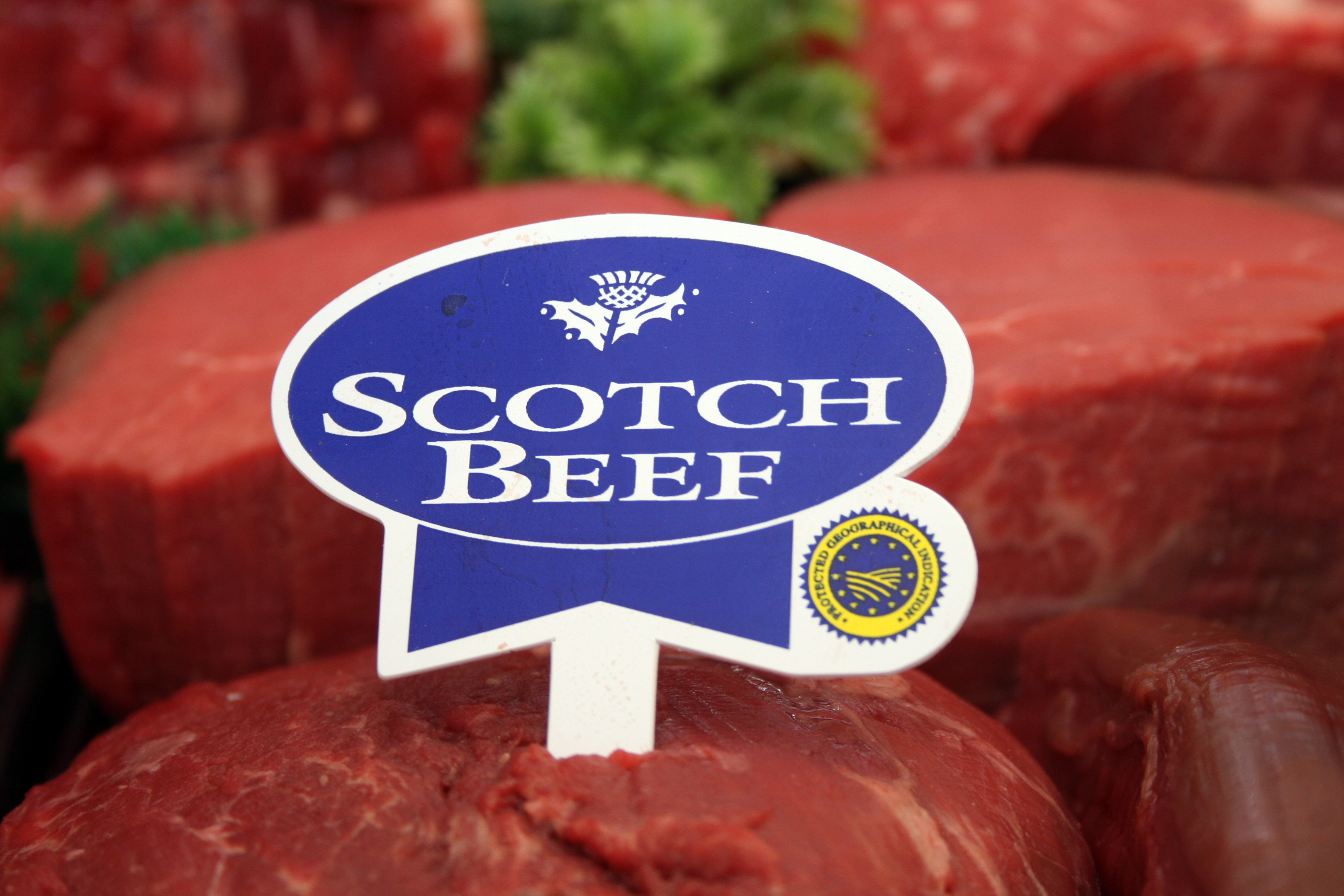 Prized EU-backed labels such as Scotch beef and Arbroath smokies which link foods to specific geographic locations could be saved in a post-Brexit world – provided the UK takes the same approach to European produce.
A new study by farmers' levy organisation AHDB has examined the impact leaving the EU may have on the UK's 61 registered products of Geographical Indication (GI) status. GIs are used to differentiate a range of meats, dairy produce, salmon, wool and other produce and familiar labels include Scottish farmed salmon, Scotch lamb and Stornoway black pudding. Another 17 GI applications are in progress.
The report states that post-Brexit it will  no longer be possible for UK protected food names to be promoted in the EU or abroad, with the financial support of the EU.However, provided there is a reciprocal agreement between the UK and the EU registered protected food names should be able to benefit from EU protection against imitation.
Kathy Roussel, head of AHDB's Brussels office and co-author of the report, said: "Defra recognises the benefits of protecting traditional and geographical food products and has confirmed that this protection will remain while the UK is a member of the EU. A team is also in place to look at how best to protect these products post-Brexit."
She added that geographical indications had been shown to deliver added value for some products such as Welsh lamb but the registration of a GI on its own did not guarantee success and it needed to be combined with other factors such as market development and regional cooperation.
The protection of geographical names designating agricultural products has existed for more than 100 years, both in the national legislation of countries and in multilateral agreements.
Under the system, a named food or drink originating either from the EU or from outside the EU, once registered at European level, will be given legal protection against imitation throughout the EU.
The most represented sectors in the EU are fruits, vegetables and cereals, cheese, meat products, fresh meat and oil. The leading member states are Italy, France, Spain and Germany and compared to other European countries, the UK has a relatively low number of registered food names.
Any individual food producer or group of food producers can apply for EU protected food names. It can take up to four years for the name to be legally protected but protection goes on indefinitely once it is been granted.