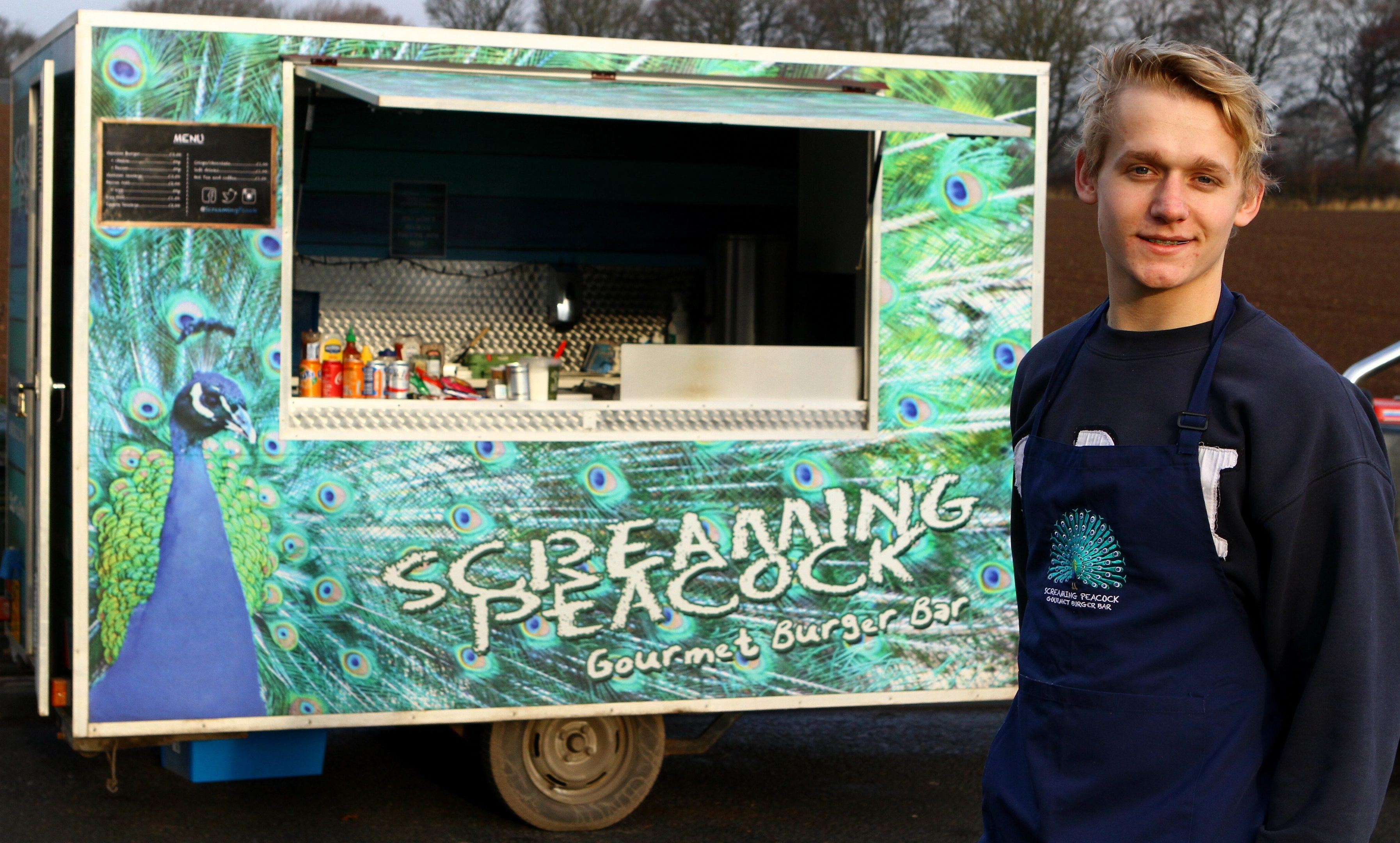 Young entrepreneur and game enthusiast Guy Wade has given flight to a new business that is taking the benefits of wild meats to a wider marketplace.
The vibrant Screaming Peacock catering unit, which tells an authentic tale of Scottish produce and serves gourmet burgers and sausages hand-made at Lindores, hit the road last summer.
Travelling out and about to cater for weddings, private functions and even business training events, the quirky burger bar also serves wild delights at local farmers' markets, street markets and food festivals.
Daily, the Screaming Peacock's distinctive colourings can be found in the layby on the A91, eastbound between Gateside and Strathmiglo.
Guy, who is studying at Northumbria University, said the business was inspired by the potential for an intrinsic link with his father Steven's business, The Game Cart, which in itself helps to stimulate a more wide-spread use of game.
He was also determined to use his creativity to stand out from the crowd.
With this very much in mind – and to help play a promotional role to demonstrate the versatility and rich flavour of Scotland's wild larder – seeds for the Screaming Peacock were originally sown.
Guy said: "As a student of business management I've always been determined to launch my own enterprise.
"I love food preparation, cooking and hosting and I love being outdoors – shooting, stalking and fishing.
"Launching a gourmet burger van came as the perfect answer."
There was also a clear gap in the catering market for a niche business with wild game at its heart.
Guy said: "I don't know why game is often overlooked as a great meat, but it is low in fat, high in protein and packed full of natural flavours."
By its very nature game is a lean meat, so Guy and his family have tailored a secret recipe to ensure the Screaming Peacock's gourmet burgers remain
succulent and juicy even after cooking.
"Each and every one is handmade in Fife using the best Highland Scottish venison," said Guy.
"As well as being very tasty, our
burgers also have the added health
benefit of being entirely gluten-free."
The venison is shot wild across some 30,000 acres of Highland and lowland stalking areas covering Angus, Tayside, Perth and Fife by customers of his father's firm Woodmill Shootings.
These stalking parties are led out by local guide Johnny Readhead.
The meat is then processed and prepared, maintaining its full traceability, by the Game Cart at Lindores.
Back in their Fife kitchen, the Wades add only natural ingredients, such as pinhead oats and simple seasonings, to the venison meat to complete the
signature burger recipe – dubbed the Screamer.
This quarter pounder is served fresh in a bun and is topped with a succulent rasher of bacon and melted cheese.
"The nature of fast food has changed so much over recent years to the extent that our customers really value the time we take to make sure their meal is
prepared and cooked to perfection," Guy said.
"Above all, however, the public really has respect for the origin of our wild game.
"They have a real appetite for where their food has come from and about each of the family businesses that have been involved in bringing it to their plates."
The Screaming Peacock's offering also includes another quarter pounder burger, the Scratcher, this time prepared with pheasant meat, and a chilli sausage named the Squeaker that comes in a wholemeal wrap topped with home-made Plucky Peacock relish.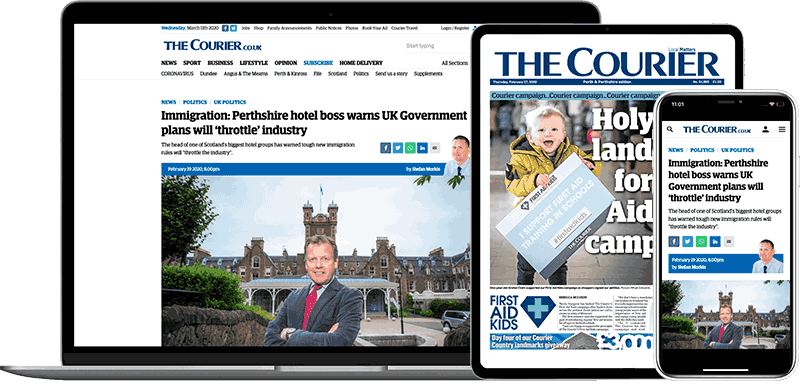 Help support quality local journalism … become a digital subscriber to The Courier
For as little as £5.99 a month you can access all of our content, including Premium articles.
Subscribe