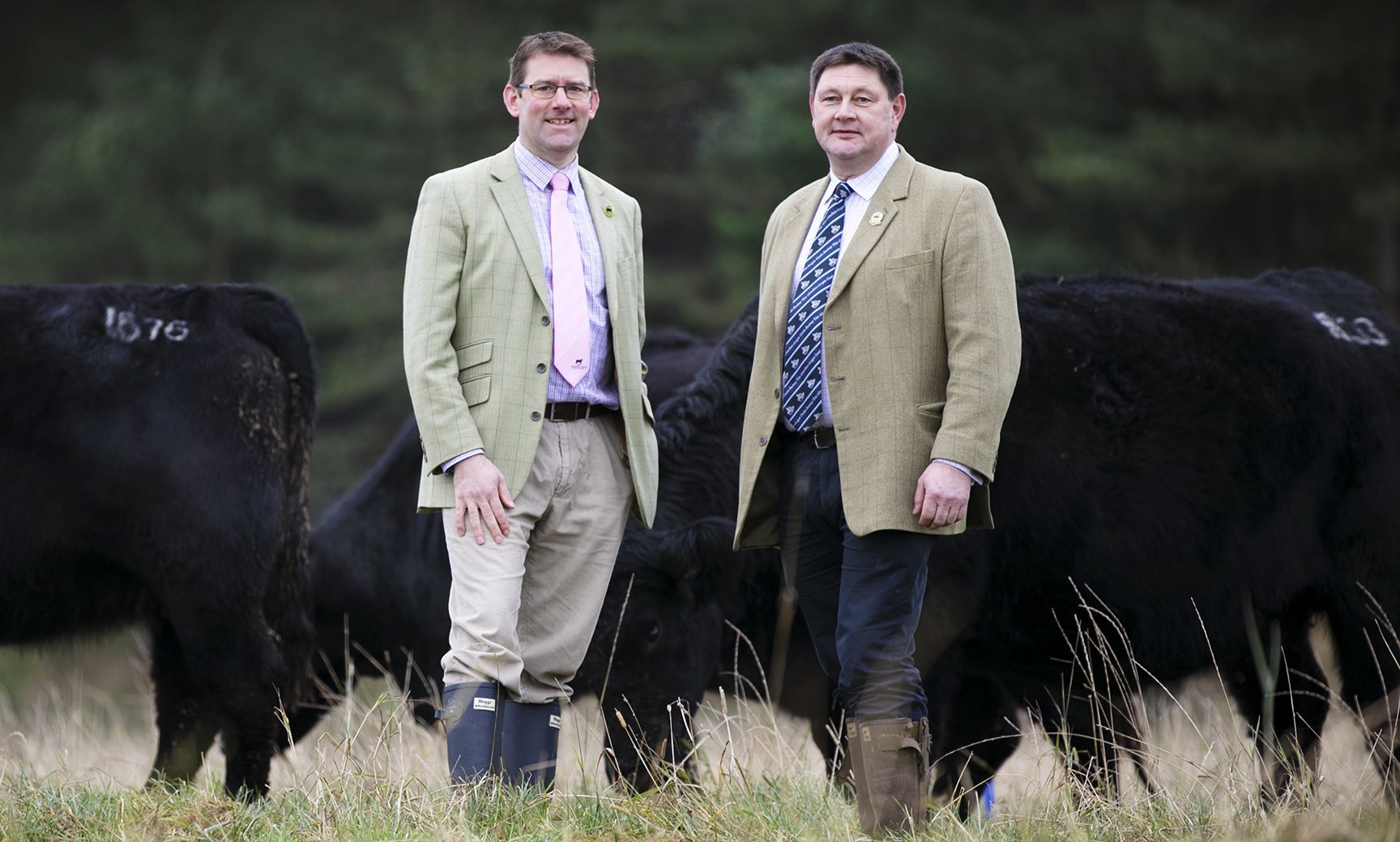 The Aberdeen Angus Cattle Society is gearing up for one of its most definitive years as it prepares to bring the World Angus Forum home to Scotland.
The forum, which runs once every four years and takes place this year from Thursday June 15 until Monday July 3, attracts a world-wide following, with international delegates jetting in from as far afield as New Zealand, Australia, South Africa, Chile and Argentina.
"It's a once-in-a-generation opportunity for Scotland's farmers to benefit at home from the collective knowledge of some of the greatest and most progressive minds in farming and cattle breeding," said Aberdeen-Angus Cattle Society chief executive Johnny Mackey.
Livestock enthusiasts will be treated to 50 different events throughout the UK and Ireland over the forum's 18-day duration – from shows to herd tours, tourist and historical visits and social events and receptions.
"It has been 40 years since the forum last came to the UK," added Mr Mackey.
"It presents an invaluable opportunity for us to show the world the supreme quality of the cattle we are breeding."
In the intervening years, Mr Mackey said the Aberdeen-Angus Society has built upon the success and characteristics of the breed to forge an iconic and world renowned brand.
Critically, and commercially, Aberdeen-Angus meat carries a strong consumer demand – as number one brand in the red meat sector.
"The financial pressures of producing beef cattle aren't going to go away, but the premium price paid for Aberdeen-Angus considerably helps farmers," said Mr Mackey.
As such, he hopes the forum will not only stimulate trade between the UK's breeders, national and international buyers and sellers, but also potentially attract more farmers to consider how the Aberdeen-Angus breed might complement their own current, or future, livestock enterprise.
The event envelops both the society's Summer National Show, which is at the Royal Three Counties for 2017, and the Royal Highland Show and includes a two-day technical conference in Edinburgh's Assembly Rooms.
"This conference will focus breeders and producers towards the end consumer," said chairman of the World Angus Forum organising committee and current Aberdeen-Angus Society senior vice-president, Alex Sanger, of Rosemount Farms, Prettycur, Montrose.
"It will deliberately look 'From Consumption to Conception' in a bid to challenge the entire supply chain to deliver best practice and ensure a sustainable future for generations to come," Mr Sanger added.
The 'home' tour begins on Wednesday June 21 with a visit to Fordel, one of the UK's largest Aberdeen-Angus herds, and a welcome reception at the Caledonian Hotel.
It further includes a civic reception and gala dinner at the Scottish National Gallery as well as a social gathering at Murrayfield rugby stadium.
As part of the technical conference, a range of practical workshops will be available covering topics from direct marketing, EBVs to export requirements and much more.
Delegates can also take advantage of visits to the Mosshall Red Angus herd and Easter Howgate research base.
From June 27, the forum takes flight around some of Scotland's most renowned herds, from the Wedderlie, Haymount and Rawburn in the Borders, extending in the north to Galcantray, Ballindalloch, Tillyfour, Glenbervie, Idvies and Rosemount, before concluding at Netherton and HW Angus on July 2.
"Aberdeen-Angus cattle are indigenous breeds to Scotland," said Mr Sanger.
"All of the world's Angus cattle can be traced back to their iconic roots in Scotland 150 years ago so there's much of historic value to be considered too.
"It's phenomenal to think one of the biggest food brands and arguably the world's greatest beef breed all started on a relatively small tenant farm just along the road at Keillor."
With forum visits taking in only 24 farms – around 1% of the UK's
Aberdeen-Angus herds – other breeders from across the country will be given three further occasions within the duration of the tour to display their cattle to forum delegates, at Dingwall, Tillyfour and Springwood Park in Kelso.
"Ultimately, national and international delegates will get to see livestock from around 100 herds," added Mr Sanger.
"We want to give breeders the chance to get their animals seen."
Mr Mackey added: "Beef farming has its challenges but we hope the forum will demonstrate to farmers how we are producing a premium product in a profitable way – with low inputs, easy calving, high averages and high clearance rates.
"Aberdeen-Angus is the best breed to have," said Mr Mackey. "No question about it."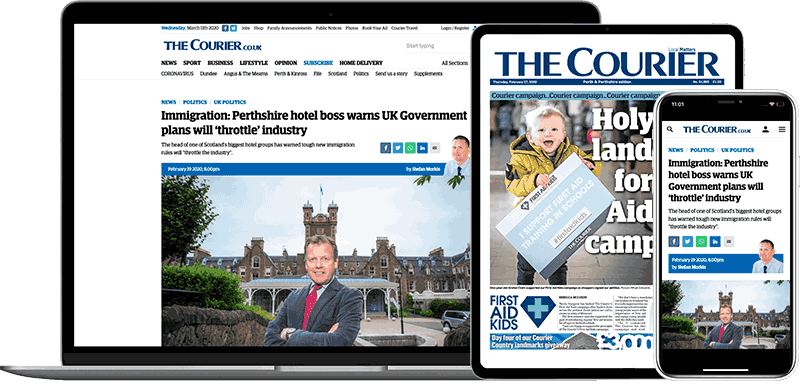 Help support quality local journalism … become a digital subscriber to The Courier
For as little as £5.99 a month you can access all of our content, including Premium articles.
Subscribe