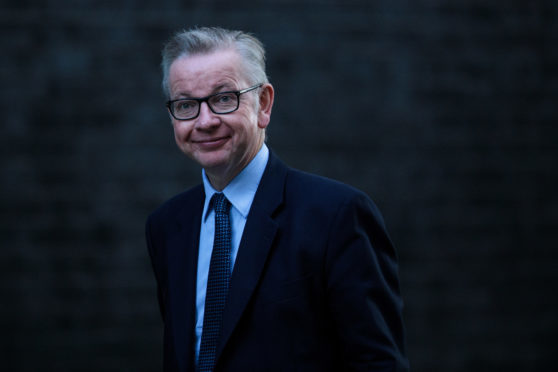 An independent review into how agriculture funds should be distributed fairly to farmers in Scotland, England, Wales and Northern Ireland when the UK leaves Europe has been launched by Defra.
However, it will not consider the disputed £160 million of Common Agricultural Policy convergence money, the funds Westminster shared out across the UK when the EU intended it to top up Scotland's low per-hectare payments.
The review will look instead at what factors should determine the distribution of agriculture funding in the four nations during the current parliament and consider each country's individual circumstances, including environmental, economic and socio-economic factors, as well as farm numbers and farm sizes.
The farmers' union, NFU Scotland, welcomed the announcement but said it was "bitterly disappointing that the review will not redress the funding which Scottish farmers and crofters have lost out on since this decision was implemented in 2014".
The union added it was also disappointed that the review will not be used to determine agriculture funding arrangements beyond 2022.
A spokesman said: "This review must be about agreeing the baseline for future funding allocations beyond the current parliament and existing UK Government commitments to 2022.
"This baseline is an essential cornerstone on which Scotland will build its future agricultural policy."
The review, which is expected to last between three and six months, will be led by Lord Bew of Dongemore, who was chairman of the committee on standards in public life for five years.
The panel review will also involve representatives from each of the devolved administrations.
The UK Government has also committed that it will not simply apply the Barnett formula to changes in Defra funding beyond this parliament.
This means that farmers in Wales, Scotland and Northern Ireland will not just be allocated funding according to the population size of each nation.
Environment Secretary Michael Gove said: "We are committed to making sure that future funding is fairly allocated, and are also confirming that the government won't simply apply the Barnett formula to Defra's funding beyond this parliament."
nnicolson@thecourier.co.uk