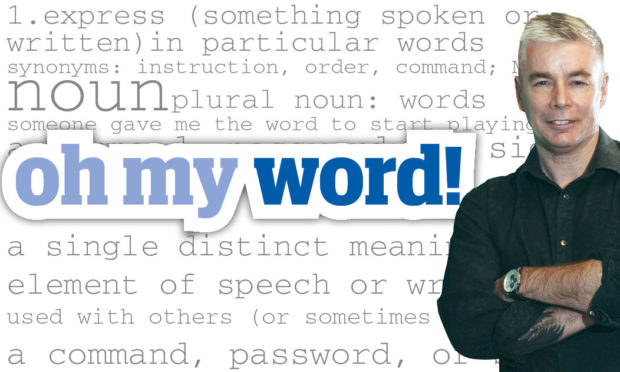 Each of us who cares about the English language has a particular word, phrase or usage failing that grates like nails on a blackboard. A thing people say that really annoys us.
Some wince when they hear of "pacific" problems when specific is meant. Others dislike hearing of a "change of tact", when "tack" is intended. I'm one of them.
I have a friend who, from his pronunciation and usage, appears to believe it is a "mute point" that is silent and need not be discussed, when, of course, it is a moot point that does merit discussion.
It takes self control to refrain from correcting the English usage of friends and colleagues.
Indeed, I often can't help myself. I couldn't contain my incredulity when I discovered the wife of one of my acquaintances thought the phrase was "a chester drawers" instead of a chest of drawers. I corrected her. She now doesn't speak to me. Which is sad. On the other hand, I no longer have to listen to her mangling words and phrases that most six-year-olds can master.
My own personal hate is "underway" used as one word.
It is two words, "the project got under way" or "the voyage is under way". Underway, as one word, might be some sort of tunnel, perhaps a subterranean way to negotiate a road.
To say, "Talks are underway" is wrong. It looks wrong. It looks ridiculous. But you will find many examples of underway as one word.
Correct usage of under way is under assault by the forces of the lazy and ignorant. It is with a heavy heart that I concede that, soon, underway will become accepted as one word, even by people who should know better.
The galling thing is, there is a logical and incontrovertible explanation of what under way means and where it originated. It is a nautical term. "Way" is when a voyage has movement. The criteria are that a vessel can be said to have way when enough water flows past the rudder for it to be steered. It is not aground, not at anchor, not drifting and not made fast to a dock or other stationary object.
That, to me, is very clear. A voyage gets under way. The point is proved.
So "under way" is two words. Anyone using the term as one word is wrong. Tell them that.
---
Word of the week
Tyro (noun)
A beginner, a novice; from the Latin "tyro" meaning young soldier. E.G. "Only an English language tyro would think 'underway' was one word."
---
Read the latest Oh my word! every Saturday in The Courier. Contact me at sfinan@dctmedia.co.uk