VIDEO: 'As crazy as ever' – Hundreds of St Andrews students brave chill for Raisin Monday foam party
By
Aileen Robertson
October 21 2019, 2.56pm
Updated: October 22 2019, 8.38am
St Andrews students have marked their annual Raisin Monday celebrations with the traditional foam party.
The event marks the culmination of a traditional university ritual in which older students "adopt" first years to give them mentoring and support as they embark on their studies.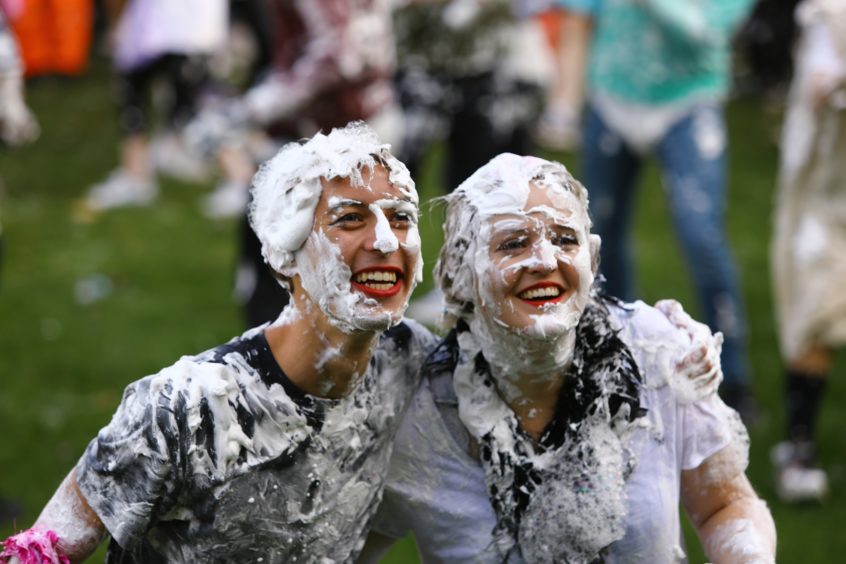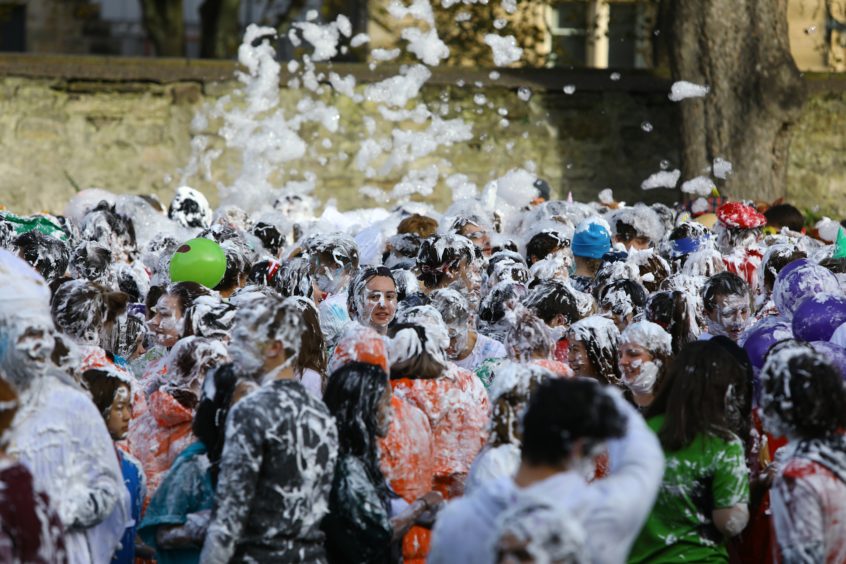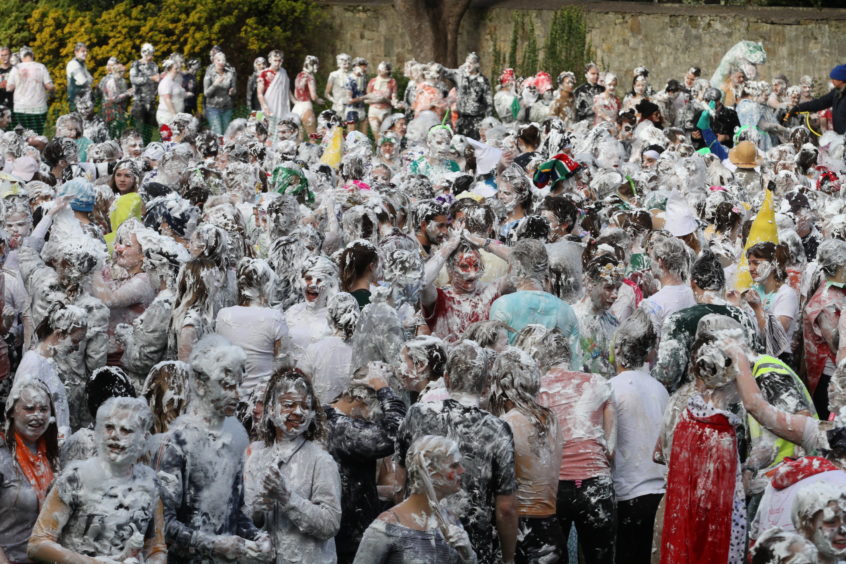 Monday morning saw some parts of Fife experience the first frost of the autumn but the near-freezing conditions were not enough to put the festivities on ice.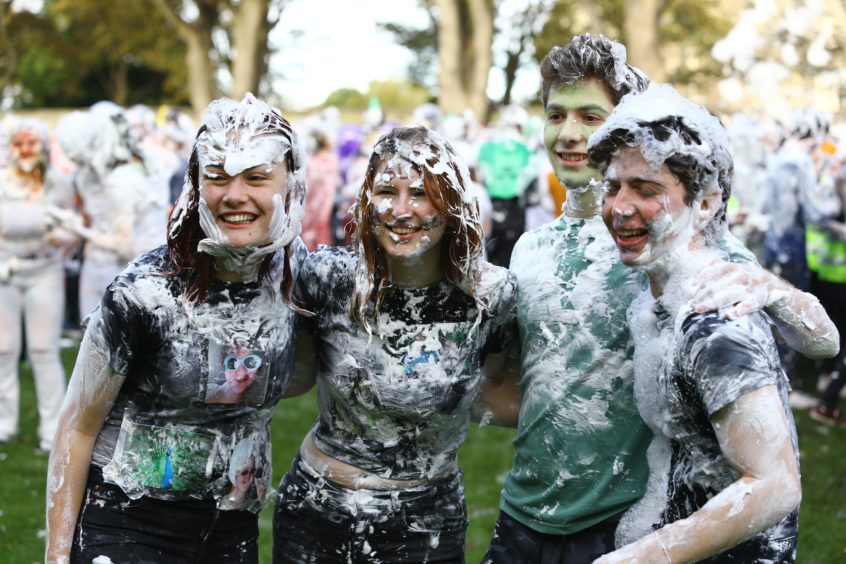 Students had been warned to act responsibly during Raisin Weekend after last year's alcohol-fuelled antics of a minority gave cause for concern.
Jamie Rodney, who took over as Students Association president in July, praised his fellows' behaviour this year.
Police warn students in St Andrews ahead of Raisin Weekend shenanigans
"The students have been really responsible and cleaned up after themselves.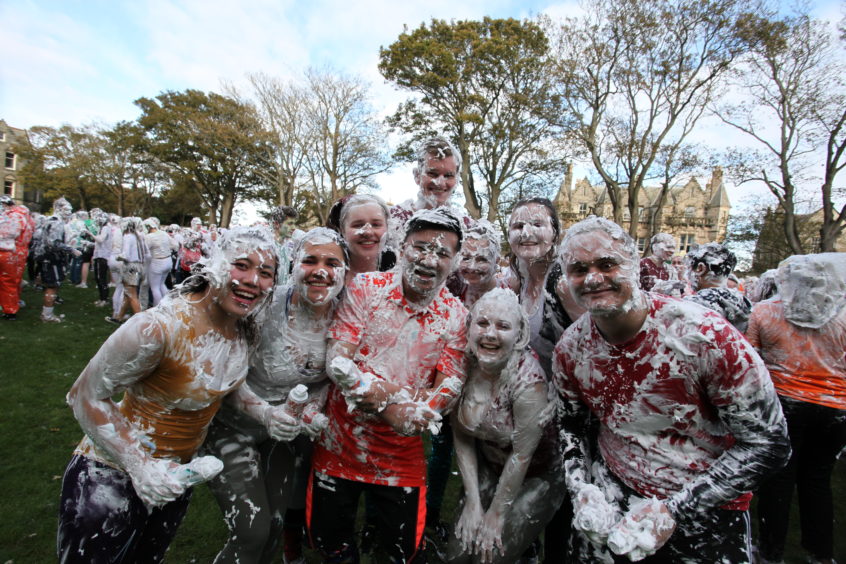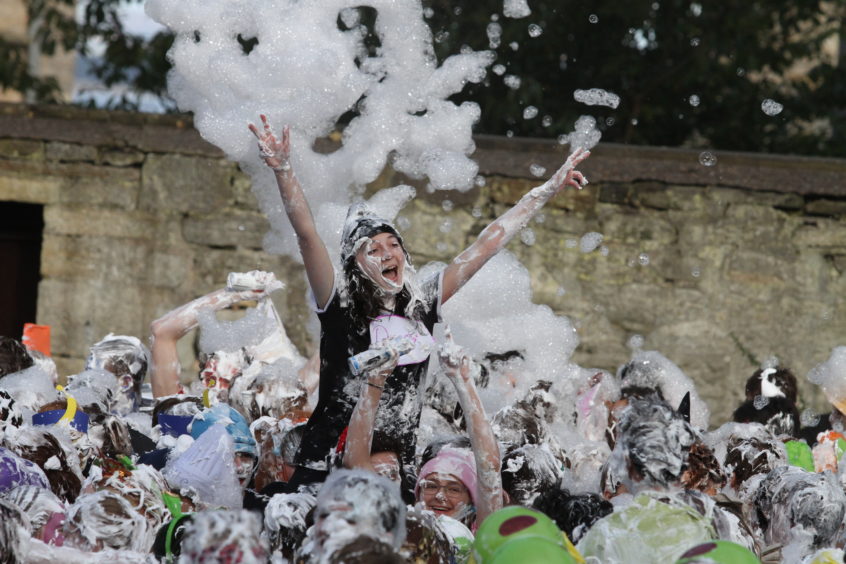 "People looked like they were having a lot of fun and the costumes were as crazy as ever. As a student community we make our own fun."
On Raisin Monday students are encouraged to dress in embarrassing, flamboyant costumes, given strange objects with a traditional Latin inscription and are let loose on Lower College lawn for an enormous shaving foam fight.
This year, efforts were made to make the event kinder on the environment by reducing the use of single-use foam canisters with the introduction of a foam cannon.
Mr Rodney said: "If this is successful, it could point the way in the future for more cannons and fewer canisters."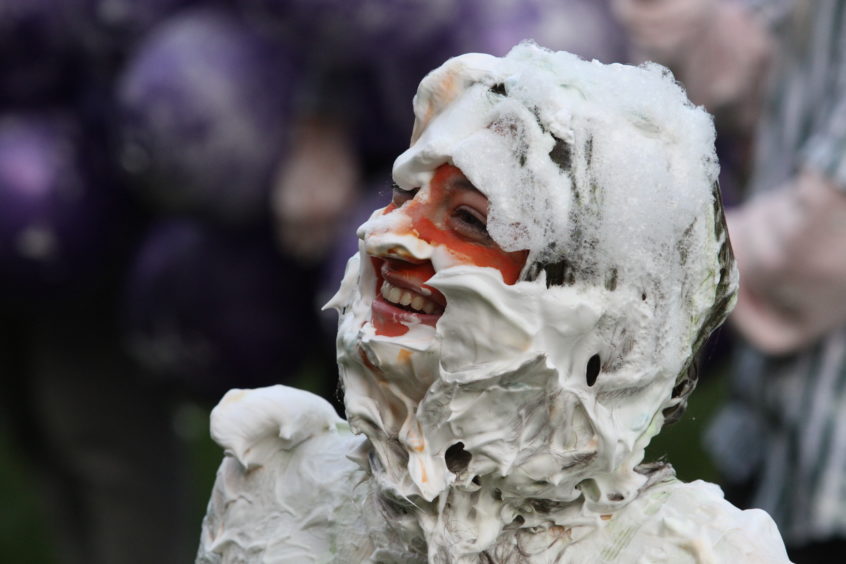 He added, despite his best efforts, he got caught up in the flying foam.
"I'm definitely less foamy than some of the first years but me and a group of our brilliant volunteers from the association were doing the clean-up and we didn't completely escape.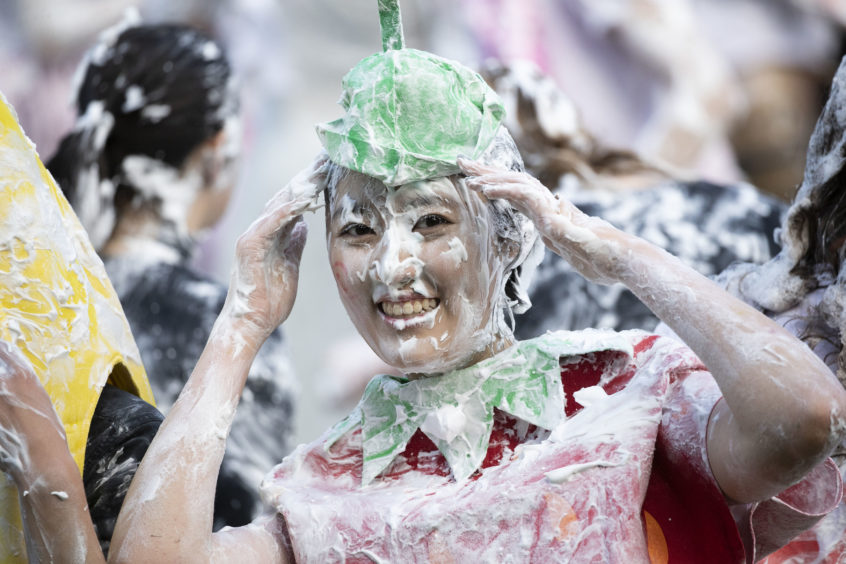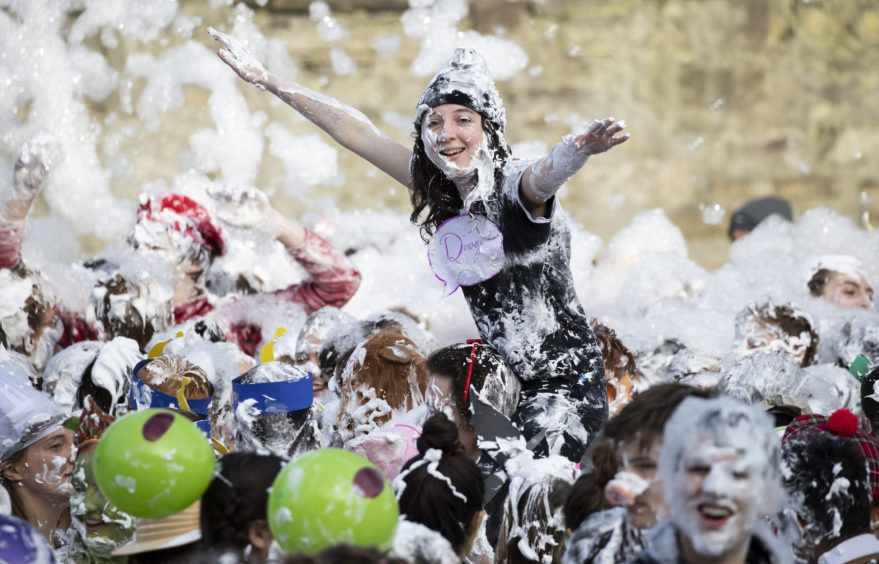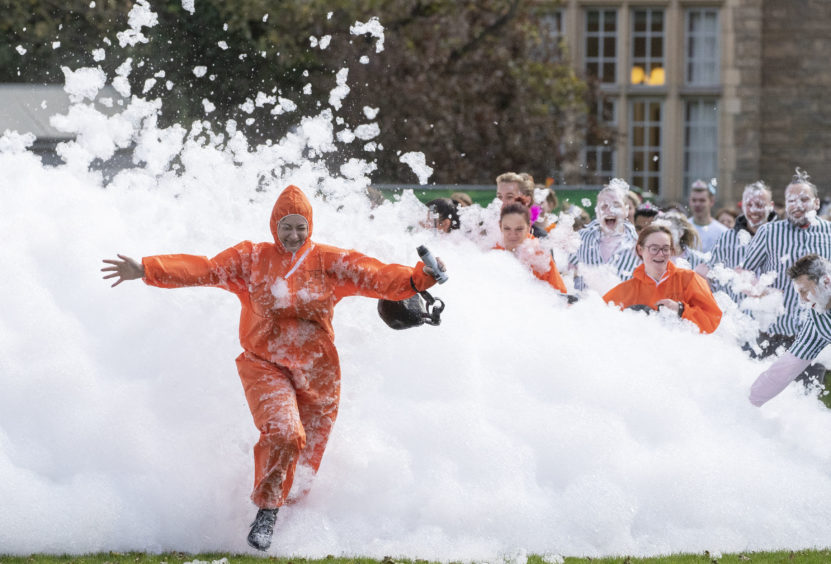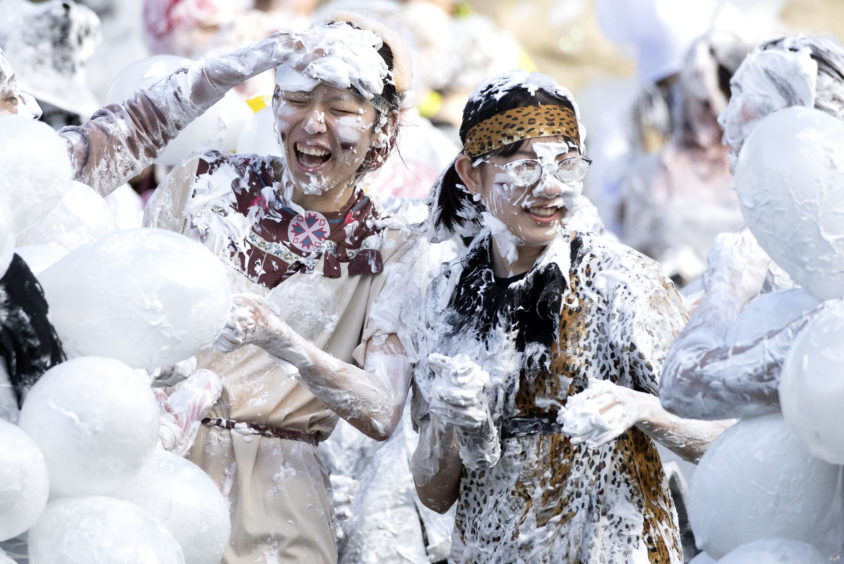 "It was pretty cold. I wish I'd worn gloves."