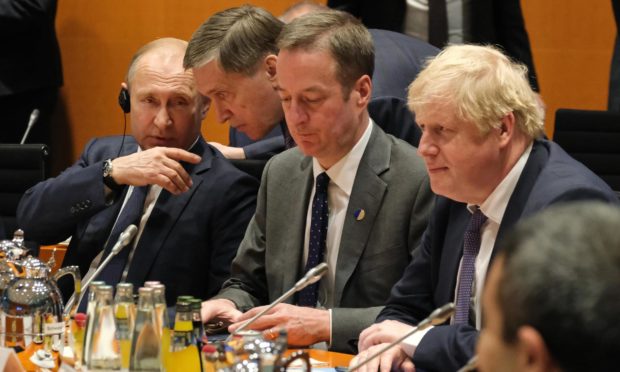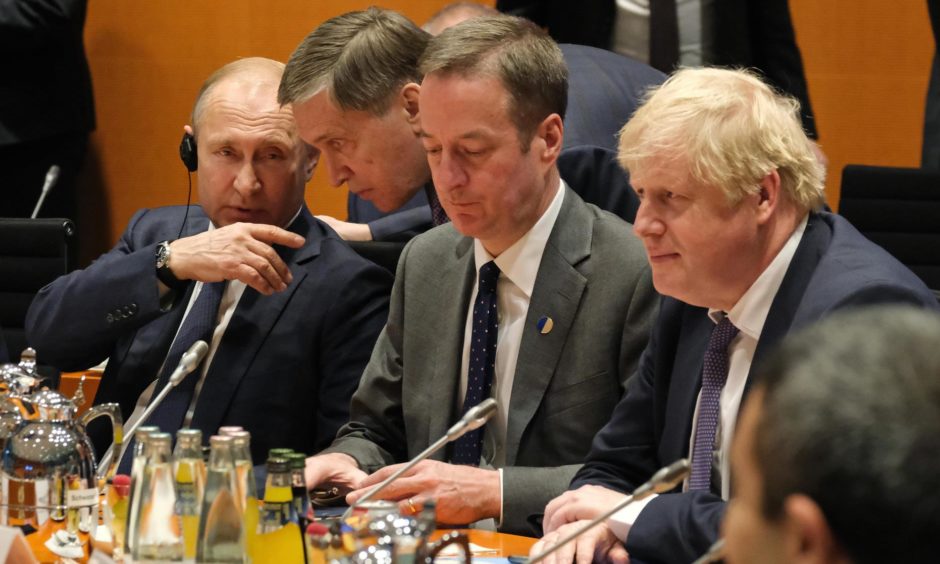 A delayed report on Russian interference in British democracy is likely filled with "information the government does not want released", a leading academic in international relations has said.
Professor Phil O'Brien, of St Andrews University, said it could be "assumed" there is evidence of meddling from the Russian state into votes including the Brexit referendum.
It follows an announcement made on Thursday by Foreign Secretary Dominic Raab, who claims "Russian actors" attempted to interfere in the December 2019 election by leaking trade discussion documents between the UK and the US.
The documents were subsequently picked up by then Labour leader Jeremy Corbyn as part of his election campaign.
Mr Corbyn went on to lead his party to its worst electoral result since before the Second World War.
The UK Government will next week finally publish the findings of parliament's intelligence and security committee into Russian interference with UK politics, which Prime Minister Boris Johnson is said to have delayed releasing for more than a year.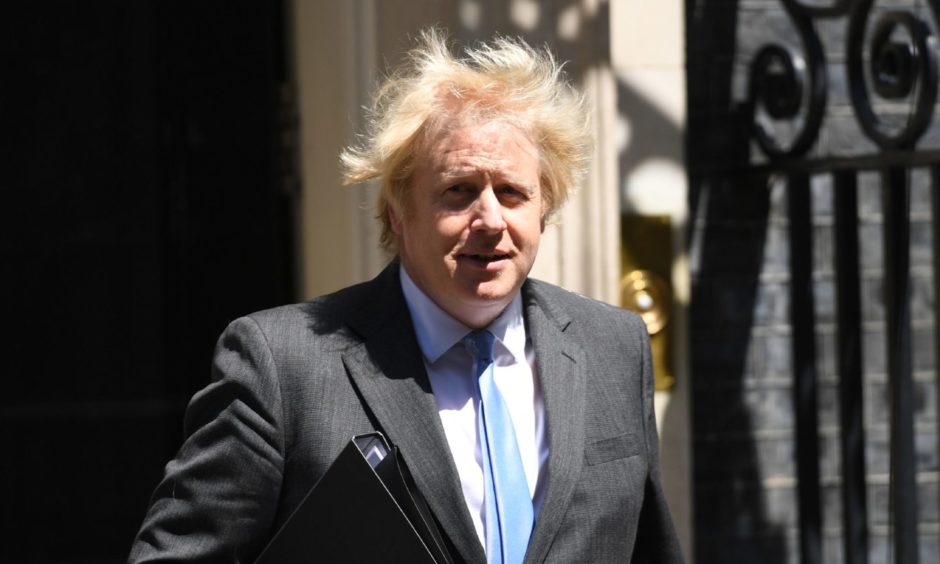 Speculation surrounds the publication of the document, with some suggestions the Russian state interfered with the Brexit vote. It has also been alleged that it might show swathes of the Conservative Party have been given huge donations by wealthy Russian business owners.
The committee itself has been swaddled in controversy this week, after the expected nominee to chair the group, Chris Grayling, was beaten to the post by another Tory MP, Julian Lewis.
Mr Lewis was then stripped of the Tory whip, for allegedly conspiring with opposition MPs. Number 10 is accused of "parachuting" Mr Grayling — who once tried to ban books for prisoners — into the position.
'Pre-empting the release?'
Phil O'Brien, professor of strategic studies at St Andrews University's school of international relations, noted the timing of Thursday's announcement by the government on Russian interference in the 2019 election and the upcoming publication of the long-awaited "Russia report".
He said: "Mr Raab said Russian sources, interestingly, rather than the state — most likely for political reasons.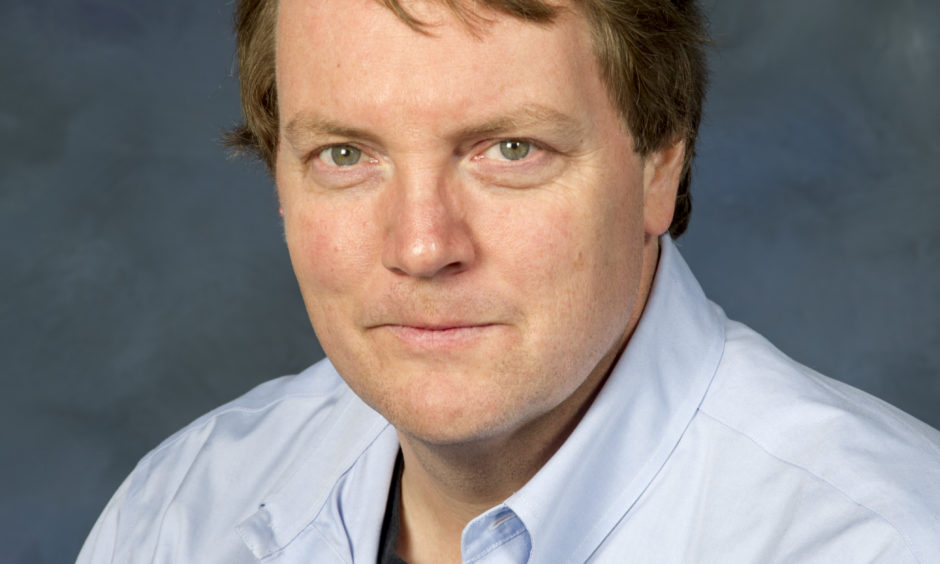 "I don't believe the Russian state would do anything about it. The individuals who carried it out are probably employed by the Russian state. Of course, I don't know that for sure.
"But one assumes this did not go on without the knowledge of the Russian state.
"I don't know if Mr Raab's announcement was planned for today, or not. If it wasn't planned for today, then you might think it has to do with pre-empting the release of the Russia report.
"In this case, it seems like the Russians were helping Corbyn, so if it is a rushed announcement (the government) weren't planning on doing it and it might be something they are trying to get out now to dampen some of the effect of the Russia report, which one assumes will say (Russia) helped the pro-Brexit campaign. But, there is no evidence of this.
"In terms of political manoeuvring, if this was planned ahead of time then you can't make that link. If it was not planned ahead of time, if it was rushed out on Thursday almost immediately after the vote on the intelligence committee chair on Wednesday, then you might say there is a strong correlation — not a causal connection — between doing this and the release of the Russia report."
Corbyn used report
The US-UK trade document was used with much fanfare by former Labour leader Jeremy Corbyn ahead of the 2019 election.
It is unlikely, Professor O'Brien said, that Mr Corbyn was given the information directly because President Putin wanted Labour to win the election. Any involvement would be due to a general Russian desire to de-stabilise Western governments, he added.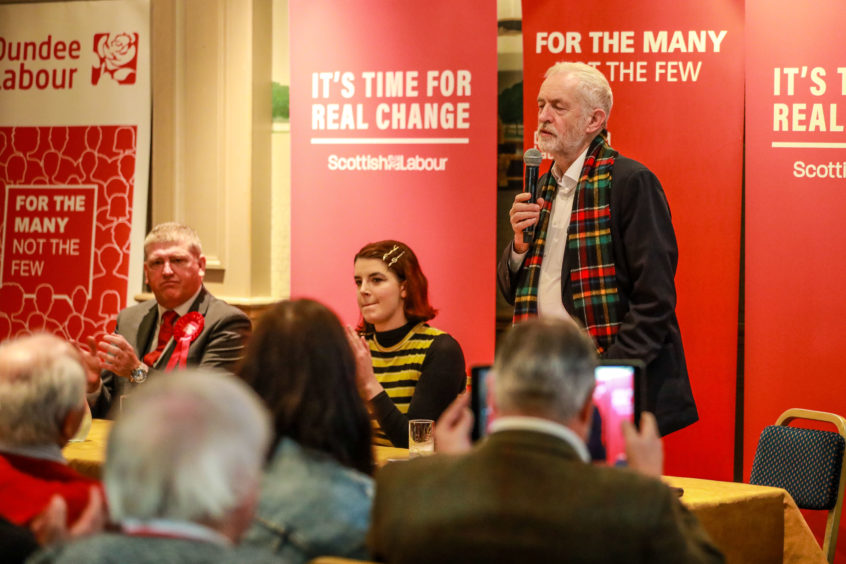 "I don't think this would have had much to do with Jeremy Corbyn. What the Russian state cares far more about is having Brexit. It cares more about weakening the Western alliance, more than anything," he said.
"Whether it cares about a US-UK free trade agreement is pretty marginal.
"So one might think they would support Corbyn more because he has been sceptical about the Western alliance and might be the plausible reason (for the leak) rather than trying to scupper the free trade agreement.
"In Putin's terms it is an international security issue."
What is in the Russia report?
The contents of the report are at this point still strictly confidential, but Professor O'Brien points out that if the government or Russia had been exonerated it is likely it would already have been published.
He added: "One assumes there is something in the Russia report they did not want released. If it was a complete exoneration with no real evidence of interference or connections, they would have published it right after the election — all done and dusted, put it away.
"The fact they did not release it immediately after is interesting. It implies there is something in there the Conservative government does not want out.
"Who knows, it could be many things… There have been different political forces in other European countries the Russians have been quite supportive of — Salvini in Italy for example and Trump in America.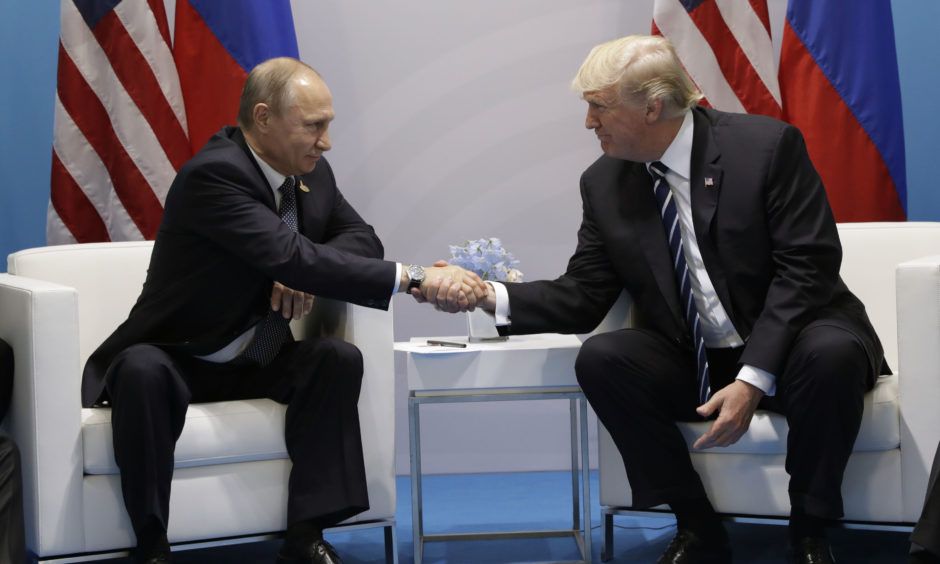 "This is not a phenomenon limited to the UK. I think (weakening the Western alliances) has been the number one thing Putin has wanted to do.
"Particularly in former Soviet countries, he wants to do anything which would weaken Western countries and keep them away.
"Weakening the Western alliance is in his interest, as he conceives it."
Professor O'Brien continued: "It could have a very damaging impact, if it shows a strong link between or information (shared) between Russia and the Brexit campaign, or the Conservative Party.
"On the other hand, it could be a damp squib. We won't know until it is released."
'Priority to protect our democracy and elections'
In a statement , Mr Raab suggested a document on the free trade agreement discussions between the US and the UK had been obtained by "Russian actors".
He said: "The Government has robust systems in place to protect the UK against foreign malign influence. These bring together government, civil society and private sector organisations to monitor and respond to interference, to ensure our democracy stays open, transparent and resilient.
"During the 2019 General Election a cross-Government election security cell was stood up to coordinate responses to threats and hazards relating to the election.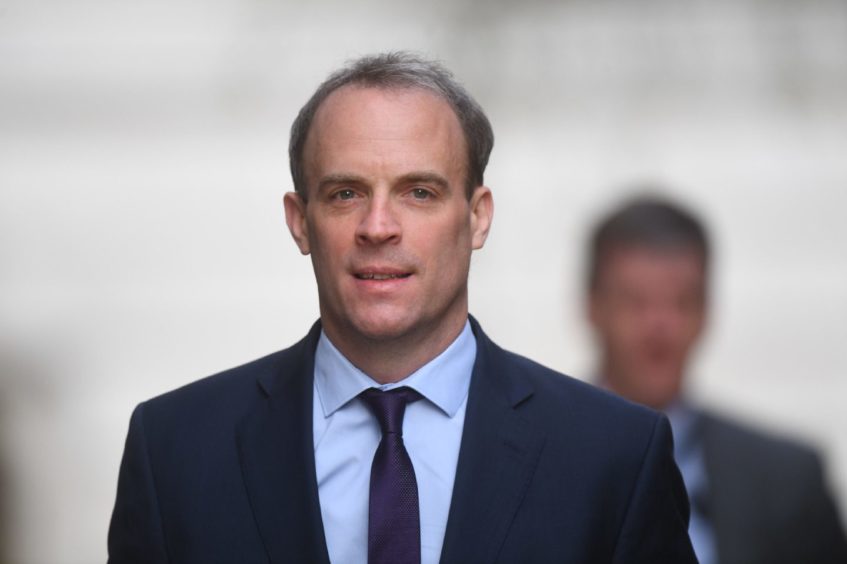 "On the basis of extensive analysis, the Government has concluded that it is almost certain that Russian actors sought to interfere in the 2019 General Election through the online amplification of illicitly acquired and leaked Government documents.
"Sensitive Government documents relating to the UK-US Free Trade Agreement were illicitly acquired before the 2019 General Election and disseminated online via the social media platform Reddit. When these gained no traction, further attempts were made to promote the illicitly acquired material online in the run up to the General Election.
"Whilst there is no evidence of a broad spectrum Russian campaign against the General Election, any attempt to interfere in our democratic processes is completely unacceptable. It is, and will always be, an absolute priority to protect our democracy and elections.
"There is an ongoing criminal investigation and it would be inappropriate for us to say anything further at this point.
"The Government reserves the right to respond with appropriate measures in the future."
Russians claim hacking reports are false
Russian foreign ministry spokeswoman Maria Zakharova said the UK had admitted there was "no evidence of full-scale interference" by Russia.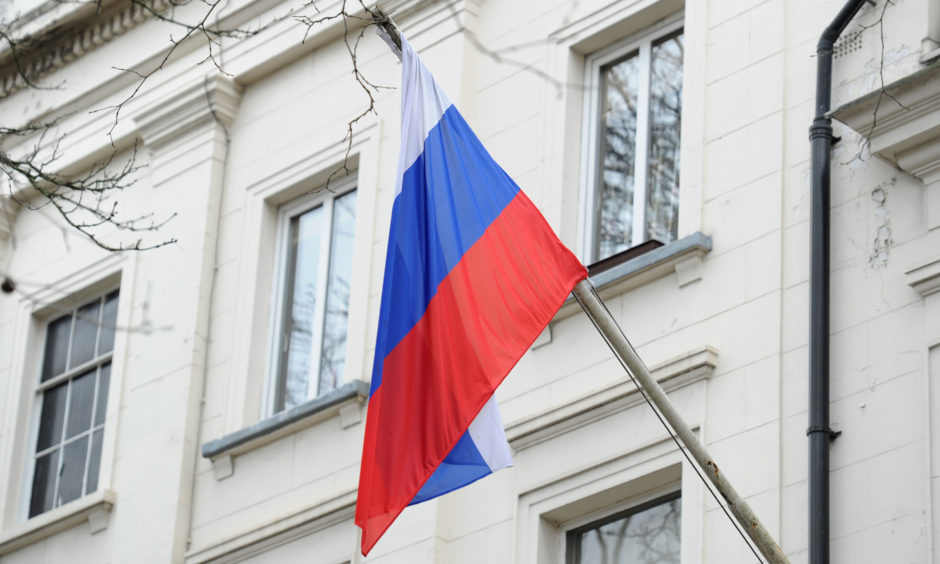 She added: "However (the UK) claim that any attempts of such interference are unacceptable and they also voiced some hints on certain investigations, criminal investigation, that allegedly is under way.
"At this juncture it is premature to make any statements on our behalf, but let me say this: this statement is so ambiguous and so confusing that it is unclear what they are trying to say."