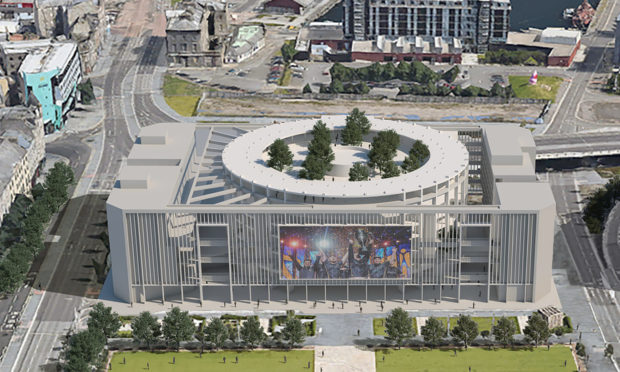 Dundee City Council has entered into an exclusivity agreement with a company that plans to bring a 4,000 capacity esports arena to the Waterfront.
Esports is sports competitions using computer games, with teams often competing for multi-million pound prize pots in the rapidly growing sport.
Northern Lights Arena Europe Limited (NLAE) plans to build a multi-purpose arena that will host sporting events as well as an esports academy, retail, accommodation and working spaces.
The company's chairman is former BBC chair Michael Grade who is a life peer in the House of Lords. Pierre-Yves Gerbeau, who turned around the fortunes of the Millennium Dome, sits on its board.
The company has secured an 18-month exclusivity agreement with the local authority to develop plans for sites 10 and 11 on the Waterfront plan, to the east of Slessor Gardens.
This will allow the firm to progress initial design concepts and gain strategic advice and expertise.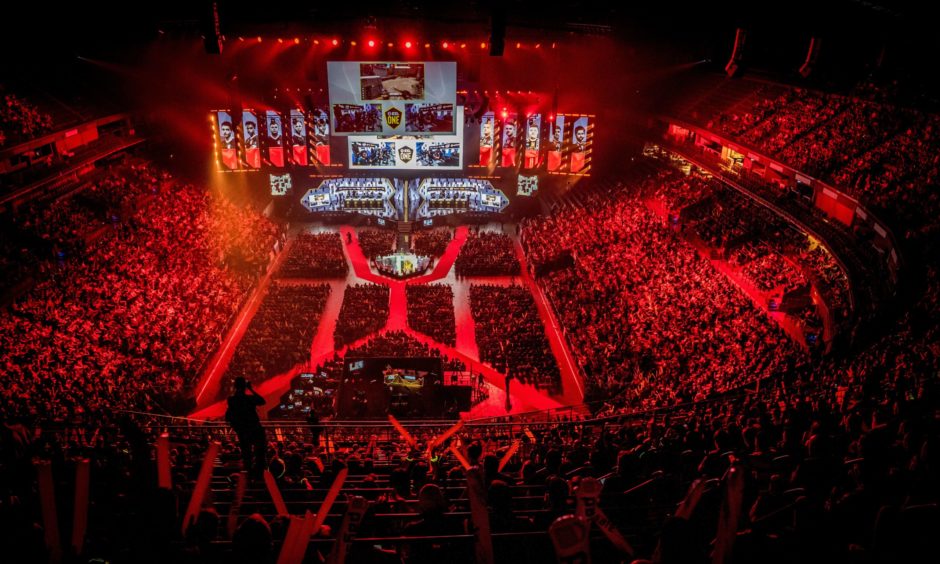 The company has entered into agreements with Abertay University and Dundee and Angus College to provide facilities to students on esports related courses.
Northern Lights said the arena could provide educational, economic, entertainment and employment opportunities for Dundee.
Chief executive Chris Turner said: "We are delighted to be able to announce Dundee as the first of several multi-million-pound projects that the NLAE team is working on.
"We have been impressed with the forward-looking approach of Dundee City Council and their ambition to have a world class public space at the heart of Dundee.
"NLAE is working with global technology partners, including Amazon Web Services, to provide unparalleled facilities and experiences.
"NLAE is working with Vital Energi to develop and deliver a low carbon energy solution for all NLAE projects and other local customers in Dundee City Centre."
NLAE is working with Abertay University and Dundee and Angus College to maximise the educational benefits of this project.
Abertay intends to develop a new range of degree courses related to the global esports job market, with students gaining access to bespoke facilities within the arena complex.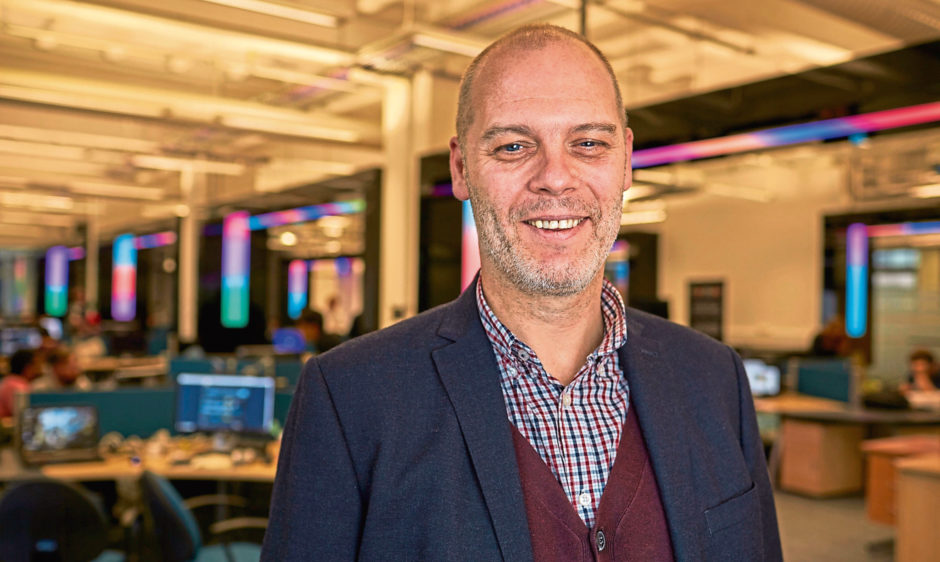 Professor Gregor White, dean of Abertay University's School of Design and Informatics, said: "We are delighted to be involved in bringing forward this exciting partnership-led development for Dundee, which has the potential to make a significant contribution to the future development of Scotland's digital economy.
"Abertay has an international reputation for excellence in the video games sector and is ideally placed to lead the educational delivery aspects of this project, with a view to opening up a new graduate talent pipeline to the esports industry, which is worth more than $1 billion globally each year."
Cutting edge facilities and technical infrastructure for the arena and academic campus will be designed with Nottingham Trent University's Creative Technology faculty, Confetti.
Technology partners including Amazon Web Services, and low-carbon energy provider Vital Energi.
Dundee City Council leader John Alexander said: "Once again, we are showing the power of Dundee's ambitious agenda. I've always been clear that the city needed to make its elbows felt and that's exactly what we are doing.
"This follows on from the recent announcement of our work with Eden and it's clear that despite all the current difficulties, there is real momentum behind our plans.
"We are working tirelessly in the background to create jobs and bring investment and there will be further announcements on that front within weeks.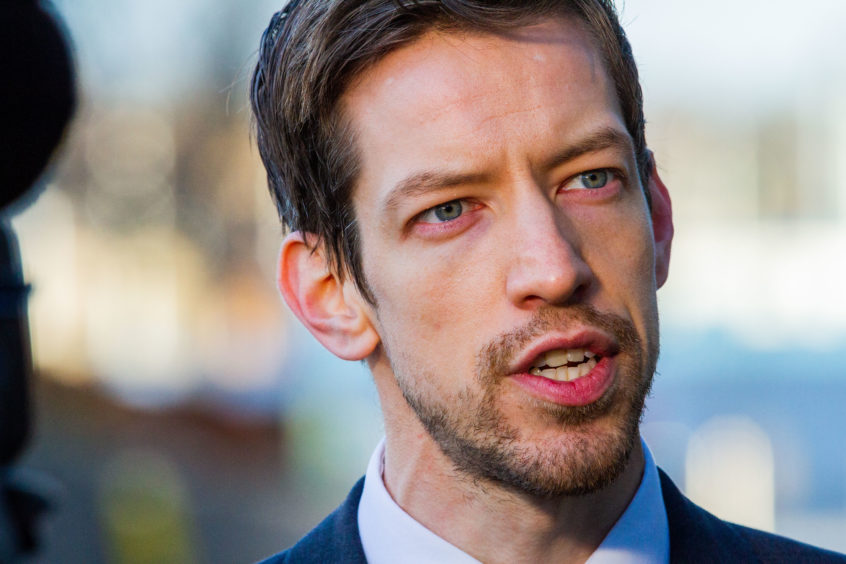 "The egaming industry has seen exponential, multi-billion growth. There's no reason that the home of GTA, Lemmings and the world's first computer games design degree shouldn't be at the forefront of that."
Mark Flynn, convener of Dundee City Council's city development committee, added: "Agreeing an exclusivity arrangement with NLAE is the best way forward to allow what is an exciting and potentially winning development the time and space needed to undertake feasibility studies and advance outline proposals.
"As a thriving and recognised cradle for games development I can think of no better place for such a complex to be."
The architect on the project is London-based Ian Ritchie Architects Ltd which has previously delivered projects such as Leipzig Glass Hall, The Spire of Dublin, Reina Sofia Museum of Modern Art and has worked on the Royal Academy of Music Theatre and Recital Hall.
☝️@NicolaSturgeon @KateForbesMSP @FionaHyslop @MathesonMichael … Perhaps we should consider forming a @FortniteGame team…. Team name??

— Cllr John Alexander (@CllrAlexander) September 8, 2020
Simon Hewitt, principal of Dundee & Angus College, said: "This is an amazing opportunity for the city and the wider region to build on the fantastic educational partnerships and experiences we already provide within the creative sector.
"Dundee & Angus College are proud to be a partner in this exciting and innovative project that will create more opportunities to develop new and existing skills to support the growth of Scotland's digital economy."
Caroline Warburton, VisitScotland regional leadership director, described the news as "incredibly exciting".
She said: "This is an incredibly exciting first step in what could be a fantastic addition to Dundee's tourism industry, potentially creating new jobs and bringing new opportunities for growth within the events and entertainment industry.
"The city is widely regarded for its pioneering role in computer game development so it seems only fitting that it should also be home to such a complex, particularly within Slessor Gardens which has been at the heart of Dundee's tourism transformation.
"We look forward to following the progress of this proposal."
What is esports?
Esports, or e-sports, are professional sports competitions using computer games.
Often it sees teams of professional players compete against each other in games such as Fortnite, League of Legends, Dota 2, Call of Duty and Counter-Strike.
Competitions being live streamed online through platforms like Twitch is one of the main reasons for an explosion in popularity.
In 2019, a prize pool of $227 million was shared between more than 25,000 players in 5,000 tournaments.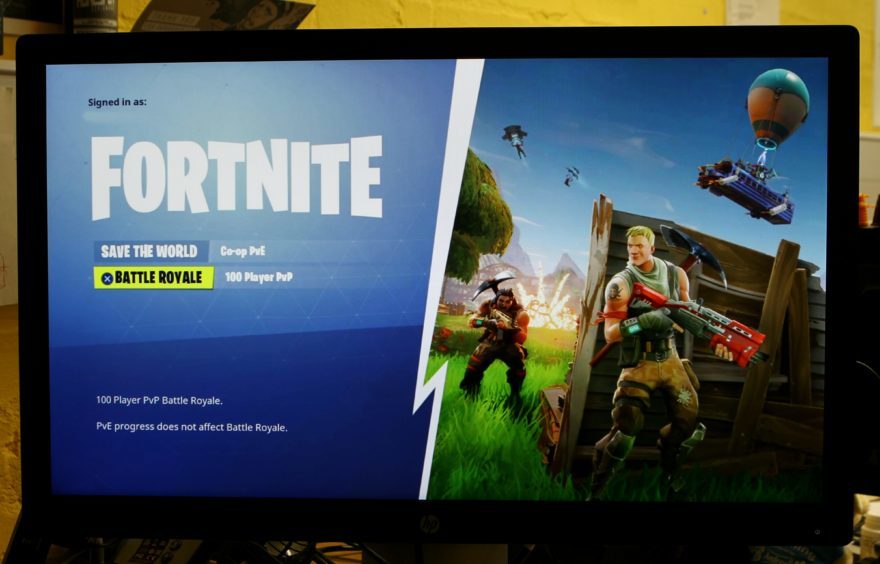 The Fortnight World Cup Finals reached a peak of 2.3 million viewers last year.
In a live setting, esports events have sold out arenas holding more than 10,000 spectators in Seoul, Frankfurt, Seattle and Los Angeles.
The highest earning esports player of all time is Danish Dota 2 player Johan Sundstein.
The 26-year-old is estimated to have amassed more than $6.9m in prize money.